It wasn't all that long ago that drivers navigating around town did so with old fashioned paper maps. Then, along came the web-based turn-by-turn directions print out, followed by the bulky GPS units we had to stick on our windshields. Those days seem like eons ago at this point, however, and the new Ford Sync 4 system will render them even more obsolete.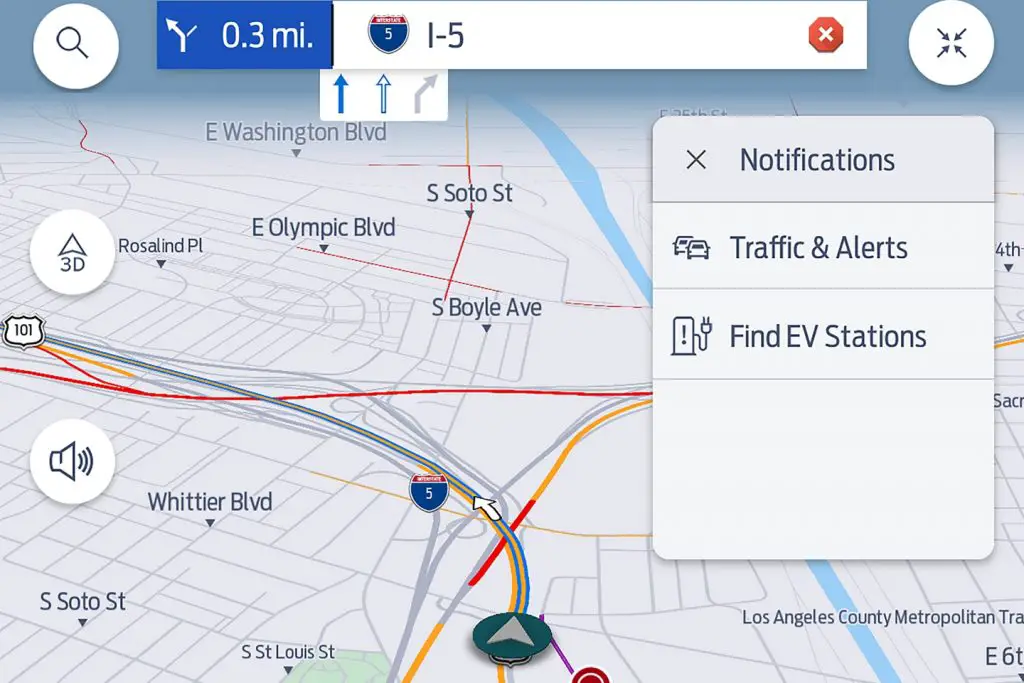 Ford has teamed up with INRIX, a leading provider of connected car services and transportation analytics, to help drivers find cheaper options for fuel prices and that elusive open parking spot. Available in the all new Ford Sync 4 connected vehicle system with navigation, drivers will be able to easily find, compare, and navigate to available parking spaces, as well as search for the lowest fuel prices and drive to stations nearby.
The new system will debut in the all-new 2021 Ford Bronco, 2021 Ford Mustang Mach-E, and 2021 Ford F-150, and adds even more new features to its already-announced real-time traffic info capability, which we reported on recently.
Real-time connectivity ensures drivers have the latest available traffic, incident, parking, charging, and fuel information. Ford Sync 4 technology also combines conversational voice recognition with internet search, so drivers and passengers always have easy access to the latest information
INRIX launched the industry's first dynamic off-street parking service in 2013, followed by the first integrated on-street parking solution in June 2015. Sync 4 will soon provide users with routes to the closest street and garage spots, including rates, restrictions, and real-time occupancy. INRIX Parking offers access to the world's most comprehensive and accurate parking database in 150 countries.
INRIX Fuel allows drivers to search for nearby stations and view dynamic pricing to find their preferred fuel at the lowest price. OPIS by IHS Markit powers the service, providing location, brand, and real-time pricing information for more than 380,000 fuel stations around the world.
"Customers want connected vehicle technologies to work more like smartphones with real-time, personalized services, and that is exactly what Sync 4 offers, including INRIX's parking and fuel price innovations," said Gary Jablonski, manager, Ford Connected Vehicle Infotainment Systems. "For example, many F-150 customers drive from job to job in new areas where we can help guide them to gas stations and parking spots closest to them, or perhaps a bit further if they are looking for cheaper options."
We'll have much more on Sync 4 very soon, so be sure and subscribe to Ford Authority for around-the-clock Ford news coverage.