The tiny home movement continues to grow, and has expanded far beyond those well-equipped trailers we typically see on TV. These days, folks are making due with even smaller vessels that double as complete living quarters. That includes quite a few converted Ford Transit van models that have popped up recently, all of them equipped with amenities like beds, kitchens, and bathrooms.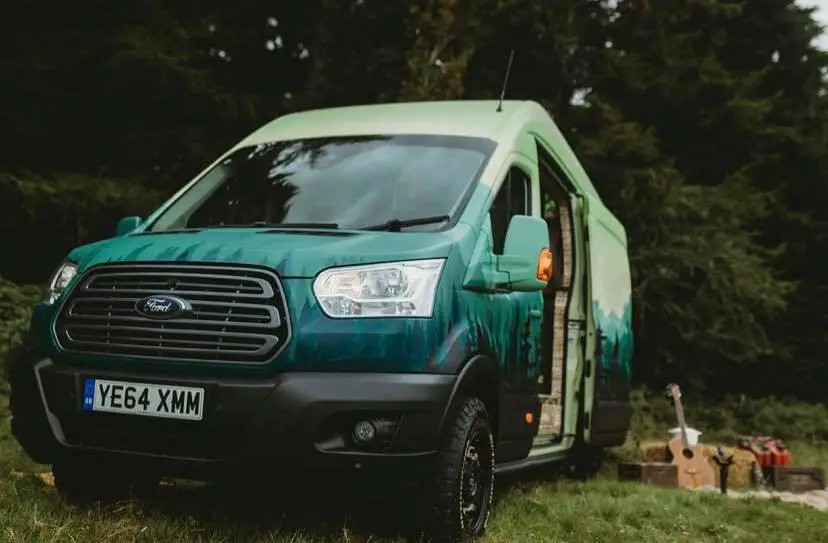 Now, we've come across another one of these tiny Ford Transit homes, but this one's a bit different than most. Its owners reportedly give off an "earthy and organic" vibe, so the builder tried to capture that in the van's design. As a result, it's quite rustic on the inside, with a forest-themed exterior fitting for life off the grid.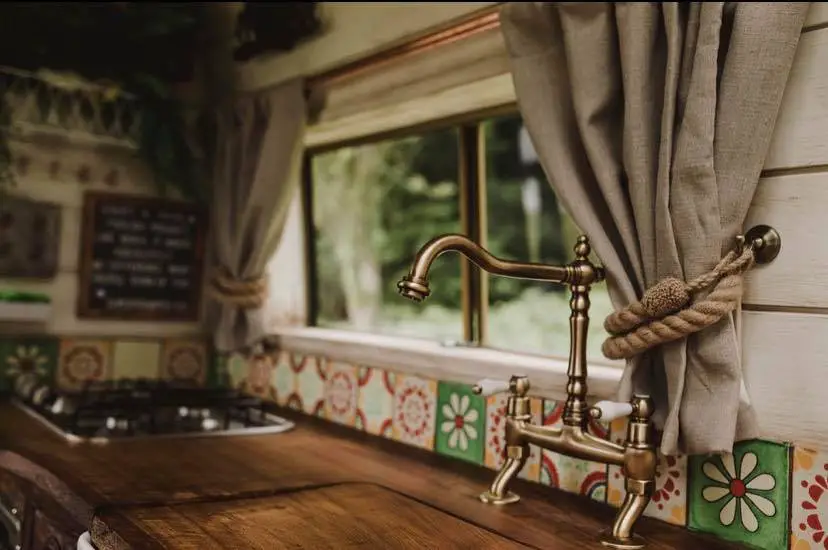 The level of detail inside the van is undoubtedly impressive, with bespoke windows, British red western cedar wood cladding, decorative tiles for the kitchen, high-end upholstery, a stain glass door, various pieces of artwork, and even a "hobbit" stove for cold winter nights. The entire space also gets plenty of natural light courtesy of a large skylight.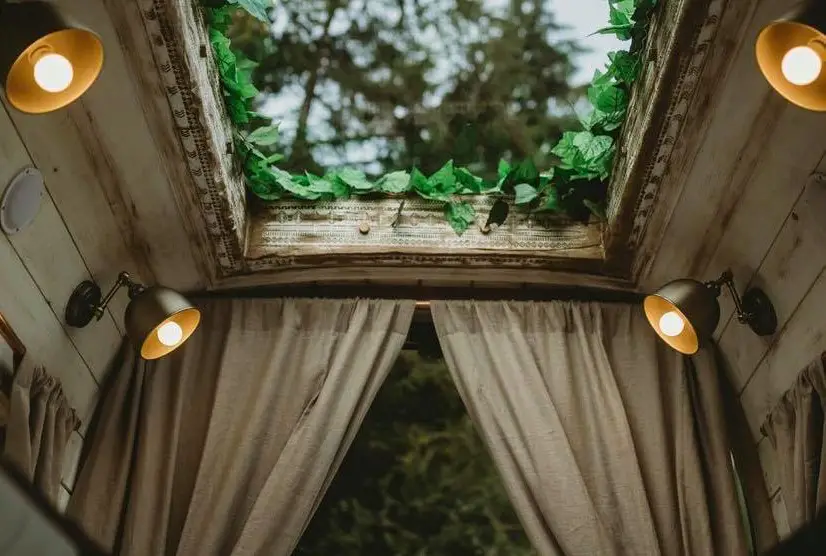 The luxurious interior is supported by all sorts of useful items that make it quite livable, too. That includes a room-sealed LPG boiler, underslung gas tank, B2B charger, a solar charging system, 250 watt inverter, and a pair of deep cycle batteries.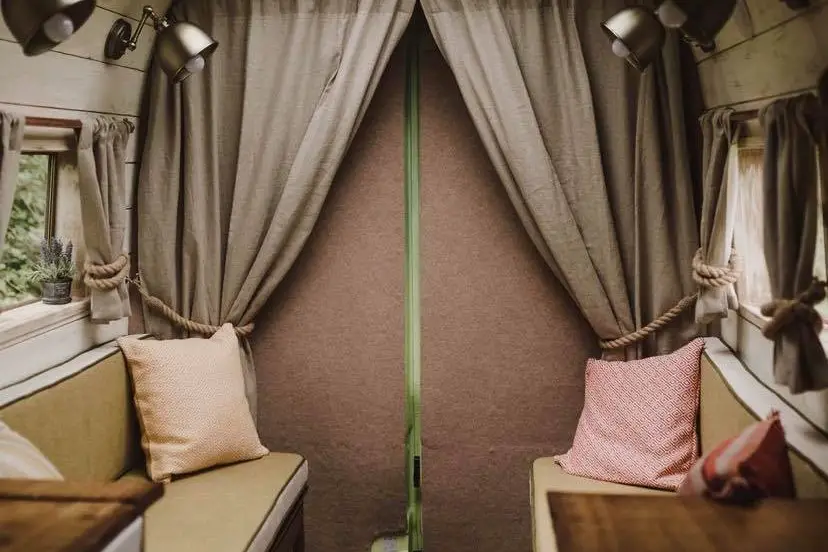 On top of all that, all the amenities we'd expect to see in a home are present in this Transit van. That includes an oven and grill, refrigerator and freezer, dining and reading tables, and even a shower. Overall, this build is an impressive use of space, one that actually makes the idea of living in a van rather pleasant. And that's a magic trick all by itself, we'd say.
We'll have more cool converted vans to share soon, so be sure and subscribe to Ford Authority for more Ford Transit news and around-the-clock Ford news coverage.