Many of us have jokingly named our wi-fi "FBI Surveillance Van," but for those that want to take this chilling prank to the next level, now there's a perfect way to do it. There's a genuine former FBI surveillance Ford E-Series van up for sale on eBay, and it seems like the perfect way to run any potential seedy types out of a neighborhood. Or, just scare some of our more paranoid friends.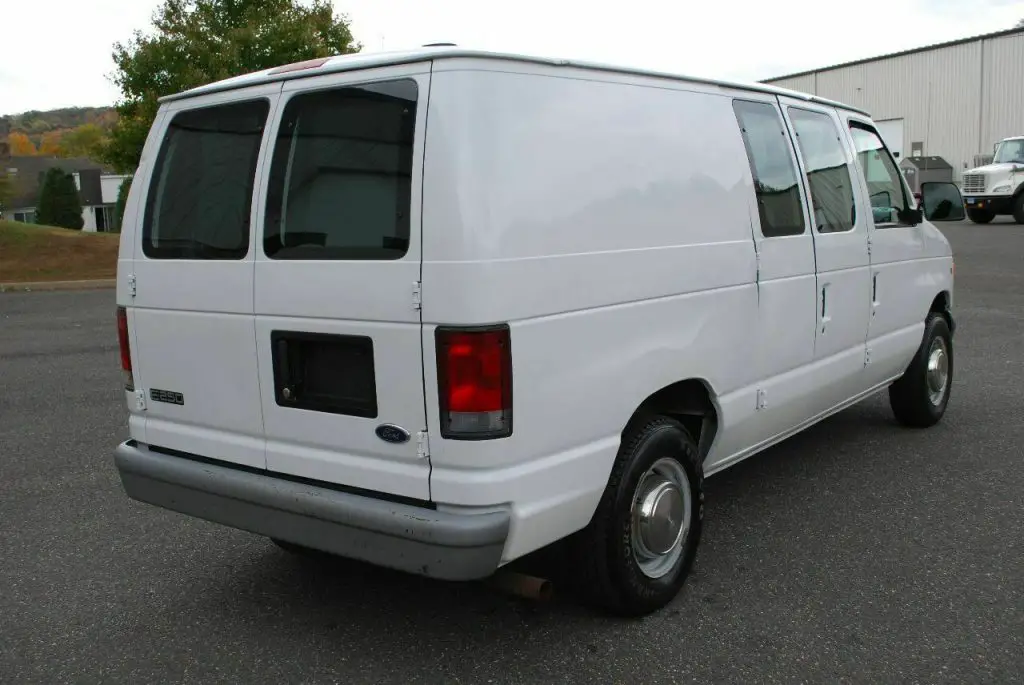 Yes, this plain, vanilla Ford E-Series van is exactly what we've seen on all those TV shows and movies, with agents camping out inside while watching criminal enterprises run amok. Funny enough, the seller purchased the van at a government auction not knowing its history. From the outside, no one would ever know that it's anything other than a plain old work van, but that's by design.
The inside is a different story. This van is still equipped with all sorts of cool gear, including a spy camera mounted on the roof, a control center, fridge, and even a portable toilet for those that have to go but can't risk blowing their cover. The Ford van even has fake construction company signs to slap on the sides in case the bad guys get a bit suspicious.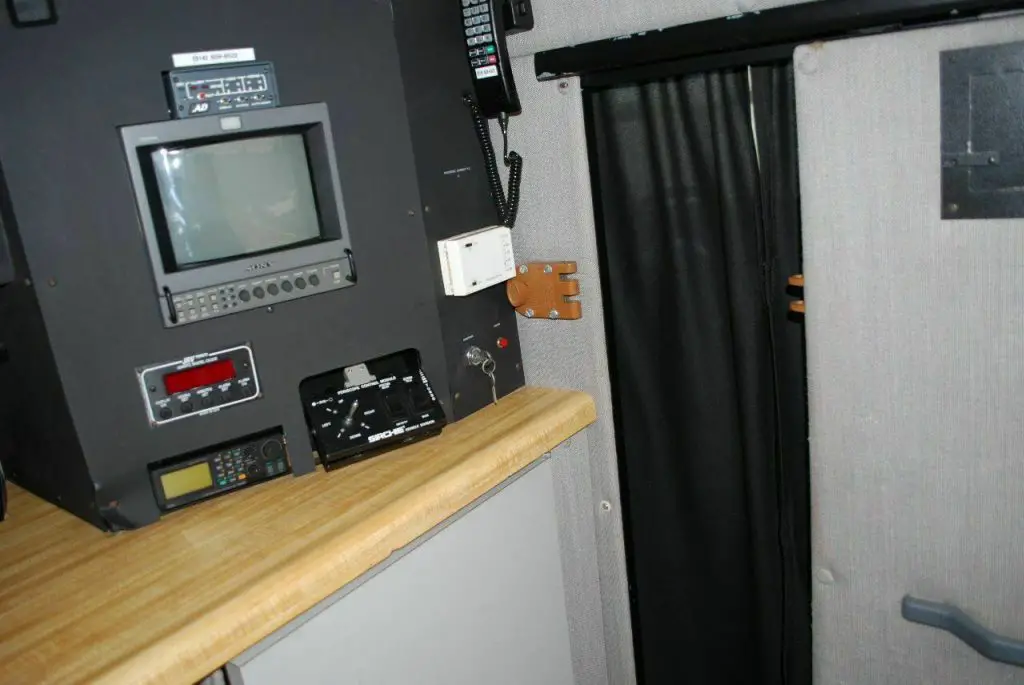 The E-Series itself has only 11,000 miles on the clock, which is obviously quite low for a model that's over 20 years old. But we imagine it has spent most of its life just sitting, parked on the side of the road. And the funny thing is, the seller doesn't even know what most of the stuff inside the van is used for. Luckily, it comes with manuals and a full control center, so we're sure somebody could figure it out.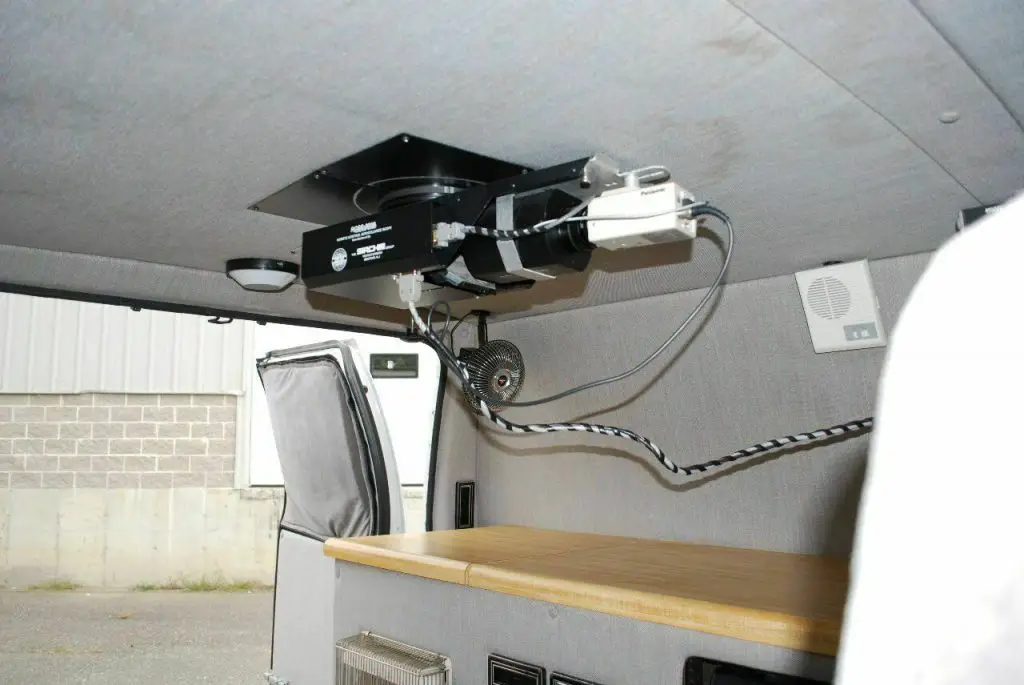 It might not come cheaply, but for those that have long dreamed of being a spy or FBI agent tracking down bad guys, this Ford E-Series van seems like the perfect way to live out those fantasies. Or, scare the heck out our friends. Either way, it's much more fun than an average, boring old work van.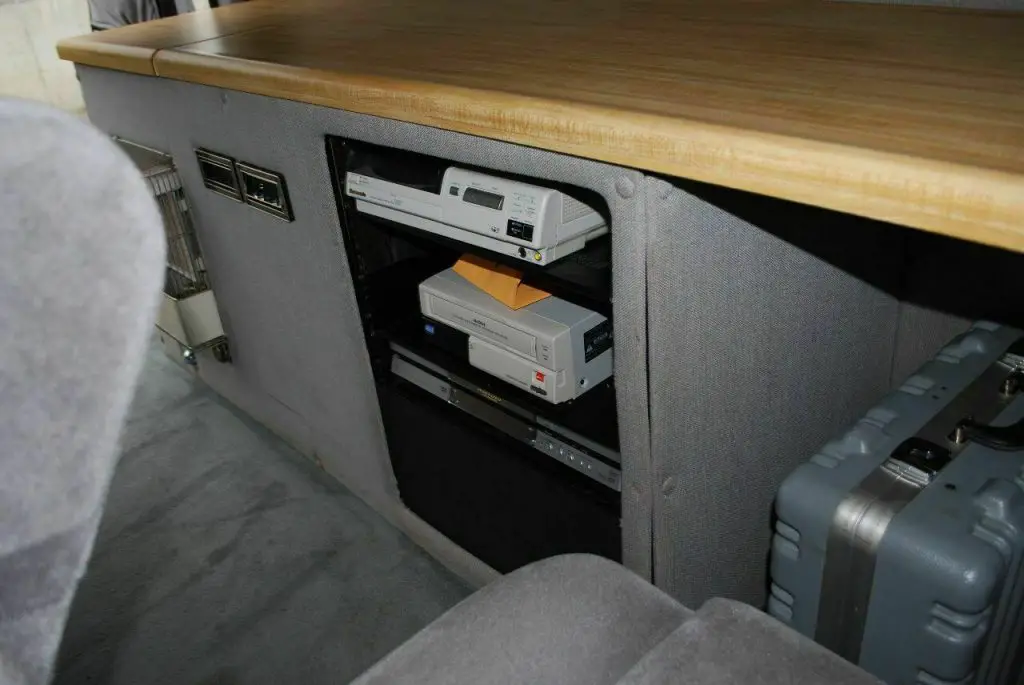 We'll have more cool vehicles for sale soon, so be sure and subscribe to Ford Authority for more Ford E-Series news and around-the-clock Ford news coverage.