We've featured our fair share of rugged, Ford truck-based overlanding rigs over the years. Mostly because they're awesome, of course, and also highly capable. But a company called Global Expedition Vehicles is cranking out their own full suite of highly capable, converted Blue Oval pickups that deserve the spotlight. As a bonus, they're also pretty cool to look at.
Global Expedition Vehicles offers an array of options including three different pickup chassis models based on the Ford Super Duty F-550, as well as six options based on the medium-duty F-750. Each one of them aims to suit a different purpose, though all of them are incredibly capable, spacious, and quite luxurious inside.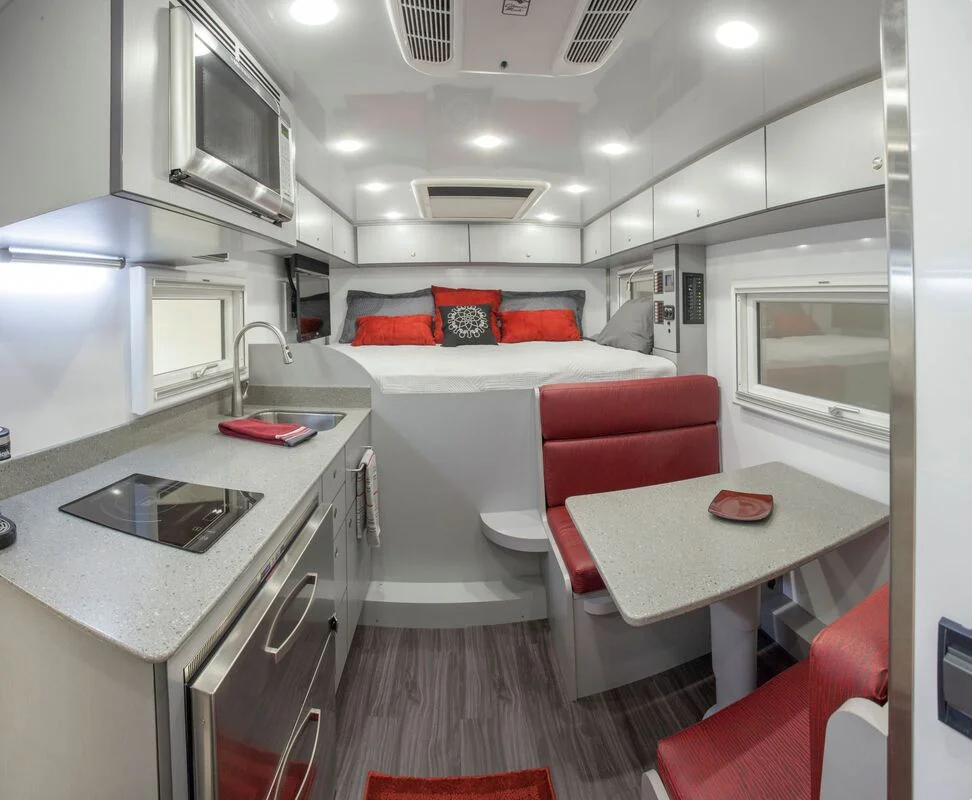 The entry-level model is the F-550 based Turtle, which is a fairly basic box design available in either 13 feet, 3 inch or 14 feet, three inch lengths. Like all of GEV's offerings, it features tough structural composite sandwich panels that are far stronger than the stuff regular campers are made out of. There's plenty of storage and lighting, a full kitchen with a sink, fridge, and microwave, and dining and restroom areas, too. The Turtle starts out at around $280,000.
On the opposite end of the spectrum, there's the F-750 based UXV-MAX, which starts out at a whopping $650,000. This massive machine can be built to either 24 or 26 feet in length, and has enough room inside to sleep the whole family, and probably a few more friends, too. There's even room for up to six people in the kitchen, outlining just how insane this rig really is.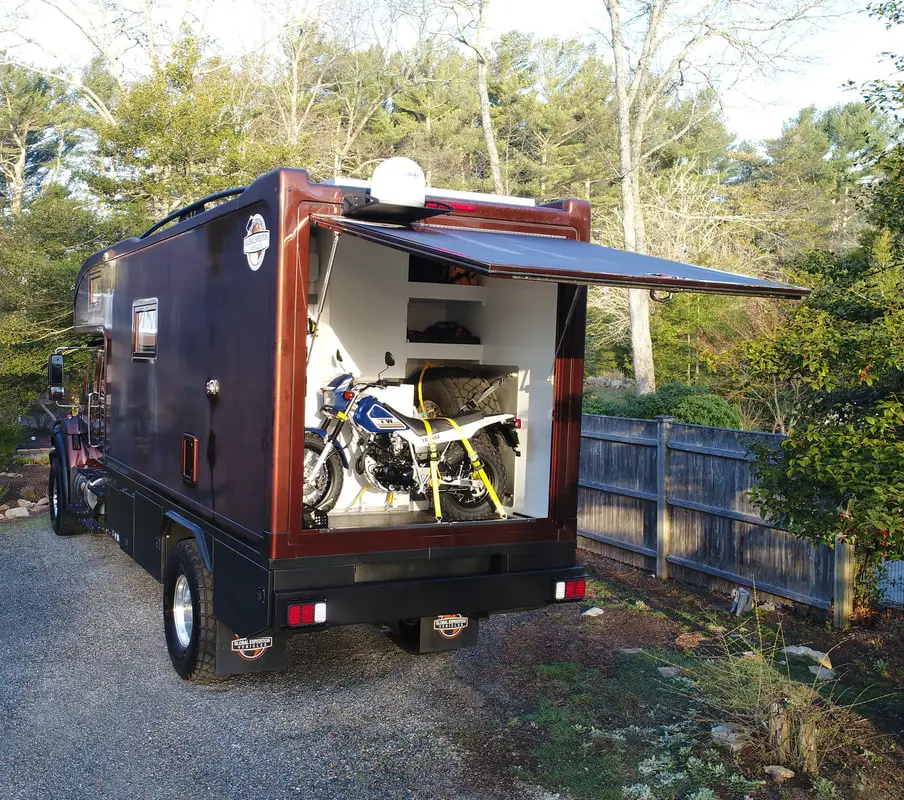 And that's just scratching the surface of the many wild trucks GEV has in its arsenal. Overlanding is a big deal these days, and more and more folks are spending big money on capable rigs they can take anywhere and live in for weeks at a time. But just because we want to go out and rough it doesn't mean we actually have to rough it. With a ride like these, we can still enjoy the finer things in life, no matter where we go.
We'll have more cool rigs like these soon, so be sure and subscribe to Ford Authority for the latest Ford F-Series news, Ford Super Duty news, and ongoing Ford news coverage.