The Ford Mustang Mach-E 1400 is certainly a very special machine, one that RTR Vehicles founder and pro drifter Vaughn Gittin Jr. recently lavished the highest of praise upon. Even Ken Block came away impressed with the screaming electric crossover, and there's no denying the pure entertainment the car's reveal video provided us with. But now, Gittin Jr. has yet another cool clip to share that gives us backstage access into the making of that very shoot.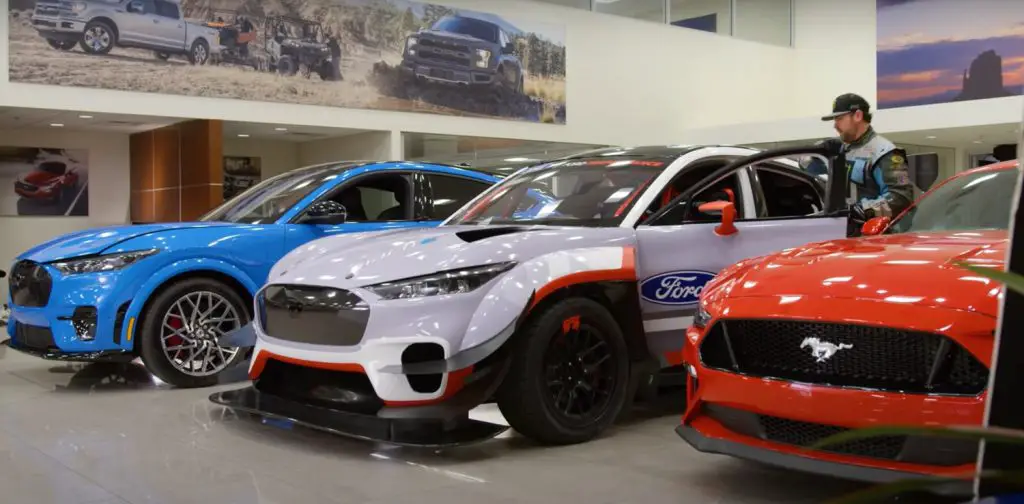 As one might imagine, a production as extravagant as this takes quite a bit of time and effort to pull off. It all started with a secret, late night delivery of the Mustang Mach-E 1400 to Chapman Ford in Scottsdale, Arizona for a little photo op with a Ford Mustang GT and Mach-E GT. It kicks off what begins a four-day process with one test day and three days of shooting.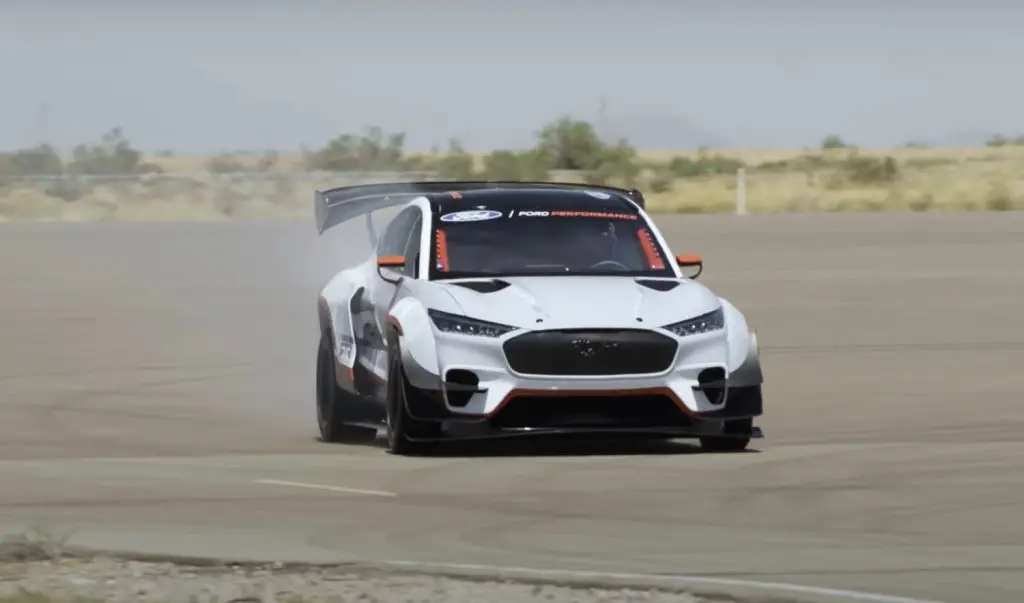 On test day, the Mach-E 1400 is joined at Ford's Arizona Proving Grounds by Chelsea DeNofa's drift RTR Mustang, Hailie Deegan's Shelby GT350R, Joey Logano's NASCAR Mustang, and Ken Block's Mustang Hoonicorn. With the whole Ford Racing gang in attendance, it's Gittin Jr. who has to relearn how to drive given the Mach-E's mind-bending performance.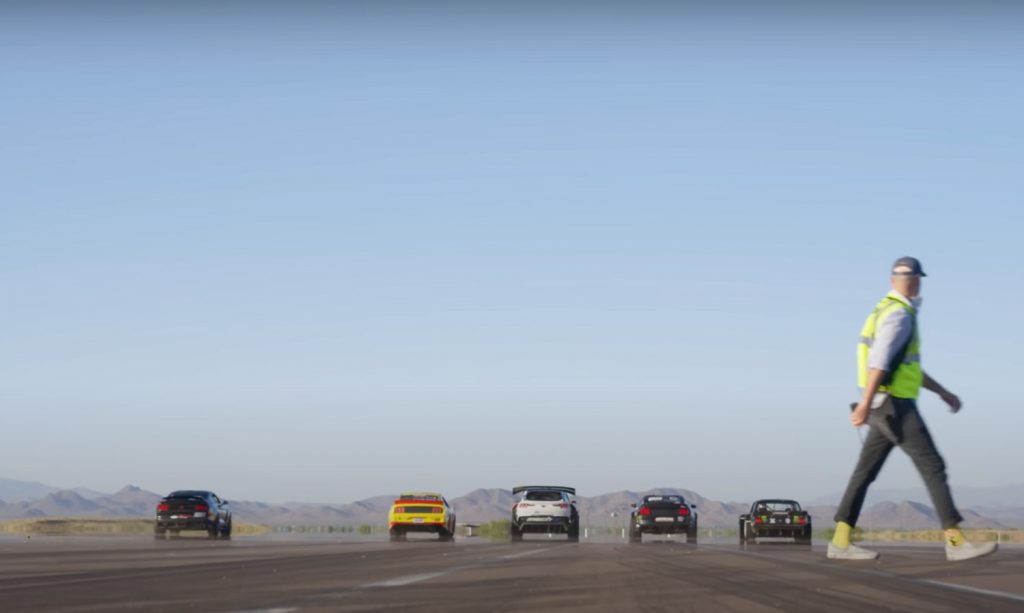 It's quite interesting to watch such a skilled driver seemingly have to start over to learn how to extract maximum performance from the seven-motored Mach-E 1400. But once Gittin Jr. gets the hang of it, it's time to start filming alongside his fellow racers to prove that anything they can do, he can do electric.
The Mustang Mach-E 1400 is a special car, and its reveal deserved to be special, too. We certainly don't see all these talented drivers and amazing vehicles in one place very often, if ever, so that alone makes this one heck of a unique experience for everyone involved.
We'll have more cool clips like this to share soon, so be sure to subscribe to Ford Authority for more Mustang Mach-E news and ongoing Ford news coverage.