Additional lighting is one of the more popular off-road vehicle modifications out there for a couple of reasons. For starters, those that traverse trails later in the day know just how incredibly dark it can get. Secondly, off-road lighting just plain looks cool on a modified, lifted rig. The real question is – how much additional lighting is enough? And Ken Block's SVC Offroad Raptor answers that query with an astounding figure.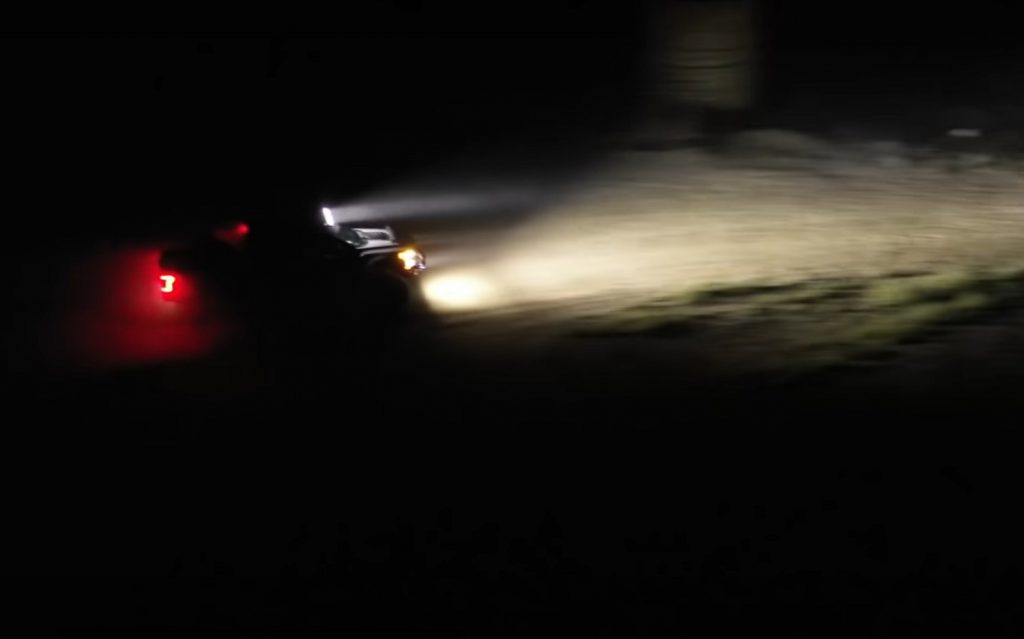 Block's custom Ford F-150 Raptor is fitted with a retina-searing 300,000 lumens of lighting power courtesy of Rigid Industries. That's somewhat hard to fathom on paper, but consider the fact that a typical car headlight pumps out around 700 lumens on low, and 1,200 with the high beams flipped on. Thus, we liken standing in front of this SVC Offroad Raptor as something like shoving a high-powered flashlight directly into our eyeball.
Of course, none of this means anything without a proper test. So Block heads out into the Utah desert to try out his enlightening rig, as well as just show it off. Needless to say, the Raptor lights up the terrain so effectively that a lot of the poor surrounding wildlife probably got confused and thought it was time to wake up and start their day.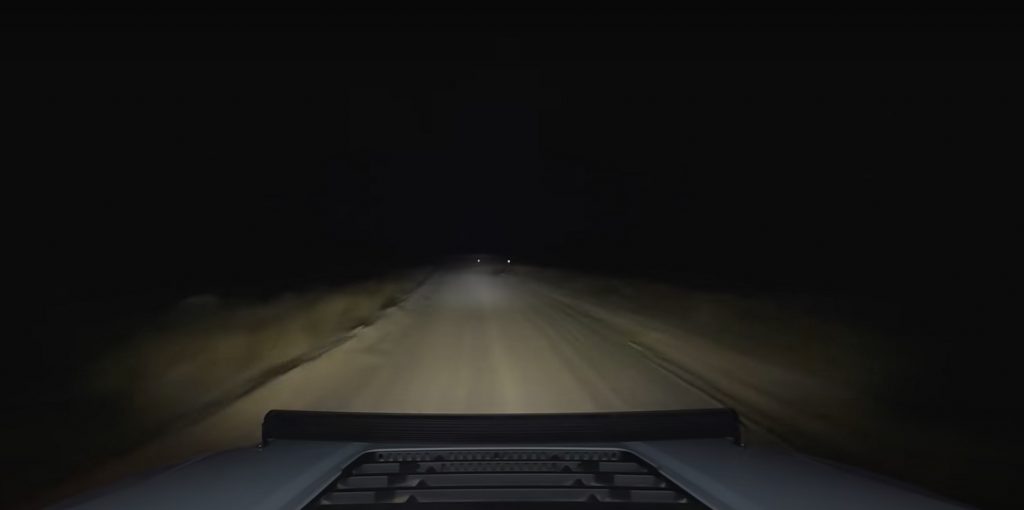 As for the rest of the SVC Offroad Raptor, well, it's a pretty awesome ride aside from those ridiculous lighting capabilities. It's fitted with a Fiberwerks widebody and covered in custom paint and graphics. The Raptor breathes through a Borla exhaust, and has a flurry of suspension modifications including a custom F9 rear end with a locker and Currie full float axles. It sits on a set of Fuel "Block" wheels, for obvious reasons.
Like everything Block does, this Raptor is clearly a bit overdone. But by now, we wouldn't expect anything less.
We'll have more cool rigs like this to share soon, so be sure and subscribe to Ford Authority for the latest Ford F-Series news, Ford F-150 news, F-150 Raptor news, and continuous Ford news coverage.