Few cars, at least in our humble opinion, look as downright classy as an early '50s Ford. And this clean two-door 1950 Ford we recently spotted for sale in the Facebook Marketplace fits the bill as a nice, not-to-crazy, clean cruiser. With a subtle appearance and some modern amenities, it should also be plenty capable of keeping up with much newer rides, too.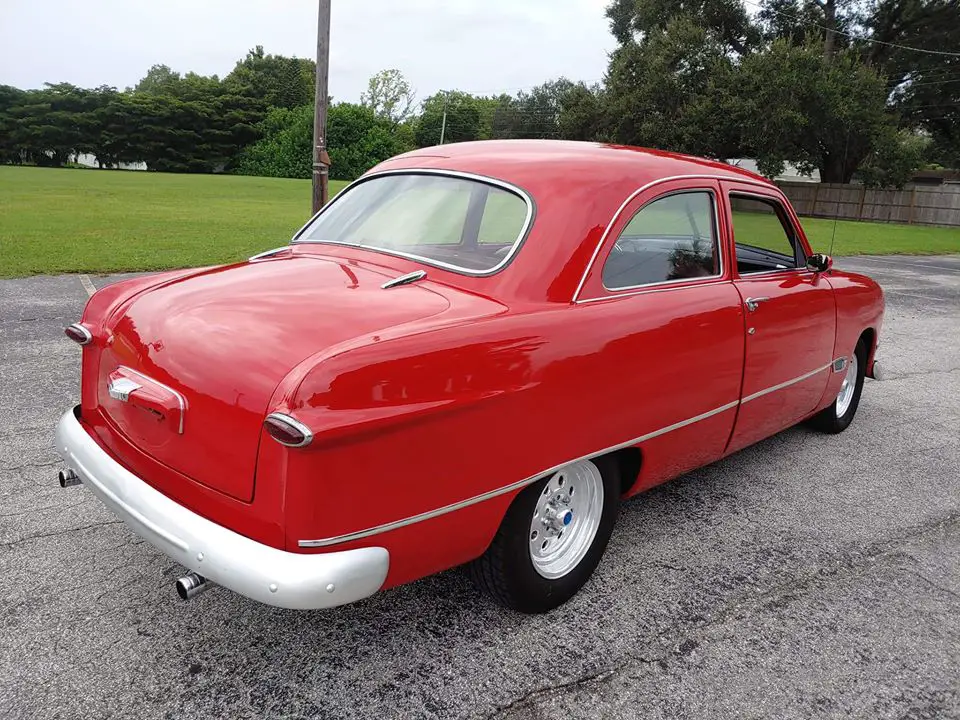 The first thing onlookers will notice about this 1950 Ford is that it's mostly original on the outside, but much of the trim sports a matte finish in lieu of ever-popular chrome brightwork. The trim is complemented by a red paint job, which is about as classic as they come. Meanwhile, the stock wheels are long gone, replaced by a set of timeless Weld Racing units.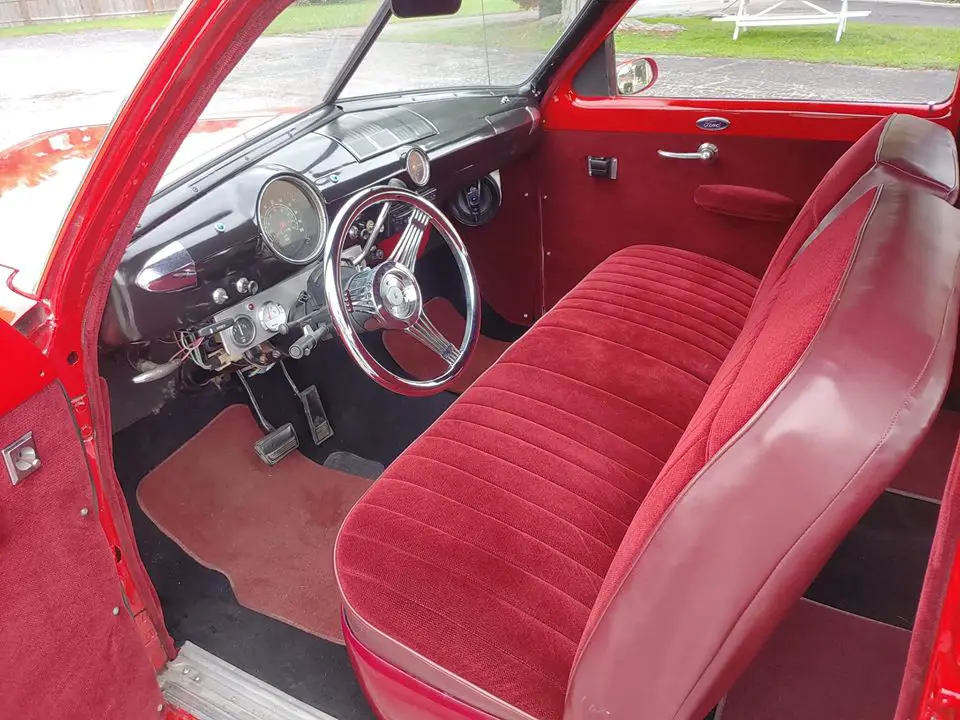 The interior is also simple yet effective in nature, with red cloth and vinyl complementing a black dash and carpet and mostly stock instrumentation and trim, save for a billet steering wheel. The only real strike against this clean cruiser lies under the hood. There, the old stalwart Chevrolet 350 V8 takes up residence instead of the Ford powerplant that should be there.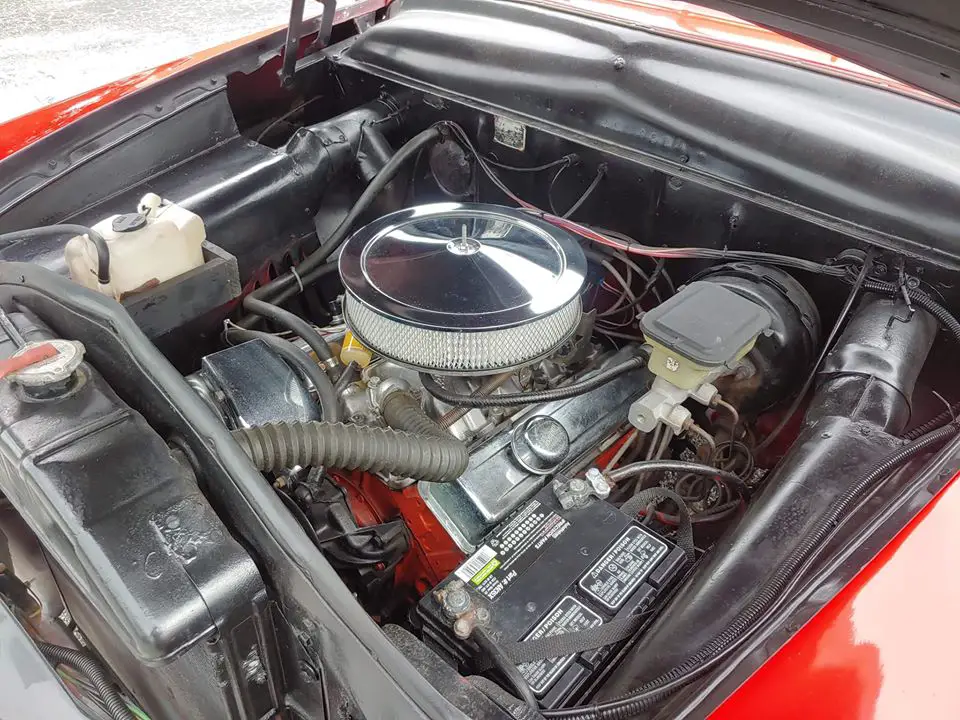 That's nothing new, of course, as misguided folks have been putting Bow Tie engines in Blue Oval vehicles for a long time now. A simple 302 swap will set this classic Ford right again, and we'd argue that it deserves that bit of community service. Otherwise, it's all set to cruise with power steering, power brakes, power windows, and dual exhaust.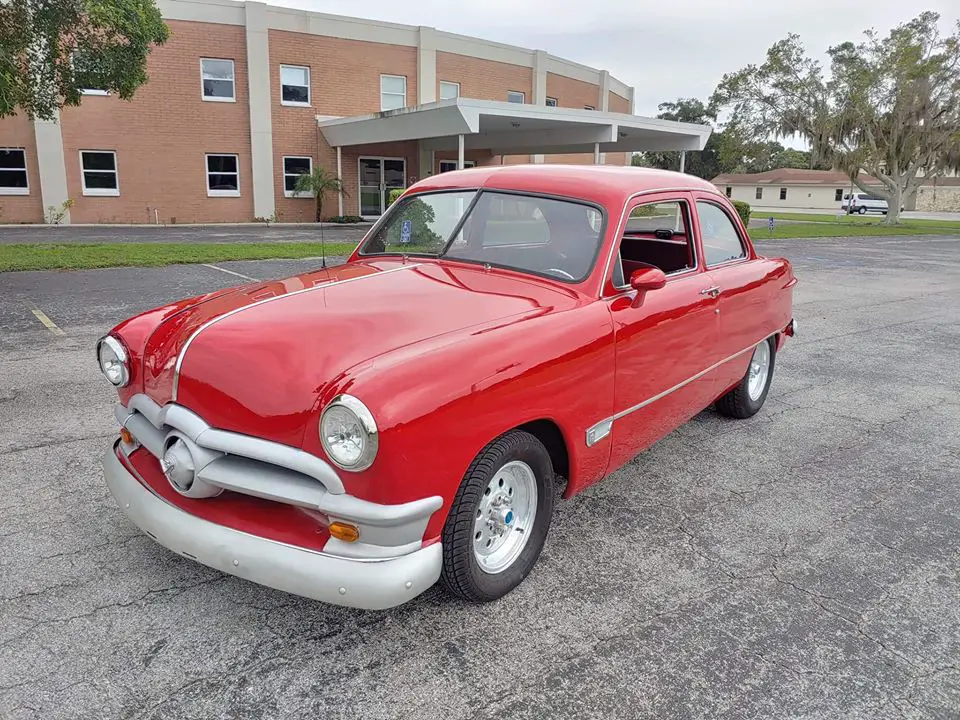 Regardless of what's under the hood, this old Ford is proof that not much needs to be done to make these cars cool and comfy cruisers. Generally, just a little infusion of power and some modern amenities is all it takes.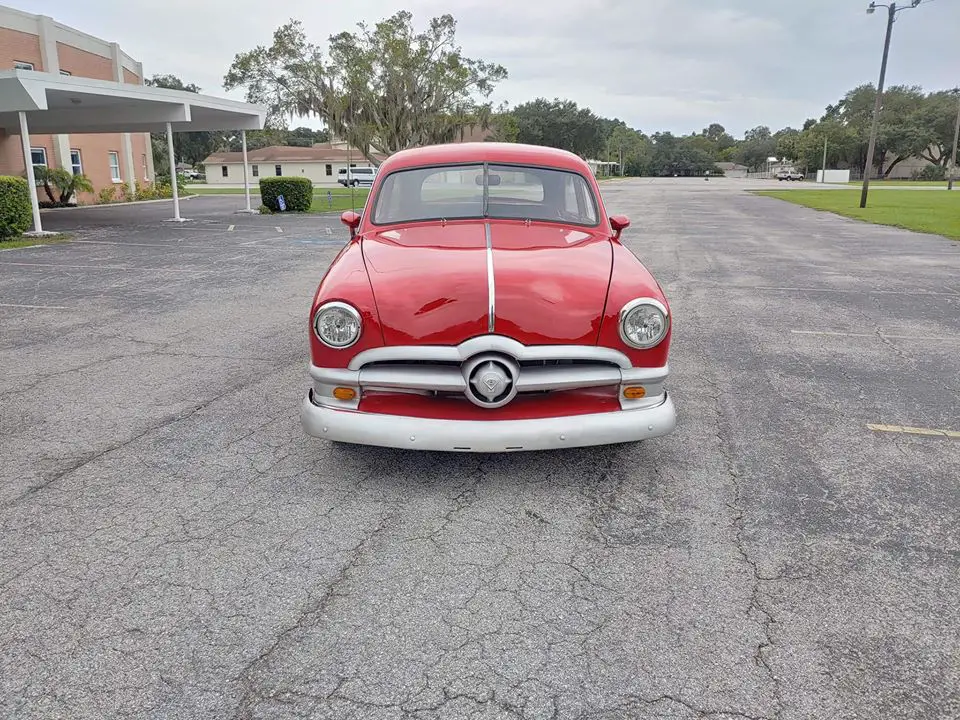 We'll have more cool classics like this to share soon, so be sure and subscribe to Ford Authority for continuous Ford news coverage.