Regardless of their inherent differences, people can't stop comparing the 2020 Ford Mustang Shelby GT500 and the 2020 C8 Chevrolet Corvette. These two cars couldn't be much more different, though they do share a few similarities, namely price (generally speaking) and the fact that they're both American icons. Regardless, we found this recent track battle between the best Mustang and Corvette currently available to be rather interesting.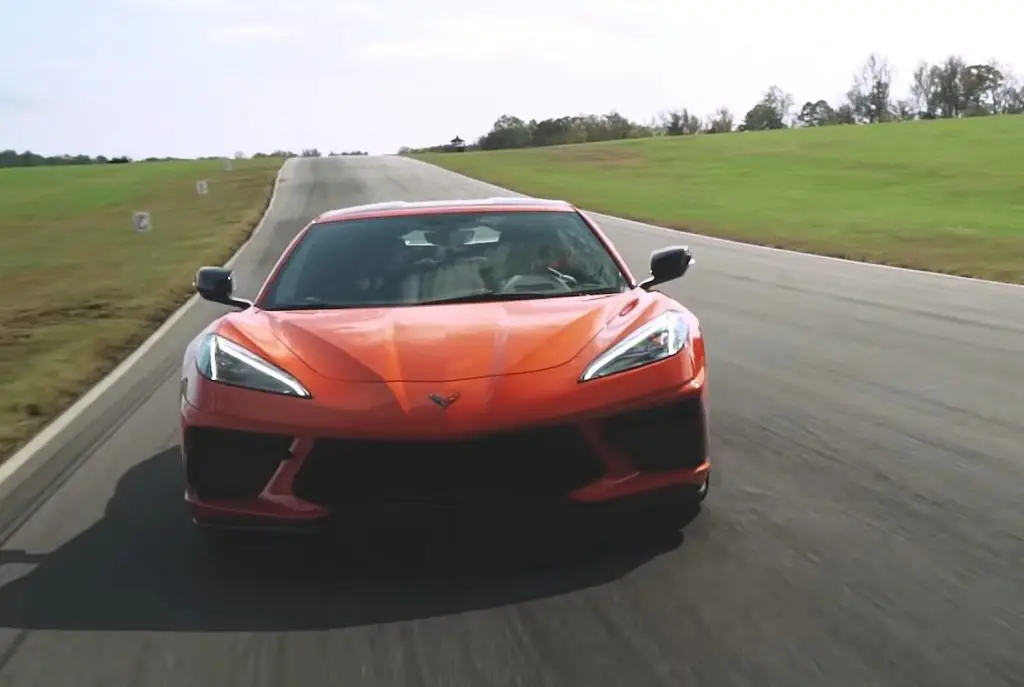 The showdown takes place at Virginia International Raceway, with pro driver Randy Pobst behind both wheels. It's about as even a comparison as they get, and it highlights the many differences between these two machines. In this case, the Mustang Shelby GT500 is not equipped with the Carbon Fiber Track Pack, which makes the as-tested price of both cars fairly similar – $80,785 for the GT500 versus $88,305 for the Z51-equipped C8.
The GT500 is powered by Ford's 5.2L Predator V8, which produces 760 supercharged horsepower and 625 pound-feet of torque. That's considerably more than GM's 6.2L LT2 V8, which makes 495 naturally-aspirated horsepower and 470 pound-feet. But the Corvette has a pair of advantages in its mid-engine layout and curb weight of just over 3,600 pounds, versus over 4,200 pounds for the GT500.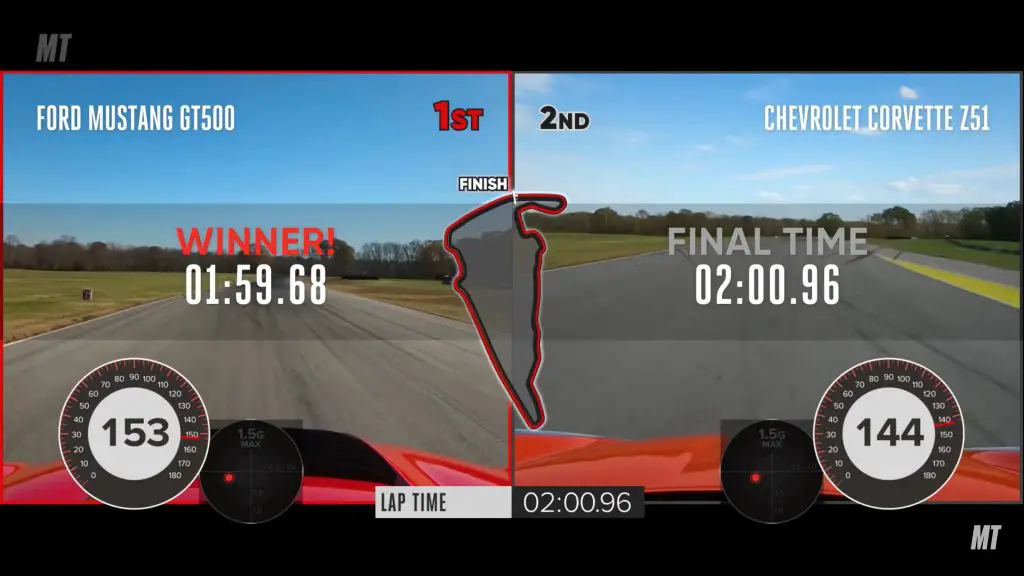 Every one of those factors showed up on the track, too. The Corvette used its superior weight and weight distribution to carry more speed in the corners, while the GT500 used its massive power advantage to accelerate faster out of the corners and pull ahead on the straights. It's a true test of power-to-weight versus power-and-weight, but perhaps surprisingly, the old school approach takes home the victory here. By the slimmest of margins, that is.
The Mustang Shelby GT500 manages a best lap of 1:59.68, barely beating out the C8 Corvette, which did the deed in 2:00.96. That's a difference of just 1.28 seconds, but in the world of racing, that's more than enough to take home the trophy. Throw in the fact that it's almost eight grand cheaper, and dare we call the GT500 a performance bargain?
We'll have more interesting comparisons to share soon, so be sure to subscribe to Ford Authority for more Ford Mustang news, Mustang Shelby GT500 news, and 24/7 Ford news coverage.