In recent years, throttle response controllers have become popular among folks who want to improve their driving experience without having to resort to a warranty-voiding tune. Many modern vehicles simply present an unpleasant throttle feel, with dead pedal and lackluster response, which is what these controllers aim to correct. The newest such offering is the Banks PedalMonster, and it's the first-ever OBD-II data-connected intelligent throttle response controller for cars and trucks.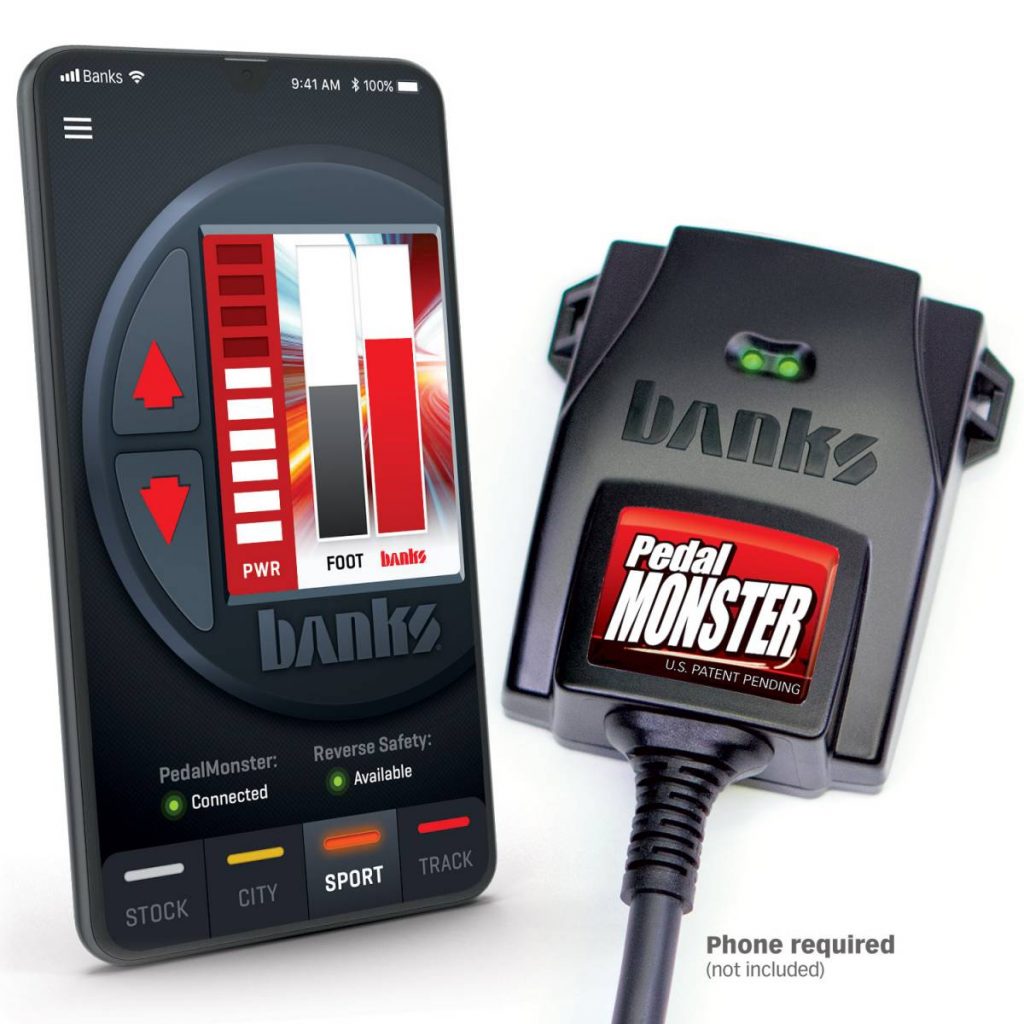 The Banks PedalMonster works with a variety of modern Blue Oval vehicles out there, including the Ford Transit, Ford Ranger, Ford Mustang, Ford Fusion, Ford Super Duty, Ford F-150, Ford Expedition, Ford Escape, Ford Edge, Ford EcoSport, and Ford Explorer, to name a few. It's offered as a standalone unit that connects to a smartphone, or with an additional "SuperGauge" to monitor various parameters at a glance.
The PedalMonster offers up a trio of modes – City, Sport, and Track – each with 10 different sensitivity levels. This allows users to tune out any dead spots they might find and make adjustments based on their driving preference. Track mode is designed to increase sensitivity in the lower pedal travel range and boost resolution in the upper travel range for finer control on the track.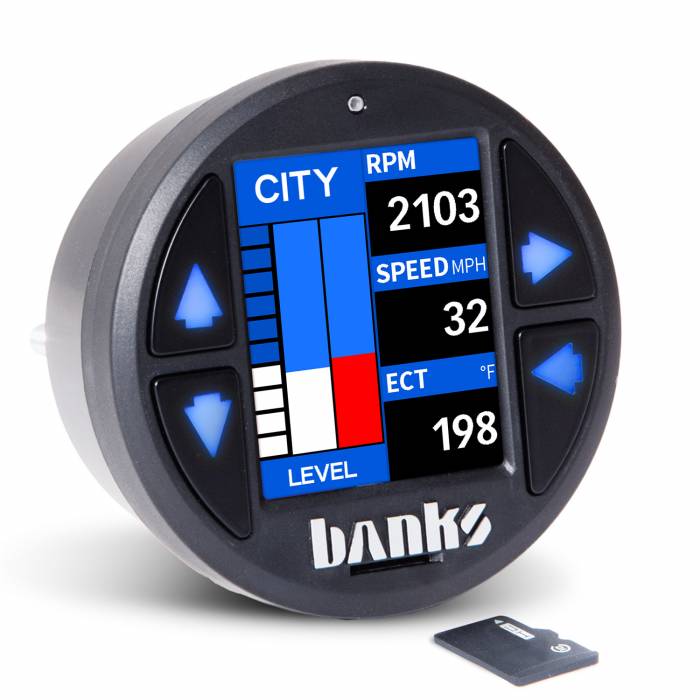 Sport mode focuses on mid-to-high-level throttle response and delivers more power in the mid-range. Meanwhile, city mode is designed to offer a more linear power delivery throughout the pedal range for increased response and a smoother overall driving experience. It's also calibrated to avoid unintentional quick acceleration while cruising around town.
In addition to these performance-related features, the PedalMonster also has a suite of built-in safety modes. In the event of an internal or external circuit failure, the system's seamlessly returns the pedal to stock. Health Monitoring constantly checks for signal linearity between these two signals and monitors input and output values. If any malfunction is detected, the system instantly bypasses itself, sets a device diagnostic code, and returns to stock power.
We'll have more cool parts and accessories like this to share soon, so be sure to subscribe to Ford Authority for continuous Ford news coverage.