Occasionally, a car surfaces that is so rare and so desirable that it's impossible to understand how it stayed hidden for so long. Such was the case with the 1973 Ford Falcon GT RPO 83 that was found in an Australian chicken coop and sold for over $300,909 Australian, or $215,000 USD. Now, an Aussie racer and mechanic has brought to light a near-exact twin of that car, except this one's been fully restored.
View this post on Instagram
Though the "chicken coupe coop" is technically a "one of one", with an extremely rare color and options combination, Hagen Zerk's Falcon is finished in the same bright orange hue, with the biggest difference being the interior color.
This 1973 Ford Falcon GT RPO 83 is finished in the same "McRobertson's Old Gold" orange color, which is named after a Melbourne candy company whose boxes were colored with the striking color. In fact, only two units of the 1973 Falcon GT RPO 83s were ordered in the color. The chicken coop car left the factory with white trim, while the car we see here came with black.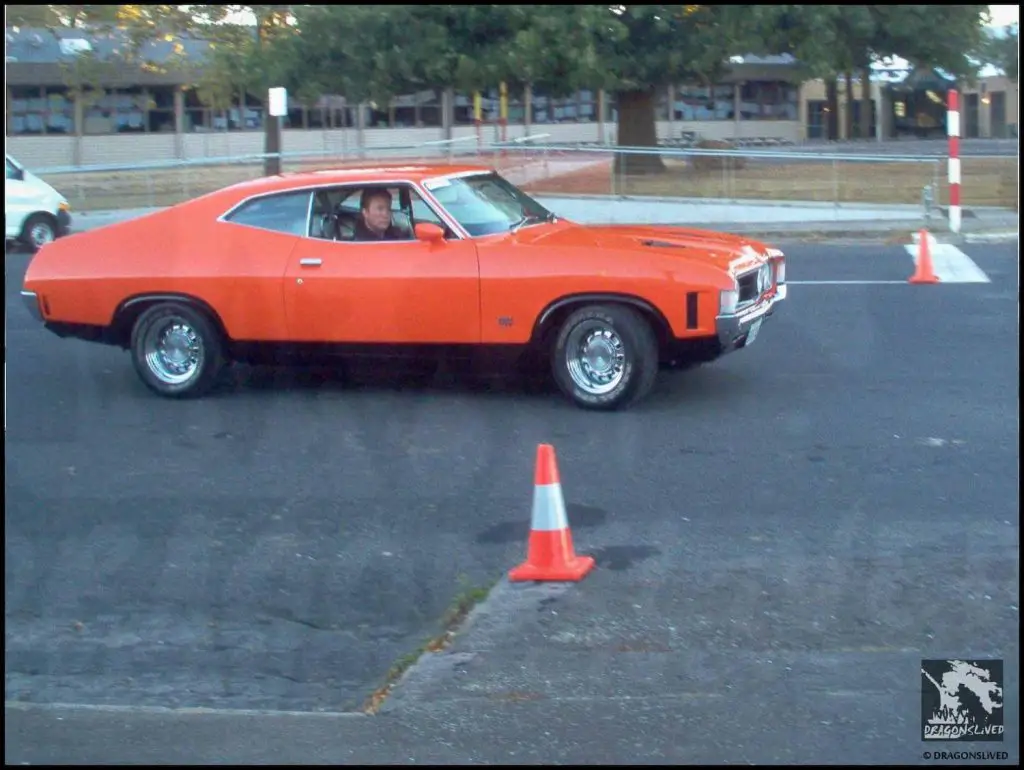 That exceeding rarity is on top of the fact that Ford only built 120 units of the Falcon with the GT RPO 83 configuration in Australia during the early 1970s. Australian safety officials were trying to come to terms with performance vehicles' ability to travel at very high speeds, likely contributing to the low production numbers.
Zerk bought the car in 2003 for A$8,000 to restore for racing purposes, but found that interest in the car was growing. He says that people made so many astronomical offers for the car that he decided to pull it from racing and keep it as an original car.
Though this car's original twin, the "Chicken coop coupe," grabbed attention for its massive sales price, Zerk says his baby isn't for sale. When asked whether or not he's looking to unload the car, he said "my wife said, 'No, we've got to keep it – it's part of the family and it's part of our retirement fund.' So, no – it's staying."
We'll have more amazing Ford barn finds like this soon, so be sure to subscribe to Ford Authority for more Ford Falcon news and 24/7 Ford news coverage.