While we impatiently wait for the 2021 Ford Bronco configurator to launch, the 165,000 or so folks holding a reservation for the reborn SUV are left wondering how much its many options and packages are going to cost. But it appears that we now have some information in regards to a few key 2021 Ford Bronco option and package prices, thanks to an email survey sent out to select reservation holders.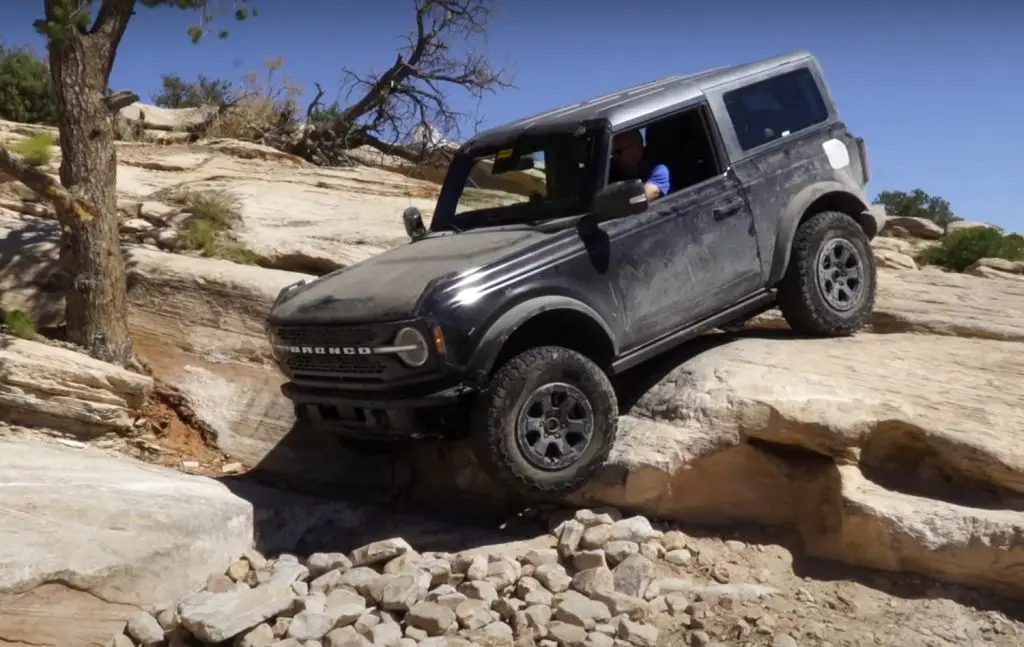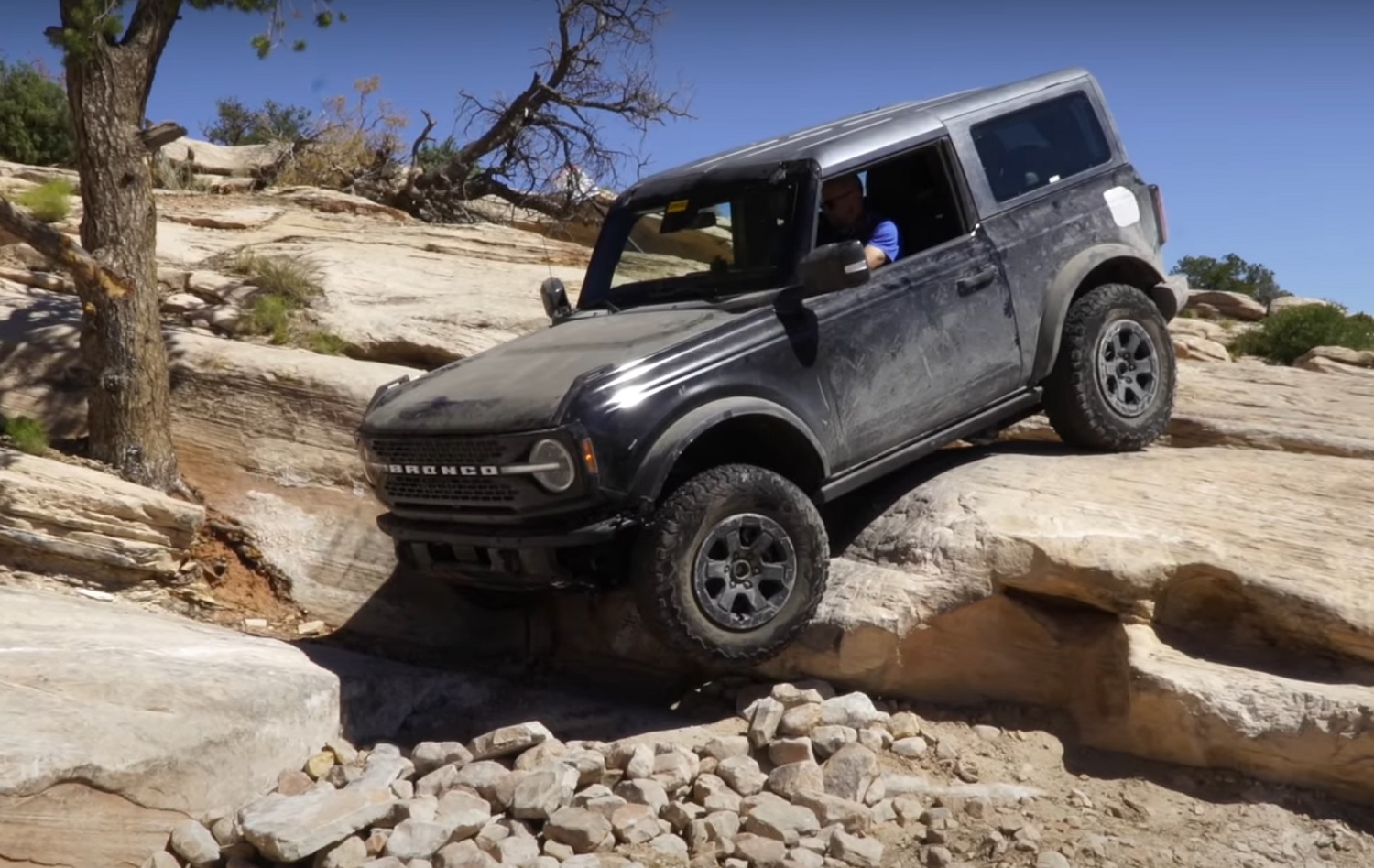 Typically, automotive manufacturers send out surveys such as this to gauge interest in options and packages for forthcoming vehicles, which helps them better prepare to meet the demand for them. This pricing survey received by reservation holders reveals the prices of several options as a result, which is the information that prospective buyers want to see before choosing a trim level or options.
Perhaps the most coveted piece of information contained in this 2021 Ford Bronco option and package pricing survey is the cost of the Sasquatch Package, which is standard equipment on the Wildtrak and First Edition. This package will cost an additional $2,500 for the Badlands, and $5,000 for the Base, Big Bend, Black Diamond, and Outer Banks.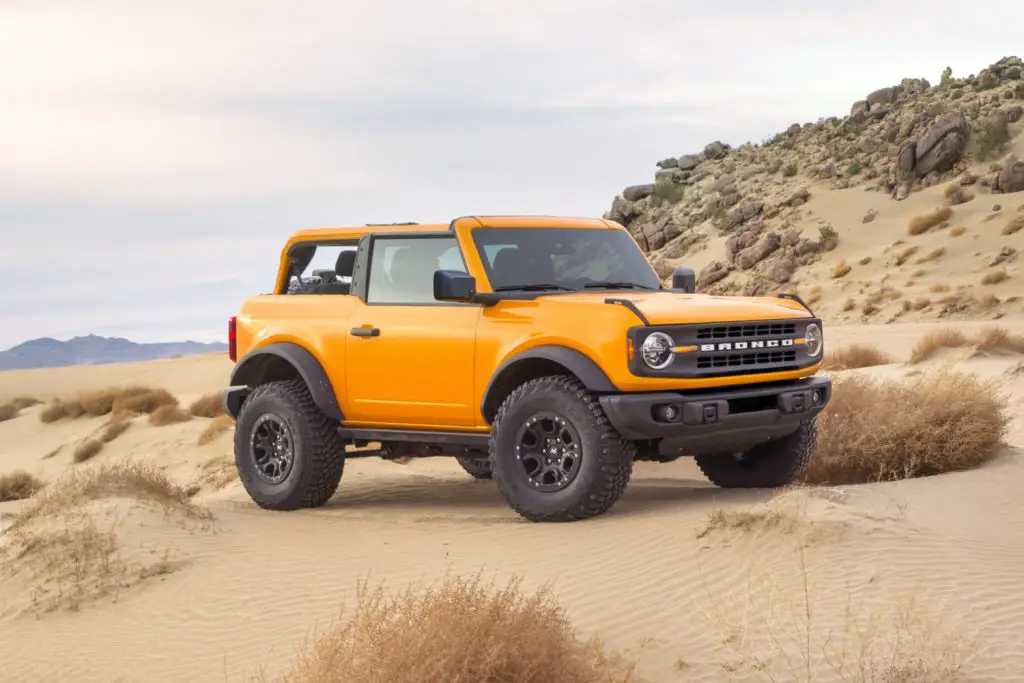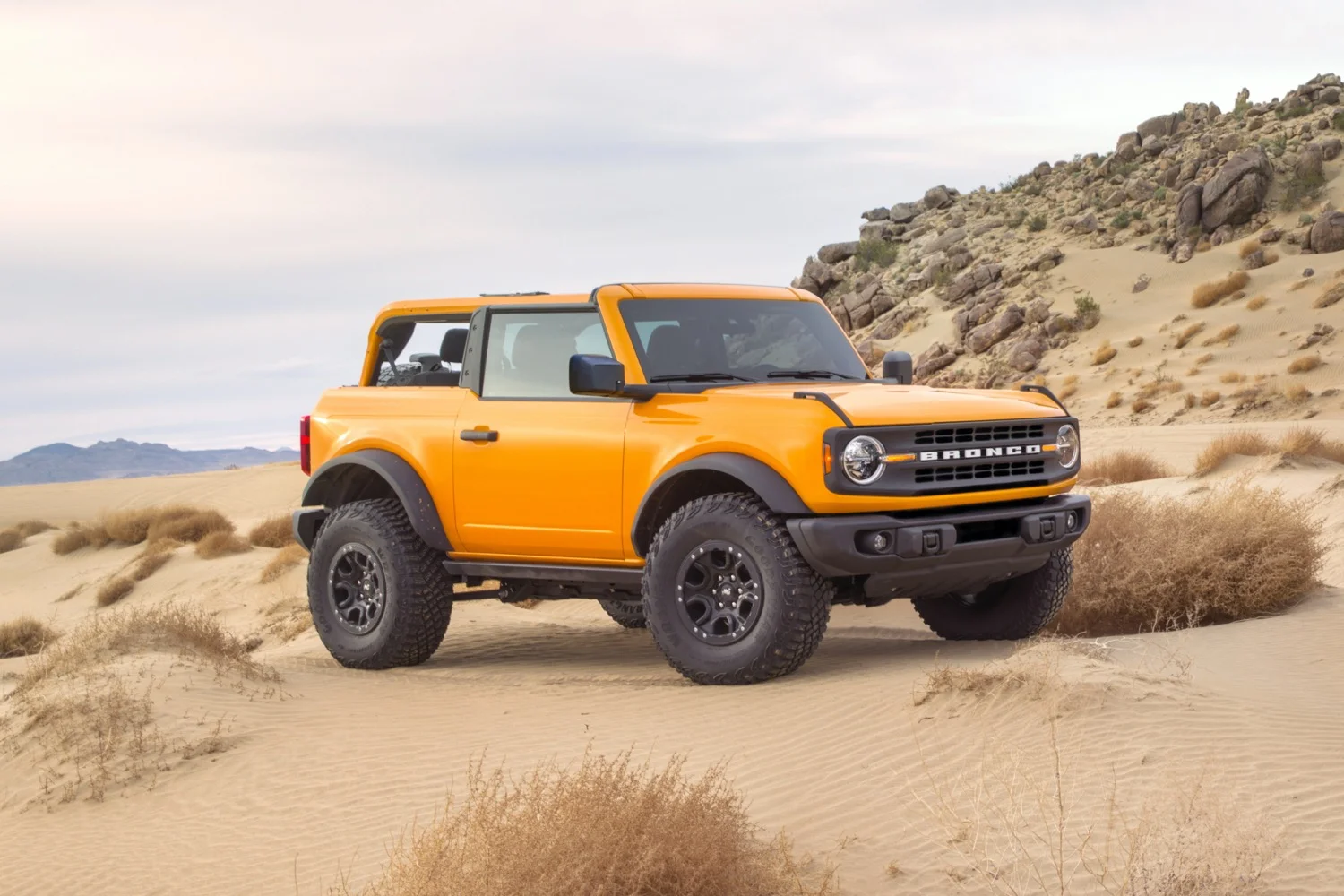 Upgrading from the standard Ford seven-speed manual transmission to FoMoCo's 10 speed automatic will add $1,600 to the cost of the Base, Big Bend, Black Diamond, and Badlands, while the automatic is standard equipment on all other trim levels. Upgrading from Ford's 2.3L EcoBoost I-4 to the 2.7L EcoBoost V6 costs $3,500, and requires the 10 speed automatic upgrade on the Big Bend, Black Diamond, and Badlands.
Opting for a four-door configuration adds $2,495 to the cost of the Big Bend, Black Diamond, Outer Banks, Badlands, and Wildtrak, $4,700 for the Base, and $4,195 for the First Edition. Package prices vary by trim level as well. For example, the Mid package costs $1,500 for the Badlands and Black Diamond, but $1,600 for the Big Bend.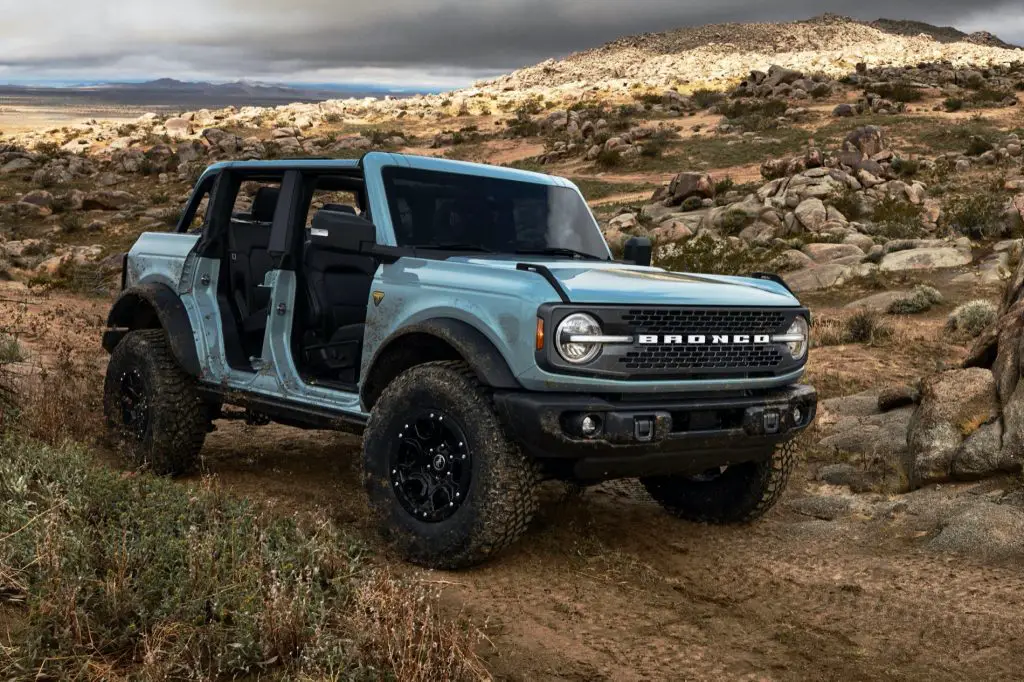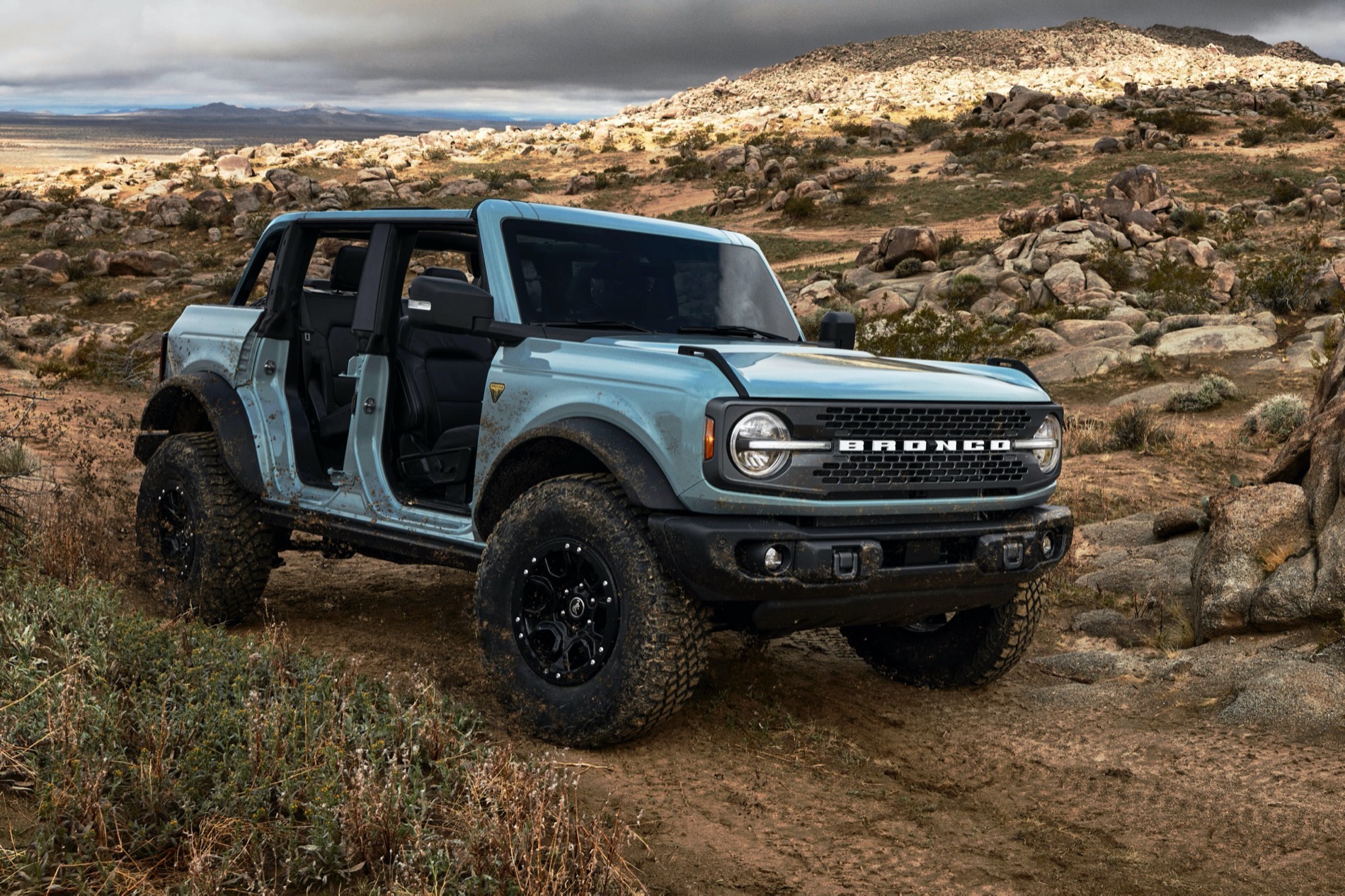 Stepping up to the High Package costs $1,200 for the Outer Banks and Wildtrak, and $2,700 for the Badlands. The top-of-the-line Lux Package costs an additional $3,500 for the Outer Banks and Wildtrak, but $5,000 on the Badlands.
We'll have much more on the new Bronco very soon, so be sure and subscribe to Ford Authority for more Ford Bronco news and around-the-clock Ford news coverage.