Project car builds don't always go as planned, but sometimes they go so far off the rails that it's hard to imagine them ever being completed. "Off the rails" might be an understatement for this 1966 Mustang project, which started life as a completely different car than the one you see here.
As explained by SoCal-based pony enthusiast named Gee, his first 1966 Ford Mustang burnt down in an electrical fire while in the shop for a tune up. That car was almost a total loss, with the only part that could be salvaged being the engine.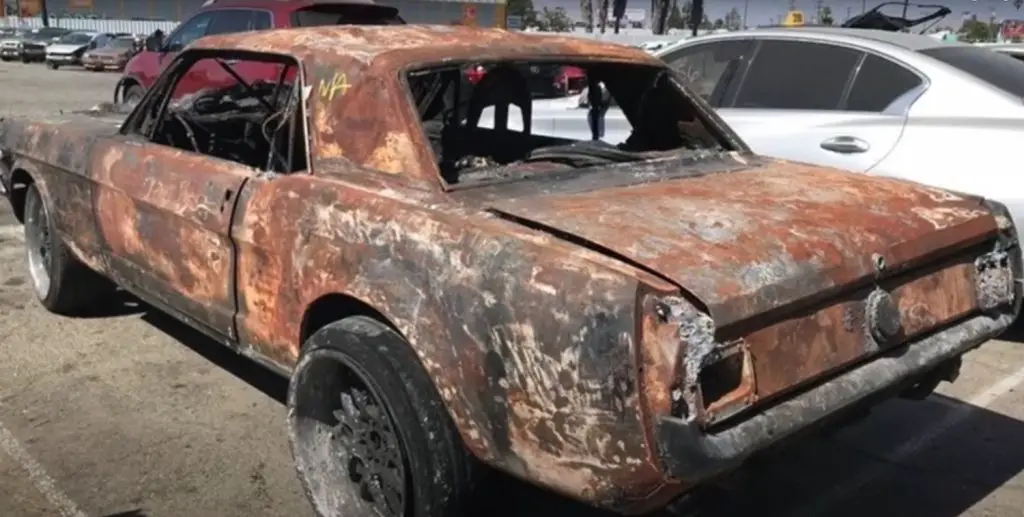 Since the 'Stang was a project car, it wasn't insured for damaged caused by "electrical fire in a garage." Luckily, Gee was able to recover enough from the car to purchase a second 1966 Mustang Coupe and used the 347 cubic-inch Stroker engine from the scorched model to power it.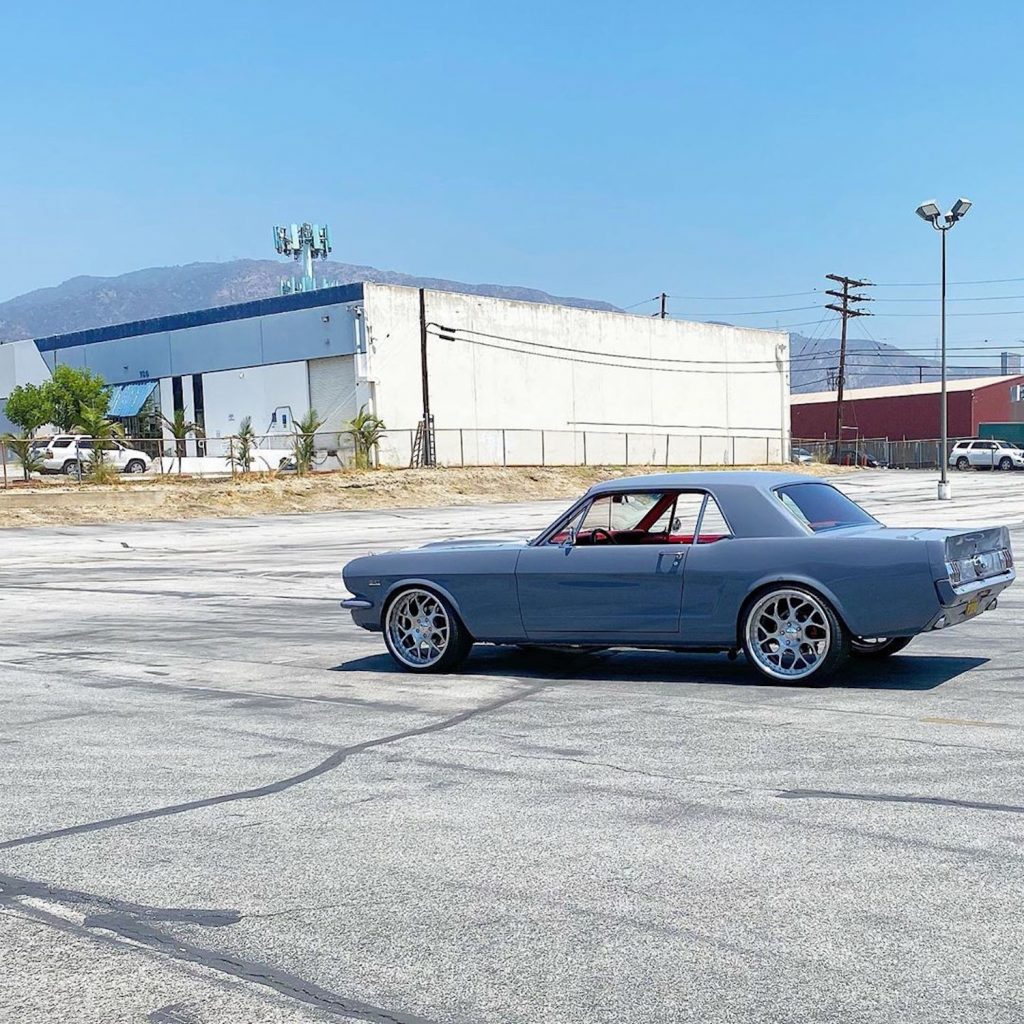 At that point, the second Mustang build started in earnest. The interior was completely overhauled and modernized, the car got a new suspension system with custom wheels, and modern disc brakes from a donor Mustang were installed up front.
More neat details appear with the car's lighting setup. The fog lights came from a Harley Davidson motorcycle while the headlights came from a Jeep.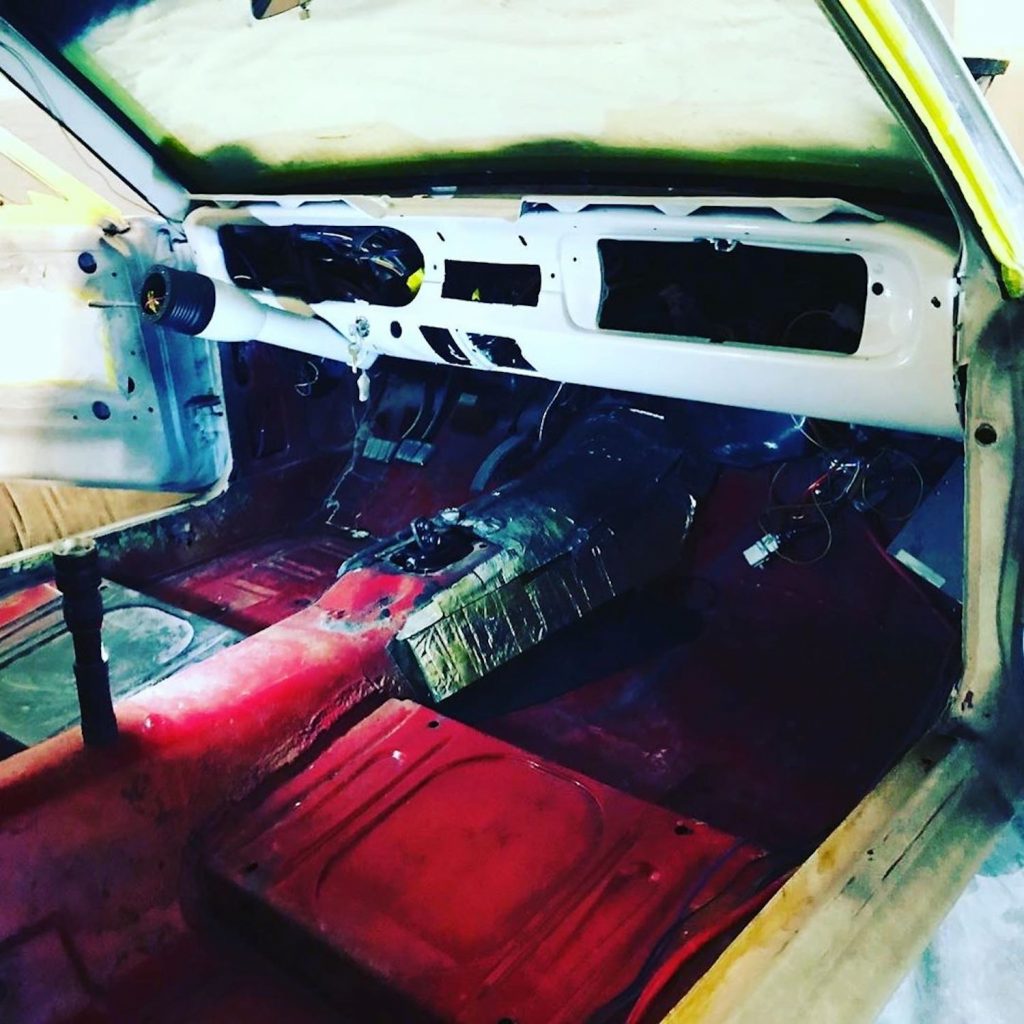 When all was said and done, every part of the car had been replaced or rebuilt, and the final horsepower tally came out to 320 ponies and 350 pound-feet of torque at the rear wheels. Those aren't stratospheric numbers, but they're still good enough to move the 1966 Mustang in a spirited fashion.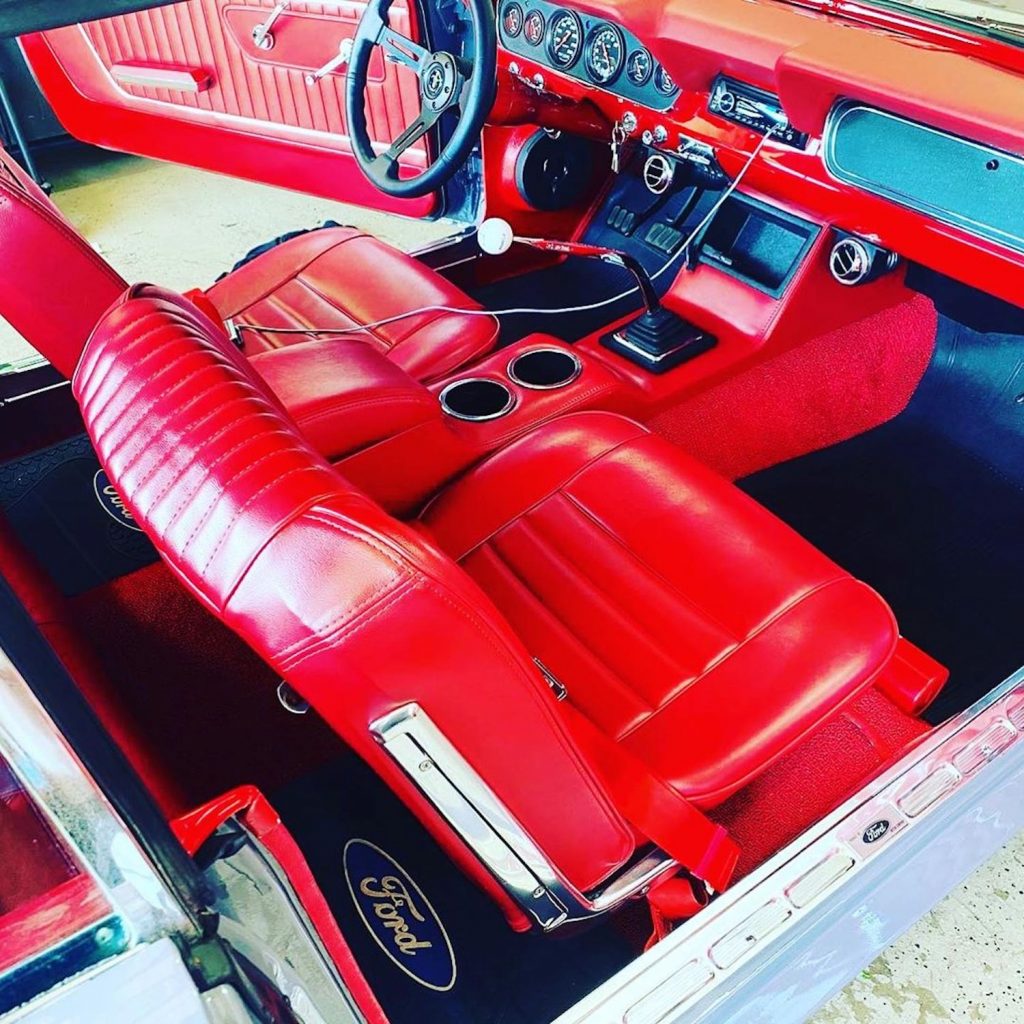 Gee admits that he's not a mechanic, but he's worked hard to make the car exactly as he wants it. The color, despite being reminiscent of Audi's Nardo Gray, is actually Stealth Gray from the FoMoCo paint catalog. In fact, Ford fans might recognize it as one of the tamer hues offered on the Ford Focus RS.
We'll have more about awesome vintage Fords soon, so be sure to subscribe to Ford Authority for more Ford Mustang news and 24/7 Ford news coverage.