We've seen some wild Ford Mustang builds in our time, built for everything from drag racing to just plain racking up trophies at shows. But this insane-looking 1965 Ford Mustang owned by Mark Stevens might just take the cake. It's quite simply one of the craziest things we've ever laid eyes on, but it serves a very real purpose, too.
The Mustang's owner is actually a Baja veteran, so the car has been treated to some fabrication typically reserved for trophy trucks. He wanted to build something rugged, something that would hold up to the abuse race cars typically endure, which explains this unorthodox approach. It's also a developmental car, designed to test various products that might be sold to the public in the future.
The front and rear subframes for this classic 1965 Ford Mustang come from an S550, while the sweet setup rides on Penske coilovers at all four corners. The whole thing rolls on 18 inch CCW wheels wrapped in either 315 series Yokohama tires or 335 BFGoodrich rubber, depending on conditions. Under the hood lies a Ford 5.0L Coyote V8, which is paired with The Blue Oval's 10R80 10-speed automatic transmission.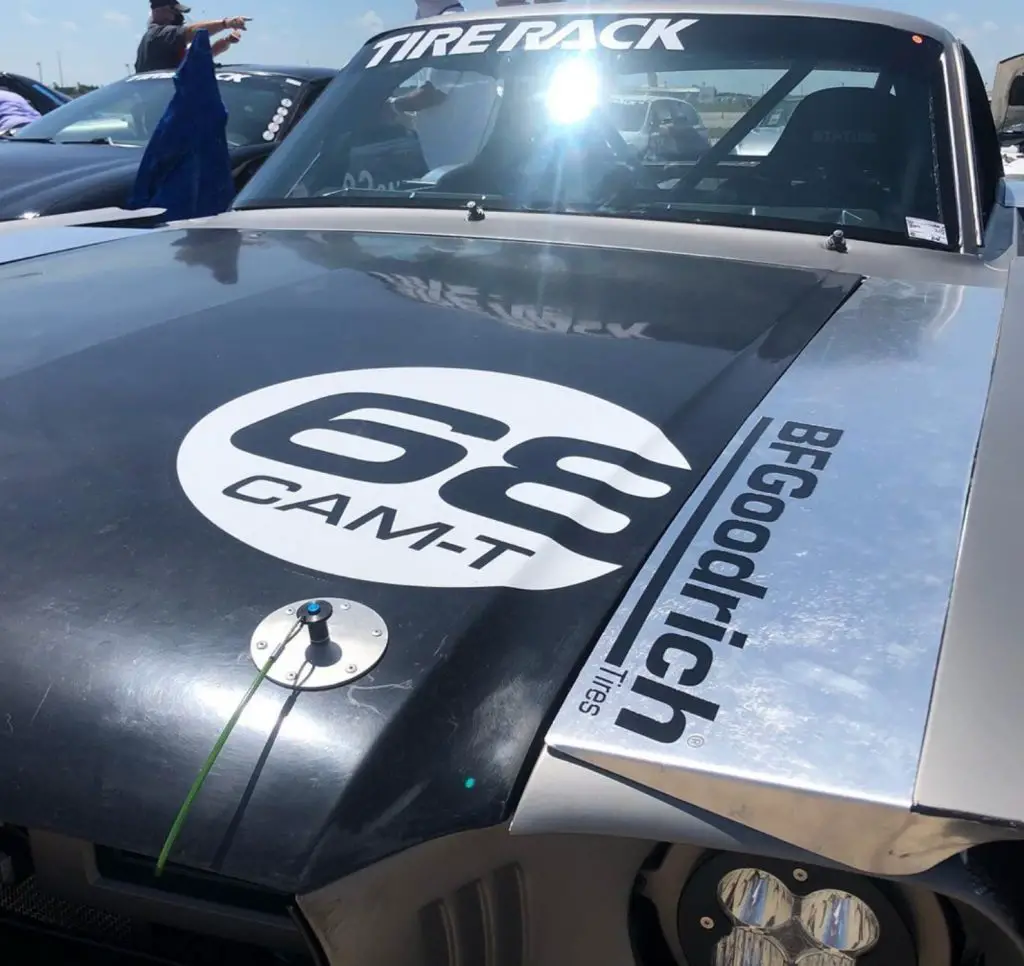 Meanwhile, the intake, throttle body, brakes, and oiling system all came from a Shelby GT350. The drivetrain is mostly stock, save for a set of Kooks headers and a Motec control system to manage the whole thing. The interior is straight up race car, with a full cage, racing buckets, harnesses, and not a whole lot else.
As for that body work, well, it pretty much speaks for itself. Wild wide fenders, a giant Raptor-like "Ford" grille, and some other additions make this Mustang look like it just rode out of the apocalypse. It may not be a show quality build, but if there's anything out there that'll turn heads faster, we certainly haven't found it yet.
We'll have more wild builds like this to share soon, so be sure to subscribe to Ford Authority for more Ford Mustang news and continuous Ford news coverage.