The Ford F-100 helped Ford establish its leadership position in the pickup truck segment. Though the F-100 was a very capable machine for its time, it wasn't really anywhere close to being a lively performance vehicle. A company called QA1 is hoping to change that with a line of performance parts for the F-100 that have culminated with the test truck you see here.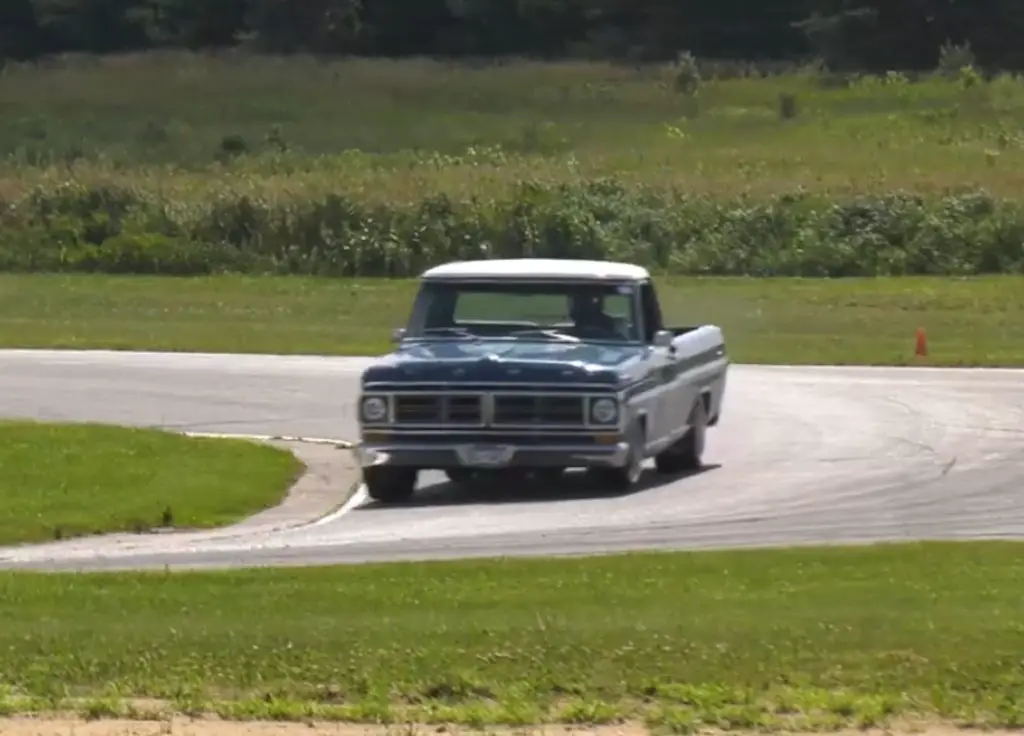 QA1 originally bought this particular Ford F-100 with the intention developing the company's performance parts for the vehicle. To that end, the pickup has been given a long list of upgrades, including an engine swap, a new transmission, and a robust nine-inch rear end.
The truck's 351 cubic-inch V8 was replaced by a FoMoCo 410 cubic-inch V8 with Edelbrock aluminum heads, a COMP hydraulic roller camshaft, a Holley 750 carburetor, and an MSD ignition. That setup is said to generate 500 horsepower and 500 pound-feet of torque though an AOD automatic transmission.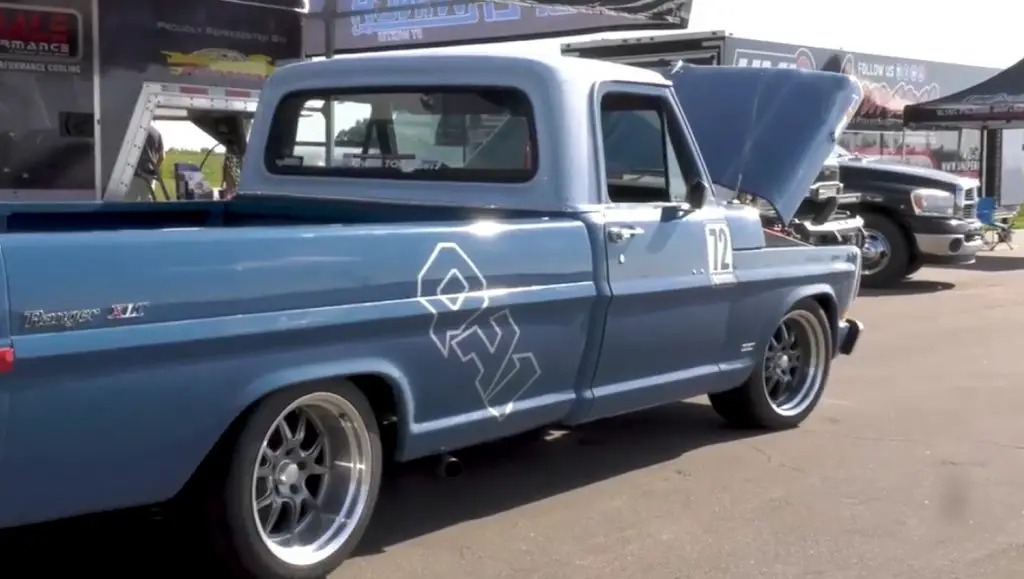 But even though the purpose of this particular Ford F100 was to be a platform for product testing, QA1 was committed to making it as usable on the road just as much as it is on the track. To that end, the company showed off the truck in the Motor State Challenge, which involved a nine-hour trip from QA1's headquarters in Minneapolis, Minnesota to GingerMan Raceway in southwest Michigan.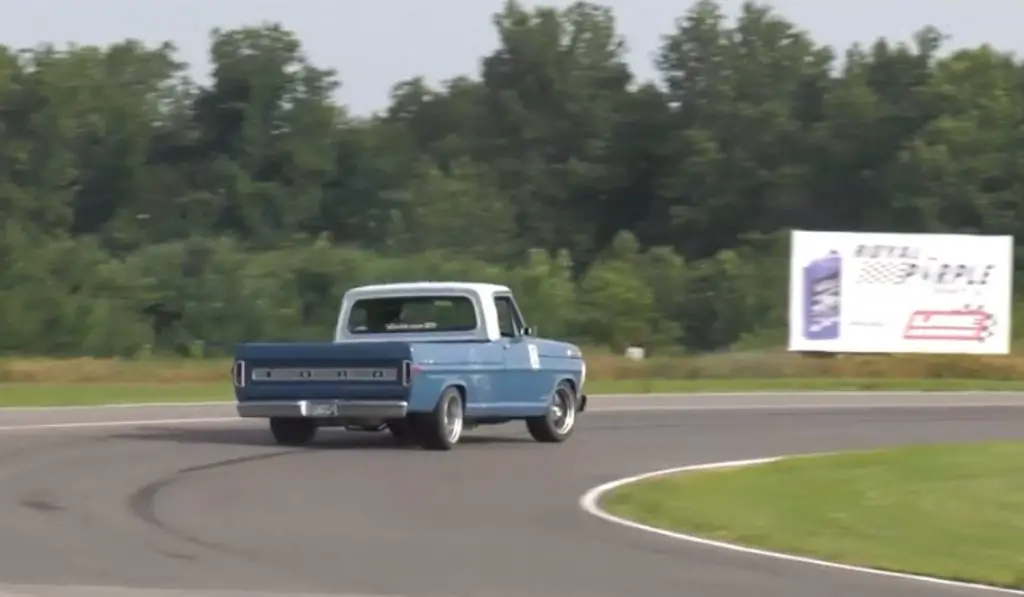 When at the track, the truck certainly didn't disappoint. In fact, driver Marshall Fegers believes that with a set of racing seats, a more robust transmission, and tires with stiffer sidewalls, he could have pulled lap times in the 1:45 range, which is as fast as some drivers have been able to accomplish in cars such as the Ford Mustang Shelby GT500 and the Dodge Challenger SRT Hellcat.
The video below shows the F100 attack GingerMan, and the truck looks very much composed and stable.
We'll have much more on awesome vintage Ford trucks like this one soon, so be sure to subscribe to Ford Authority for the latest Ford F-Series news, Ford F-100 news, and wall-to-wall Ford news coverage.