The Ford EcoSport is a humble vehicle, offering up little (OK, nothing) in the way of excitement, visually or performance-wise. But the tiny crossover is pretty popular in India, where its diminutive size makes it perfect for navigating congested cities. Apparently, owners in that country also like to customize their vehicles, which is nothing surprising. But this modified Ford EcoSport is rather notable for, well, how incredibly silly it is.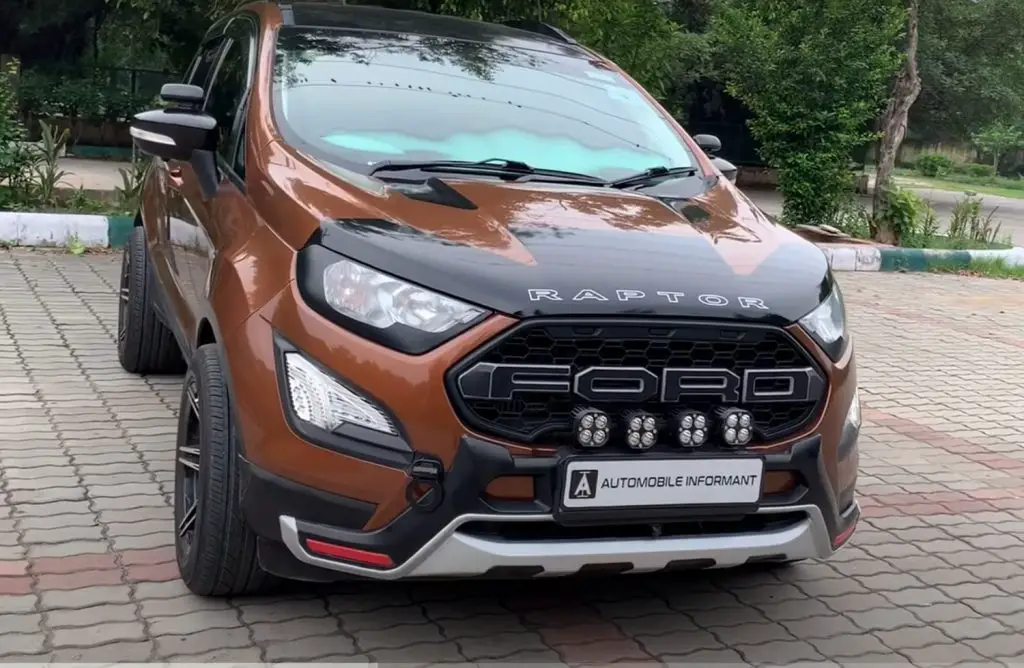 In all fairness, looks are subjective, and it's clear that the owner of this modified Ford EcoSport likes his ride. So who are we to judge? Regardless, let's start with the elephant in the room – this little crossover attempts to mimic the Ford F-150 Raptor and Ranger Raptor's styling, and even has "Raptor" script on the hood. And we're sorry, but despite our best efforts, that made us giggle just a little.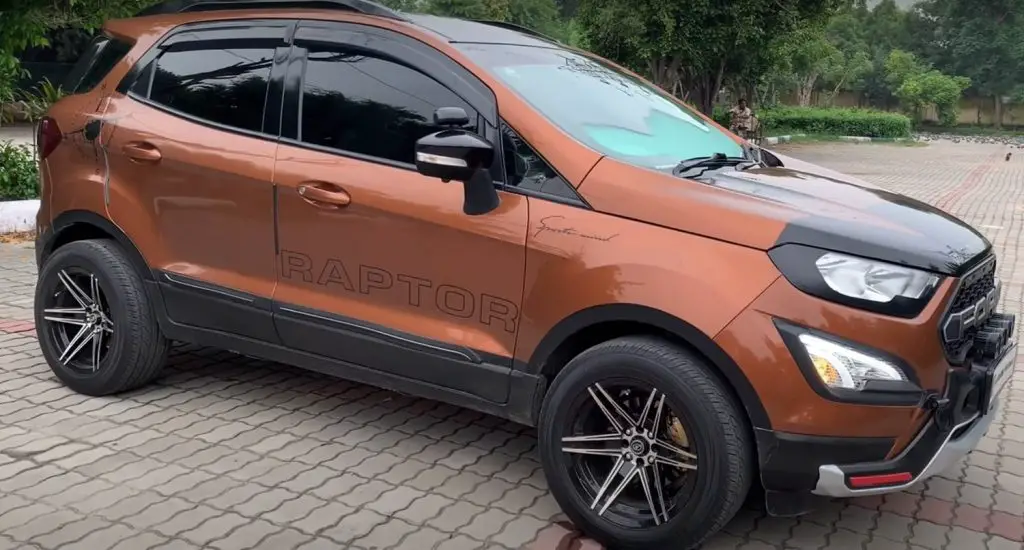 The EcoSport is not something anyone would ever consider a hardcore off-road machine, nor do we imagine that it could be modified as such. Regardless, this one has the same front grille as a Raptor (but this one lights up), along with some LED off-road lighting. And there's also a set of larger wheels and tires. The hood has some black wrap on it, and the aftermarket headlights and fog lights also feature black surrounds.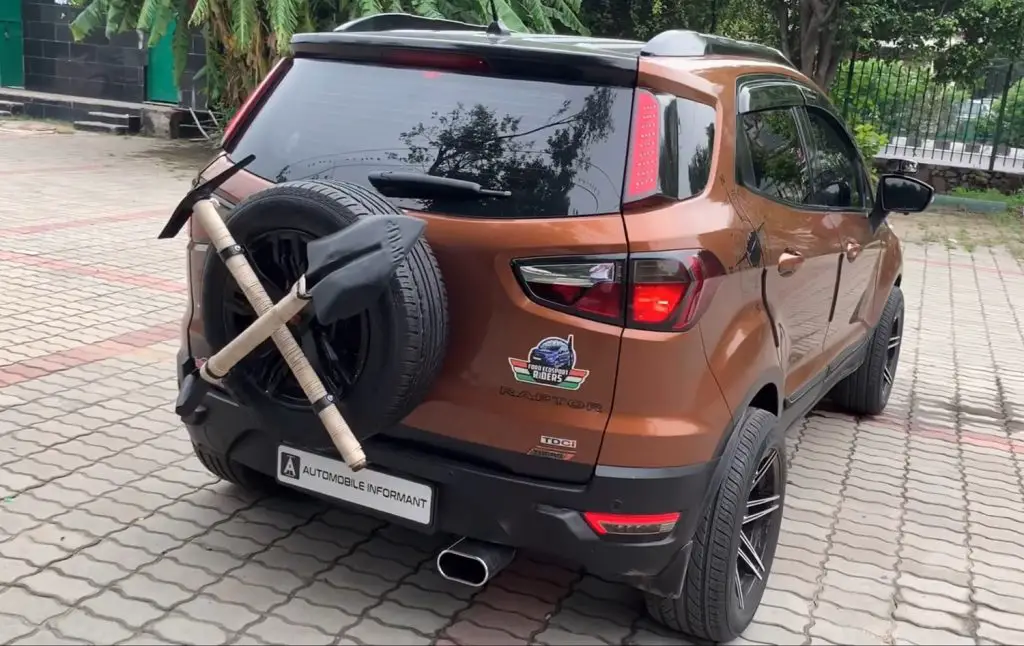 Moving down, this modified Ford EcoSport also has an aftermarket front diffuser, as well as a tow hook. Humorously, the video's host points out that it's only for show. Giant Raptor script also adorns the sides of the crossover, and the roof is vinyl wrapped in black. But out back, things get extra humorous with the addition of some tools mounted to a spare tire. We're guessing like the tow hook, those are just for show, though we imagine this EcoSport would be easy to get stuck.
We try our best to remain subjective when it comes to modded rides, but this EcoSport is just too much, at least for us. Clearly, the owner and the video's host love it, and we're sure others might too. But to us, if you're going to slap the Raptor name on something, it better be capable of at least some mild off-roading.
We'll have more quirky customs like this soon, so be sure and subscribe to Ford Authority for more Ford EcoSport news and continuous Ford news coverage.