First-generation Ford Mustang are among the most sought-after cars around. Not only do have that seemingly timeless design, but they're also great performers, and only seem to get better with modifications. Ringbrothers is no stranger to these classics, having made a name for itself by completely reimagining models like this 1967 Ford Mustang Fastback. Nicknamed "Copperback" – this Ringbrothers Ford Mustang has been rebuilt from the ground up, and it's currently on sale with a serious price tag.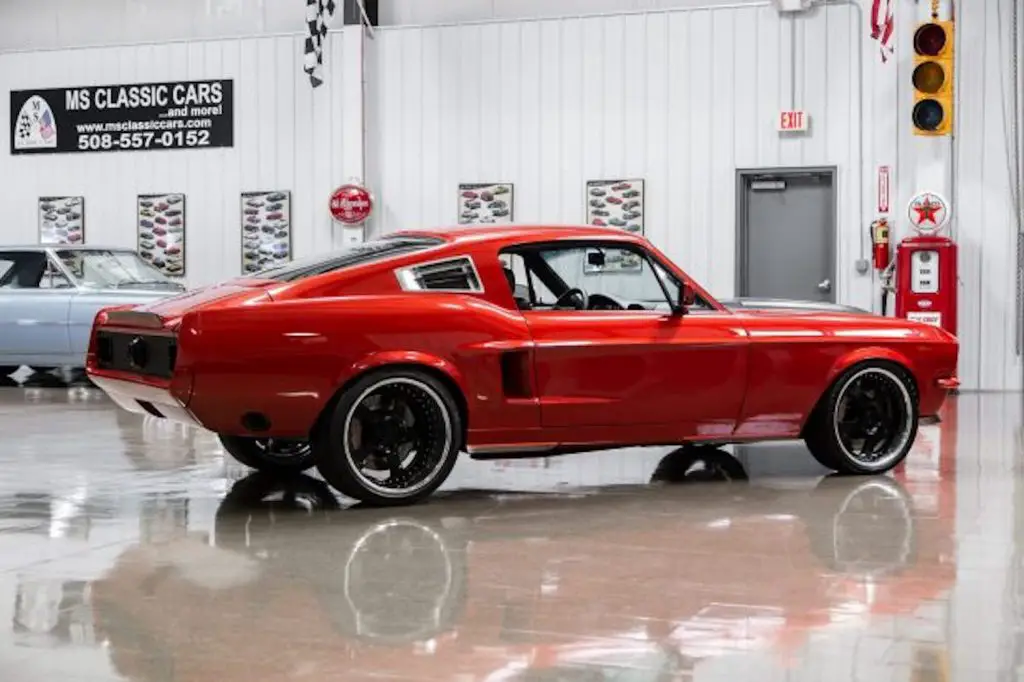 Of course, the best part about shelling out six figures for a Ringbrothers car – other than the car itself – is all of the cool coverage that comes along with it. In this particular case, Copperback has shown up across the web, both on the Ringbrothers site itself and several enthusiast blogs, many of which have spent the better part of 500 words or more talking about how awesome it is.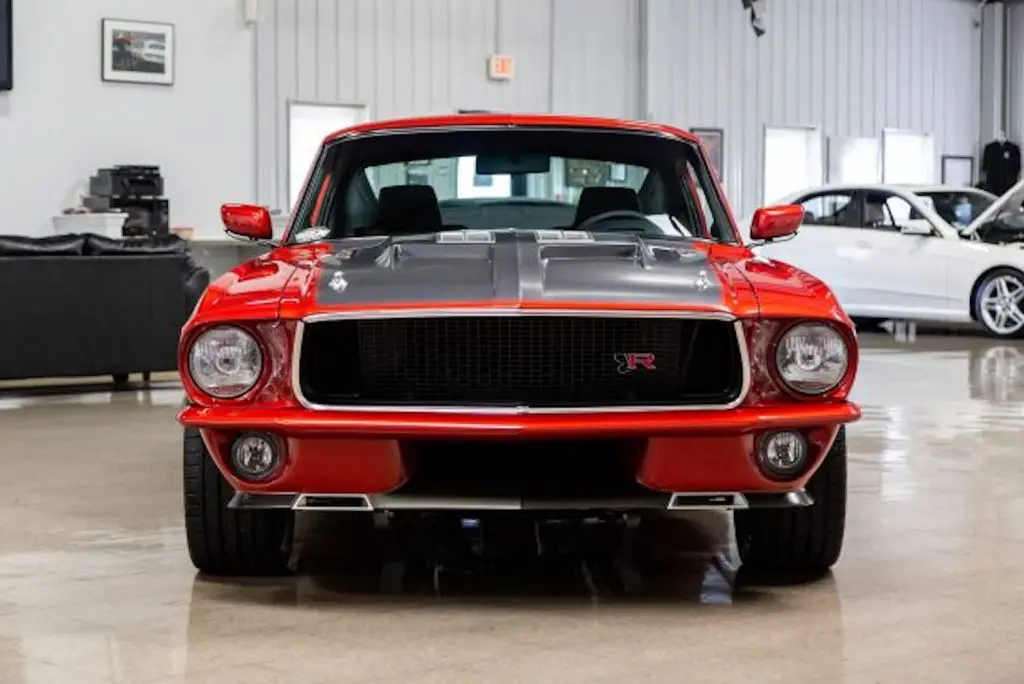 That attention is well deserved, as the car is powered by a Roush Performance 427 cubic-inch V8 with a Dart Iron Eagle block with aluminum cylinder heads, an electronic fuel injection system, and ceramic Magnaflow exhaust headers routed through a three-inch pipe to SpinTech mufflers.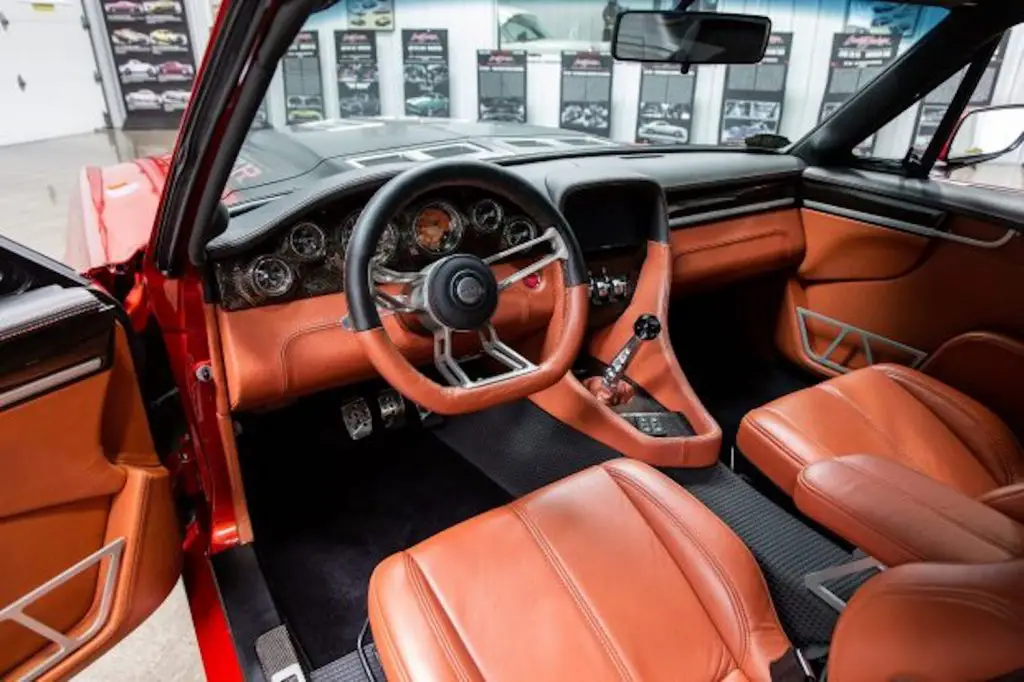 That powerplant sends juice to the rear wheels through a Tremec five-speed manual transmission and a Currie Ford nine-inch limited-slip rear end with a 3.55:1 gear ratio. The seller says that the Mustang had a recent service in the form of new spark plugs, a new fuel pump relay and a differential pinion seal.
Copperback's interior has been completely overhauled with opulent materials and modern technology. The custom-molded bucket seats are trimmed in brown and black leather, and have been fitted with Schroth four-point harnesses. Meanwhile, the door panels, dash, and steering wheel have all been wrapped in matching two-tone leather, and there are custom carbon fiber and aluminum accents throughout the cabin.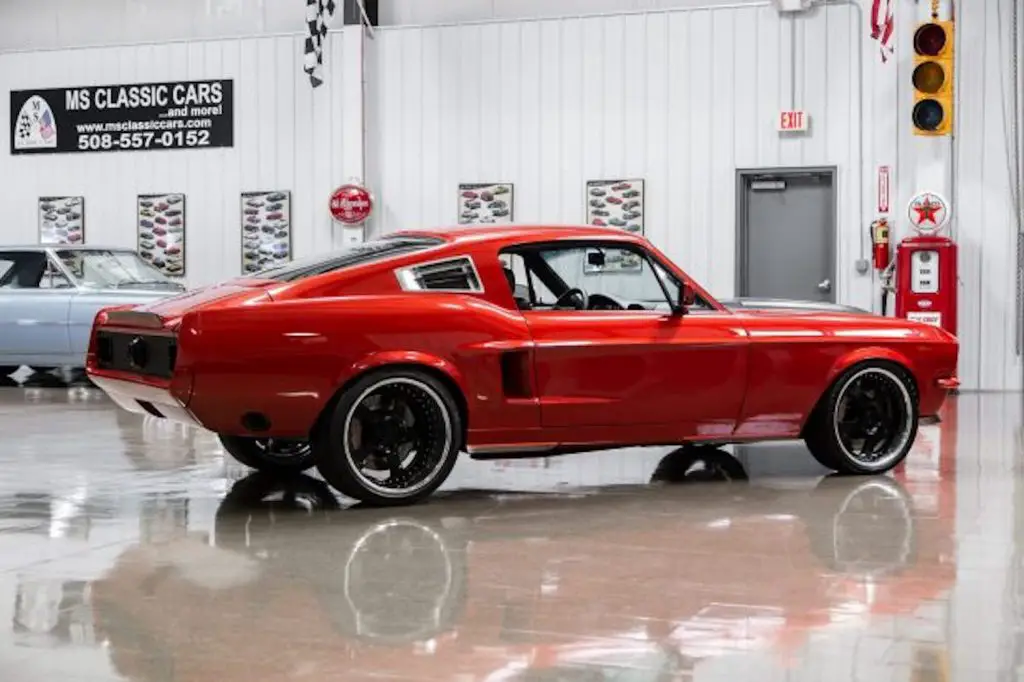 Bidding started at $100,000 and jumped to $128,000 just three days later, which is where it sits today. There's eight days left in the auction as of this writing, so go get your second mortgage and get in on the action.
We'll have more about awesome vintage Fords soon, so be sure to subscribe to Ford Authority for more Ford Mustang news and 24/7 Ford news coverage.