It's been weeks since the 2021 Ford Bronco was unveiled, and well over a hundred thousand people have reserved one since. But Ford isn't done testing the 2021 Bronco just yet, recently tackling the brutal conditions of the Rubicon Trail before heading down to Moab, Utah this past weekend.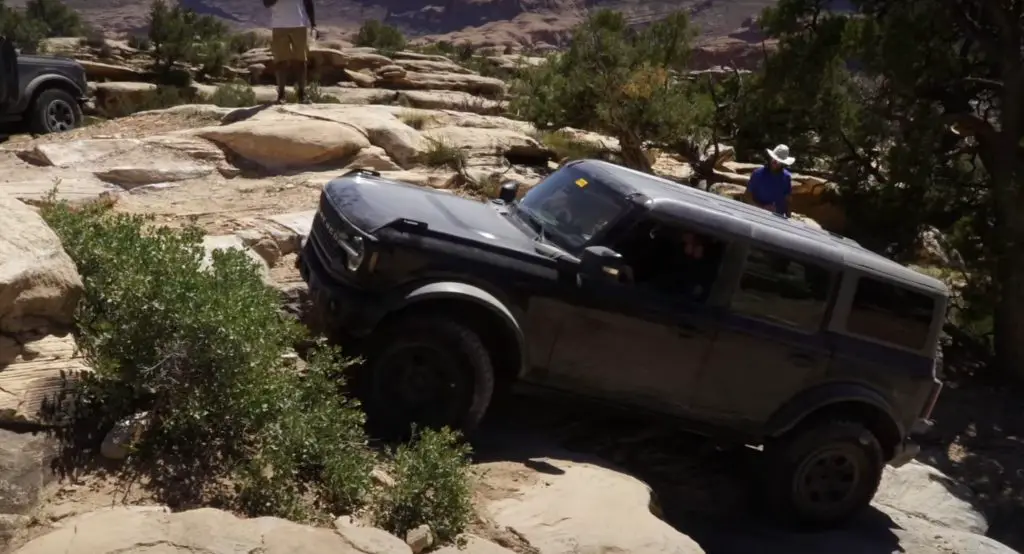 This particular pair of Broncos spent a full 13 hours covering 33 miles of the best trails Moab has to offer, including Poison Spider, Golden Spike, Golden Crack, and Gold Bar Rim. The footage consists of various segments of this journey, all of which demonstrate the SUV's excellent capabilities.
The 2021 Bronco and its ground clearance and approach, departure, and break-over angles are on clear display here, as are the differences in capability between the two- and four-door models. Regardless, both of them look quite capable of tackling the toughest trails, even in bone stock form.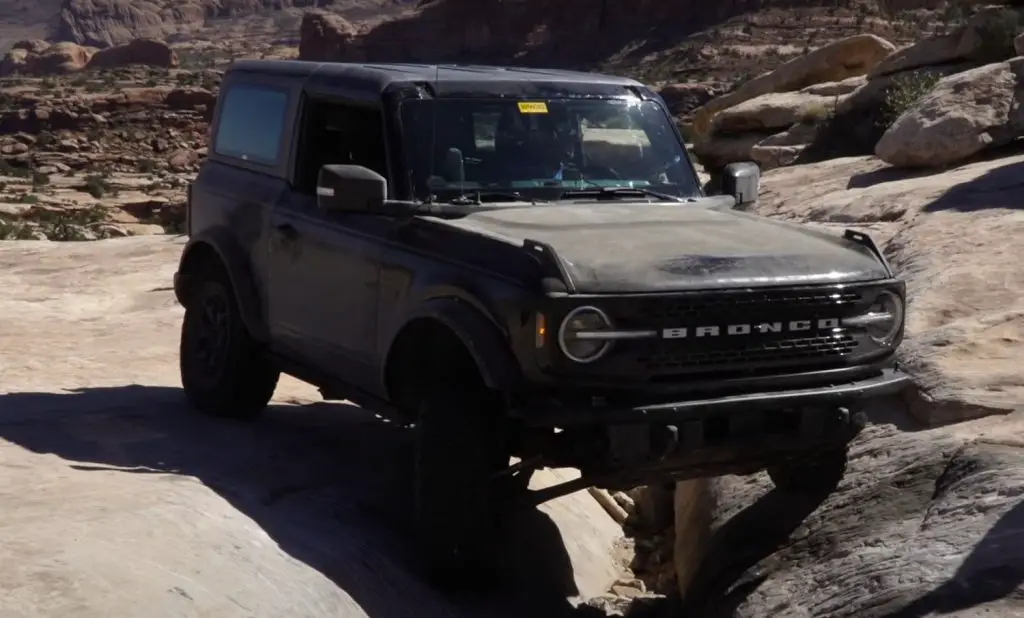 The video kicks off with a four-door Bronco that appears to be a Badlands model, though these are pre-production vehicles. It handles a steep staircase of rocks with little trouble, though its longer wheelbase appears to be a disadvantage, which is to be expected.
Next, a two-door Badlands descends a very steep section of rock, apparently without scraping up its undersides, though it's hard to tell with the cheesy rock music playing in the background. The same Bronco also handles a crevice with ease, which at first looks like a real tire eater.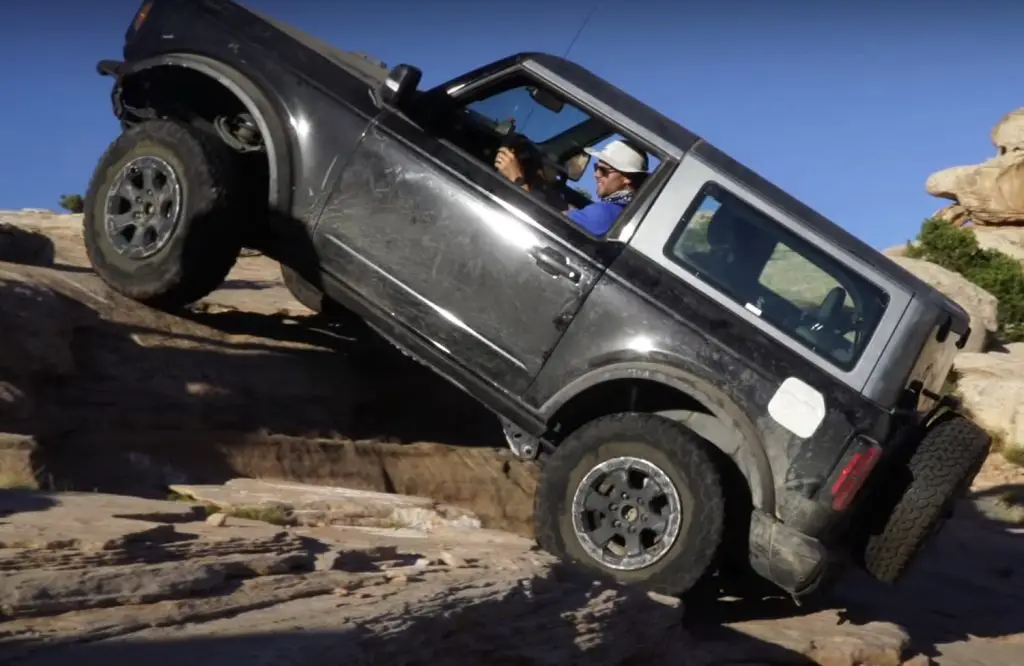 Another interesting thing to note in the video is the fact that Ford also brought along a Jeep Wrangler Rubicon, likely as a comparison and benchmark vehicle. It would undoubtedly be interesting to see how it compared to the Bronco in these conditions, but alas, we'll have to wait a bit longer to see that.
We'll have much more on the 2021 Bronco very soon, so be sure to subscribe to Ford Authority for more Ford Bronco news and 24/7 Ford news coverage.