Ever since Ford introduced aluminum body panels on the 13th-generation Ford F-150 beginning in the 2015 model year, the automaker has explored the use of mixed-material construction on other vehicles, including the Ford Explorer. So it's fair to wonder what materials, exactly, make up the panels of the 2021 Ford Bronco. And unsurprisingly, Ford used a mixture of steel and aluminum in the new off-roader.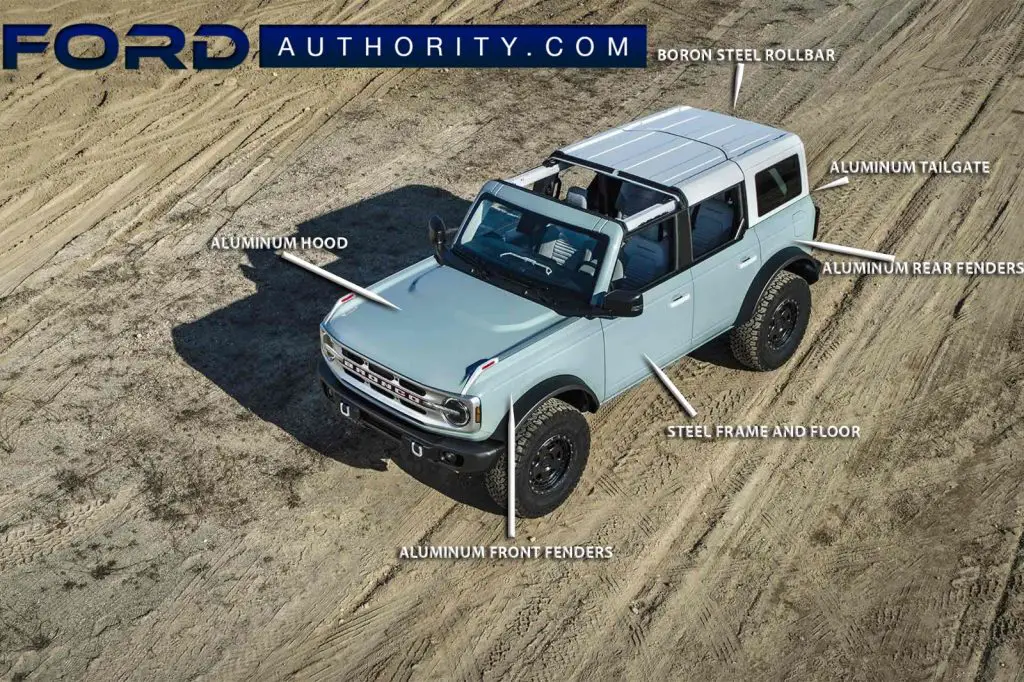 A large portion of the body of the 2021 Ford Bronco is made from lightweight aluminum. This includes the hood, front fenders, rear fenders, doors, and tailgate.
Meanwhile, steel was used to construct the Bronco's frame and floor. The sport tubes and cage are made from boron steel as well.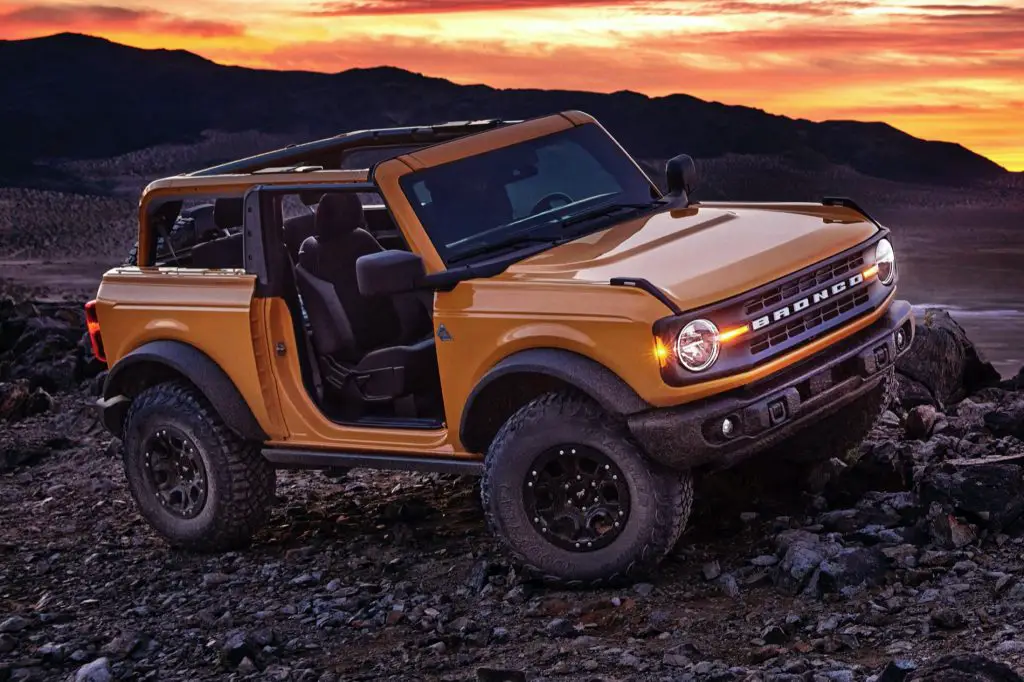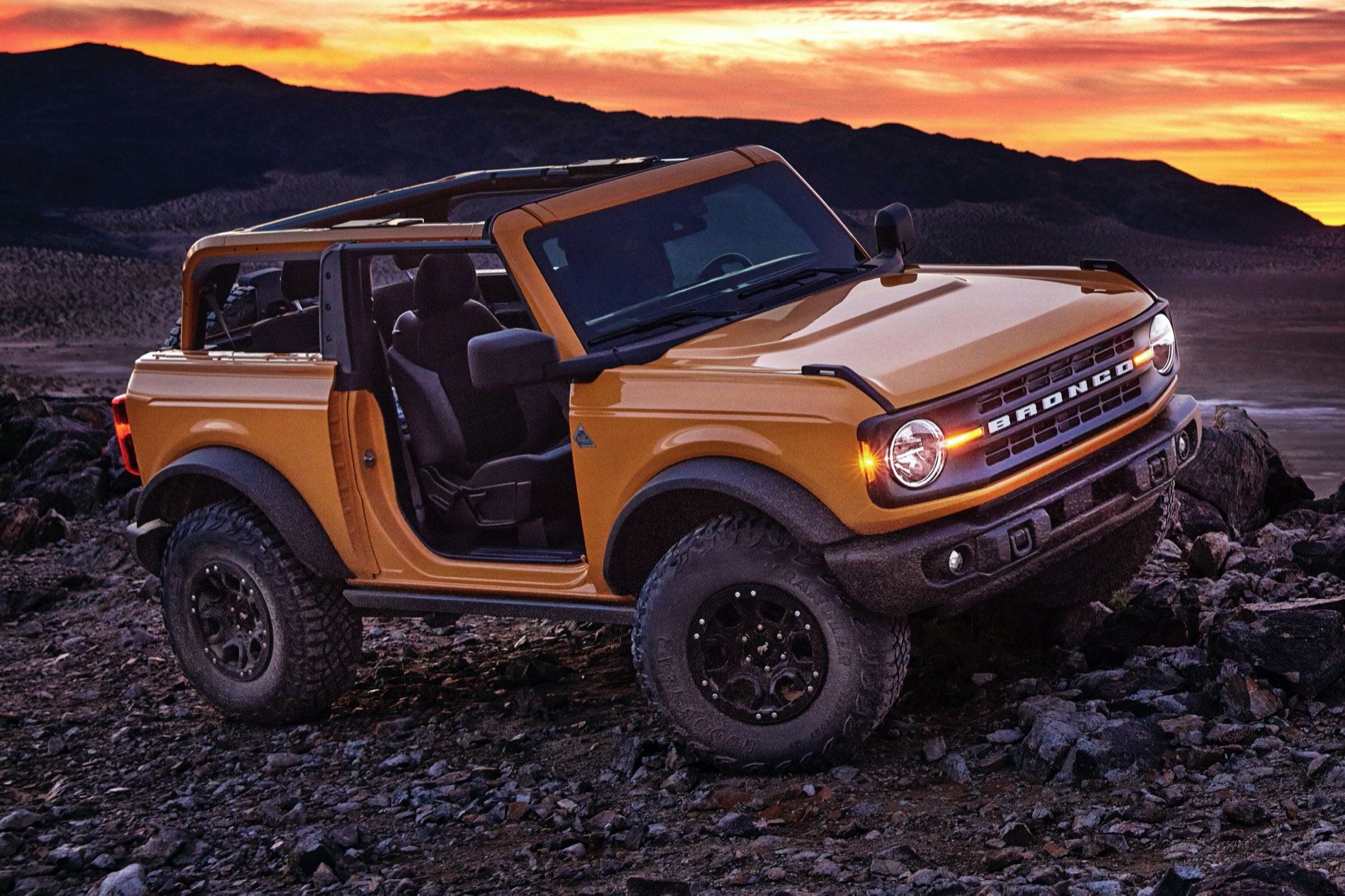 Aluminum panels:
Hood
Front Fenders
Rear Fenders
Doors
Tailgate
Steel panels:
Frame
Floor
Sport Tubes/Cage (ultra high-strength steel / Boron steel)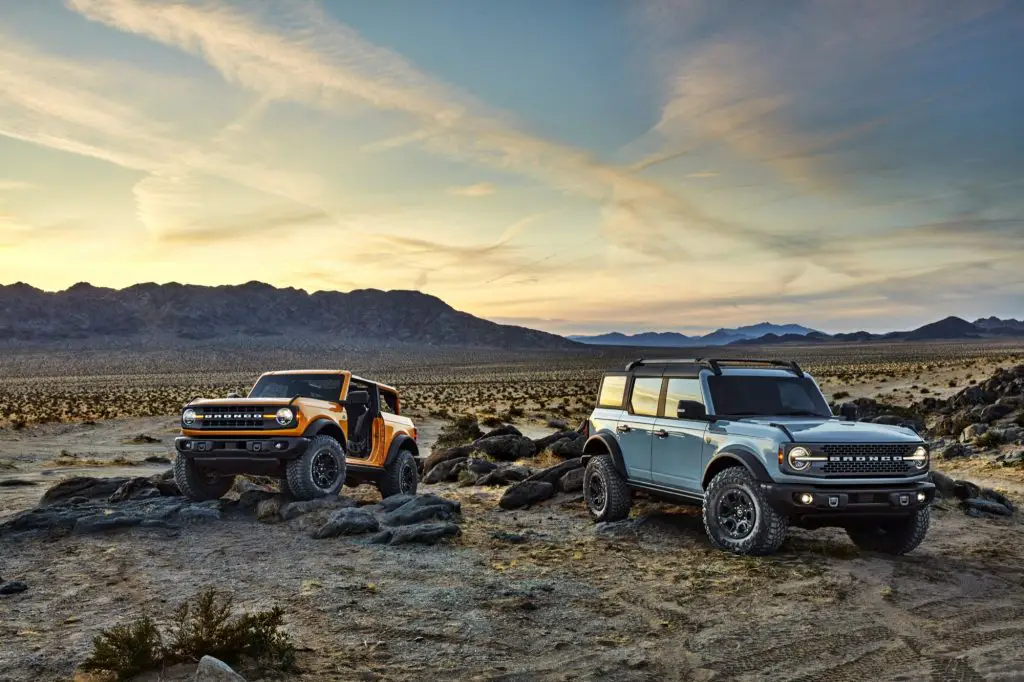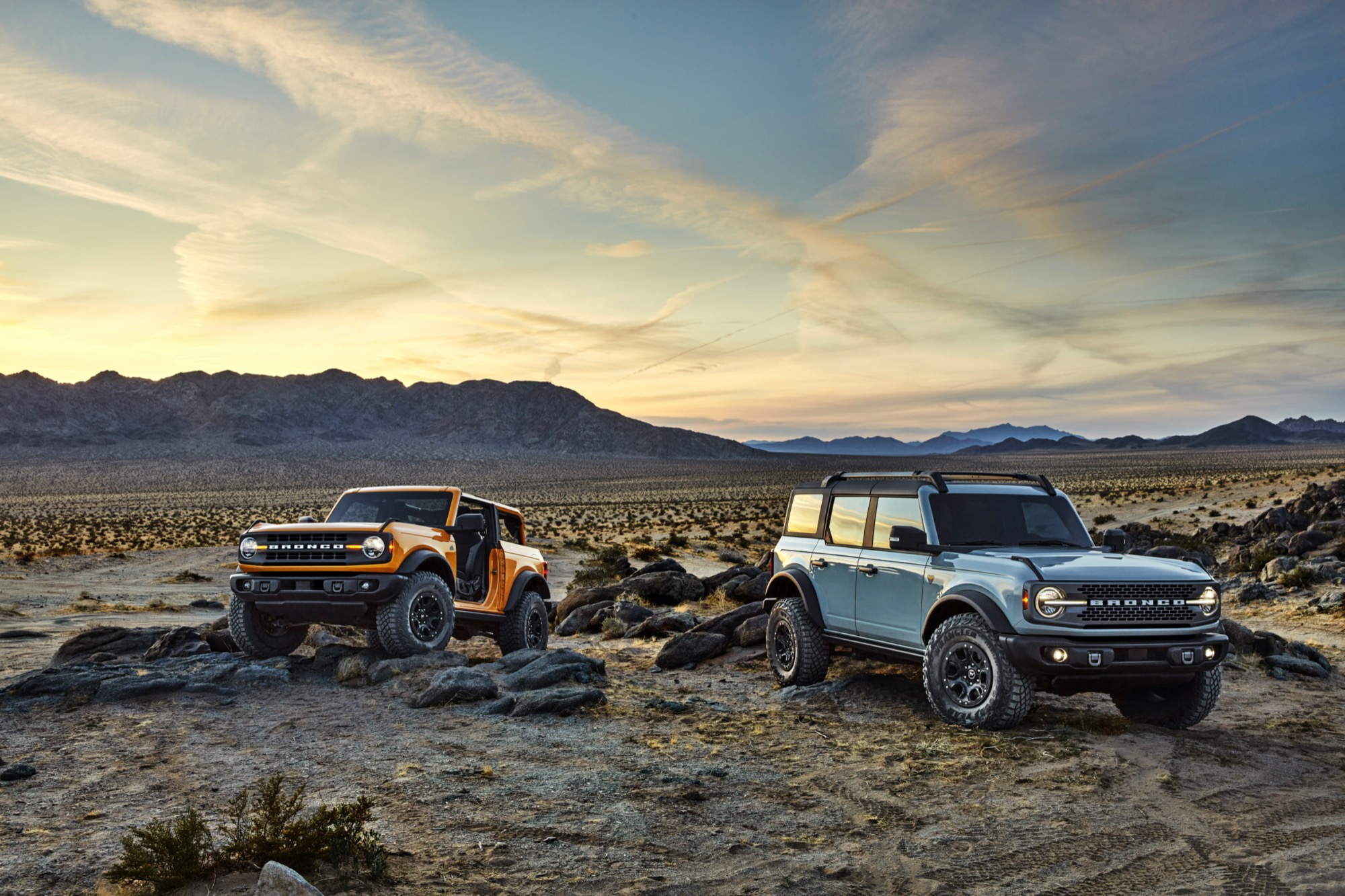 This use of materials makes a lot of sense, as the extensive presence of aluminum on the exterior helps save considerable weight. Exactly how many pounds the aluminum panels shave off the Bronco's curb weight is unknown, but it's likely significant. Plus, while aluminum is still corrosive, it is more corrosion-resistant than steel.
Meanwhile, the use of steel in key areas ensures that the structure of the Bronco will be able to hold up to the beating that the vehicle is designed to take off-road. And in the event that the SUV rolls over, the boron steel cage adds a necessary and welcome element of safety.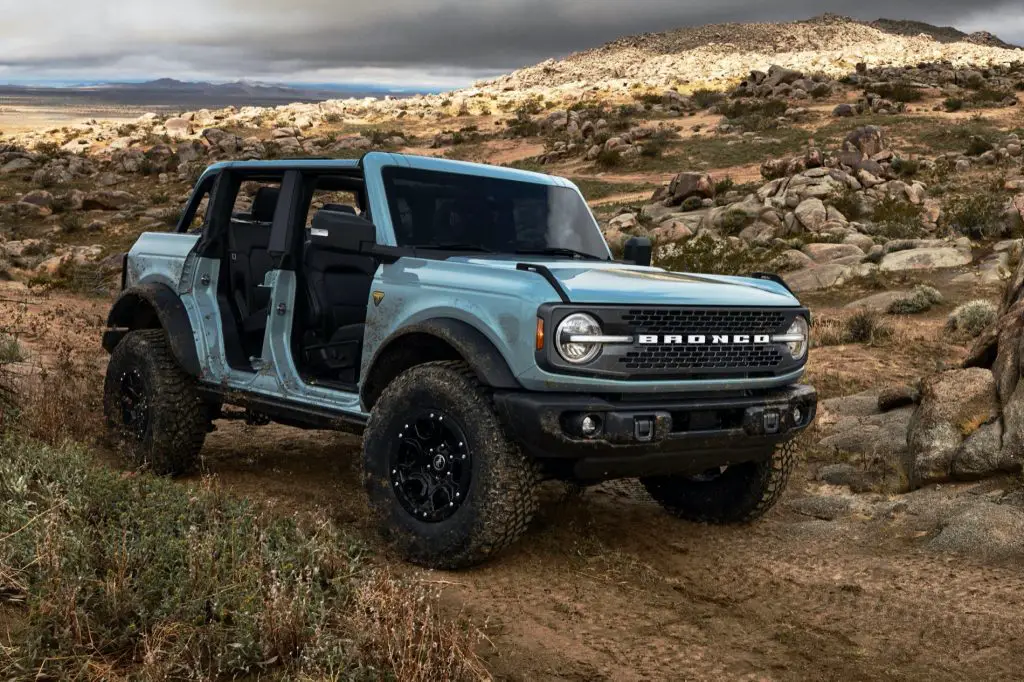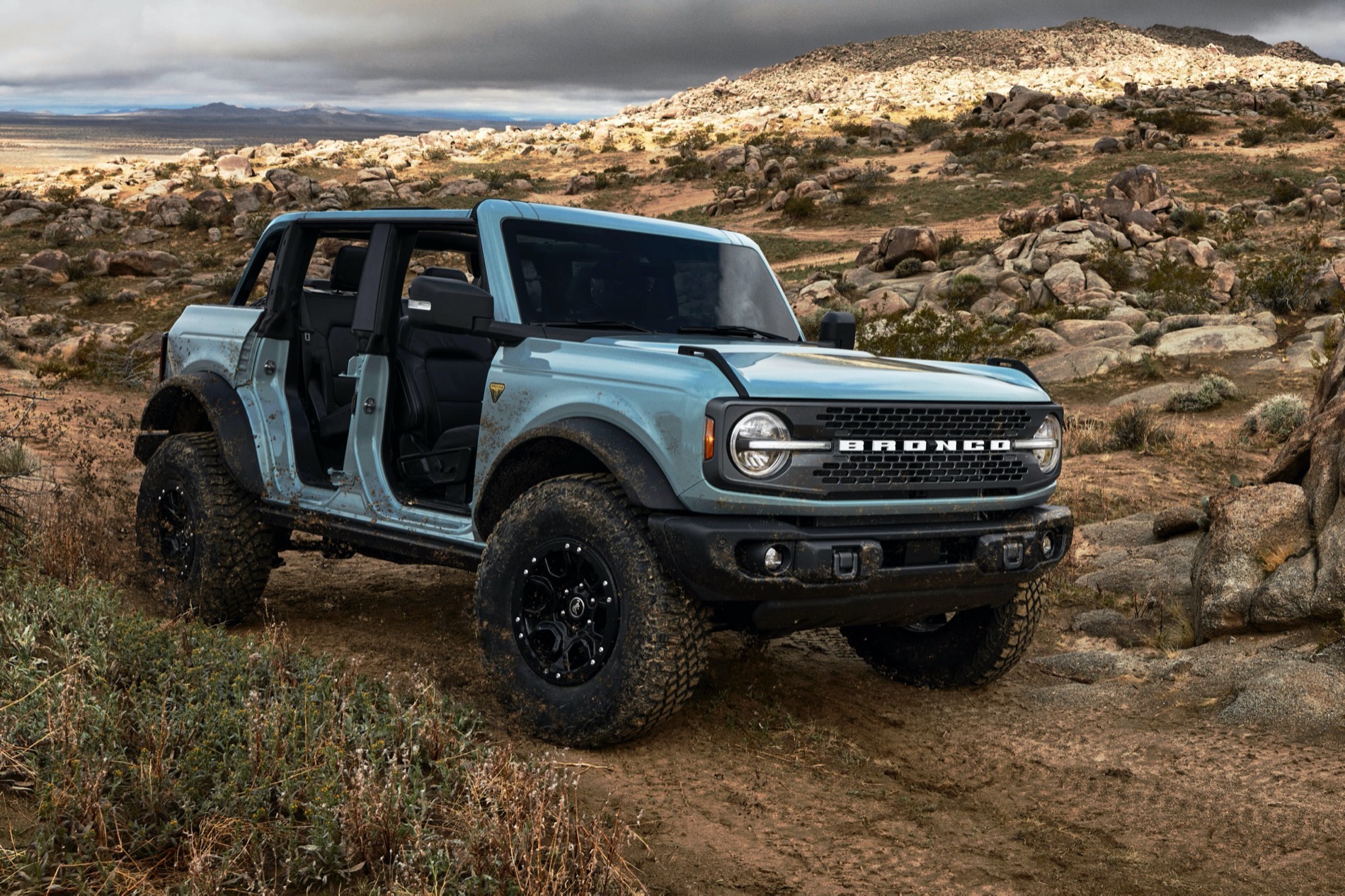 Overall, a targeted use of aluminum and steel on the all-new Bronco delivers a best of both worlds approach that Ford has been honing for several years now on its various other products.
We'll have much more on the new Bronco in the coming days and weeks, so be sure to subscribe to Ford Authority for more Ford Bronco news and around-the-clock Ford news coverage.