We've seen the 2021 Ford Bronco out testing at all sorts of famous off-road areas recently, including the Rubicon Trail and Mickey's Hot Tub at Hell's Revenge. But the sixth-generation Ford Bronco has also made several trips to Michigan's Silver Lake Sand Dunes, a popular outdoor recreation area just a few hours west of Ford's headquarters in Dearborn on Lake Michigan.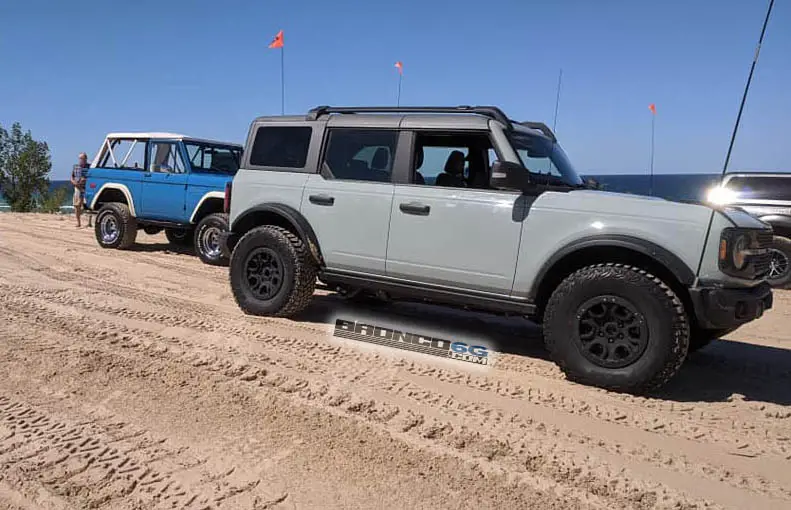 Now, the 2021 Ford Bronco has made yet another appearance at Silver Lake, and several fans were there to take shots of the multiple examples that showed up. First up, we can clearly see a Cactus Gray Badlands four-door model with a gray top, which looks pretty much production ready. It was joined by a Black Badlands four-door, along with another black four-door that was wearing camo on the hood and tailgate and strange makeshift bumpers.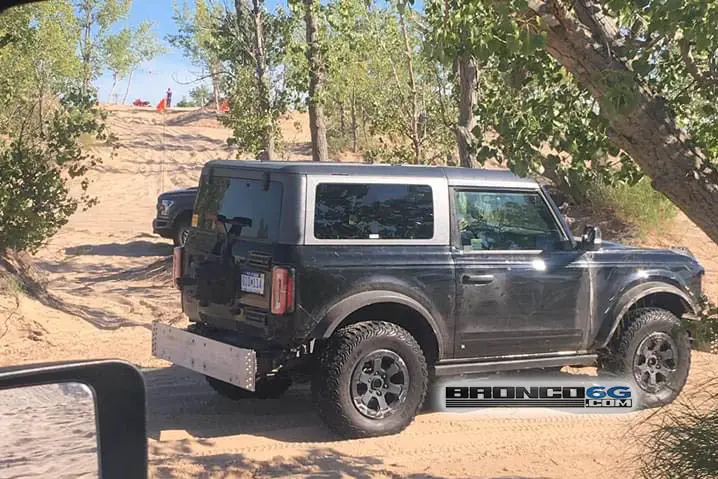 There were also a couple of two-door models present, one of which had a front push bar installed on its bumper, and another was fitted with the same "bumpers" as the four-door prototype. And if all of that wasn't enough for Bronco fans hanging out at the sand dunes, there was also a very nice blue first-gen Bronco on hand for nostalgic purposes.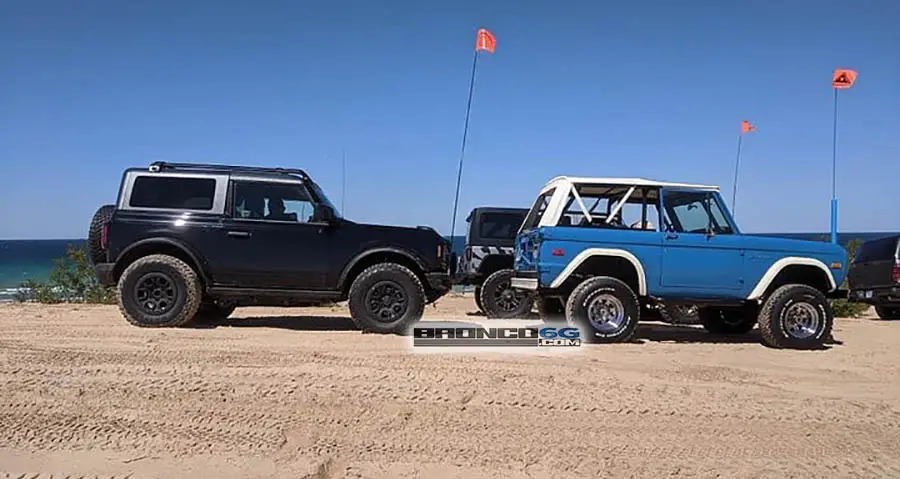 In total, those in attendance said they saw 5-6 different 2021 Broncos at the dunes. Funny enough, the Cactus Gray Badlands four-door also had a Sasquatch sticker on the rear window, a humorous nod to Ford's Sasquatch Package, which we recently received some pricing details on. That Bronco was also riding on Goodyear Wrangler tires, which aren't quite the same as what we'll see on the production version.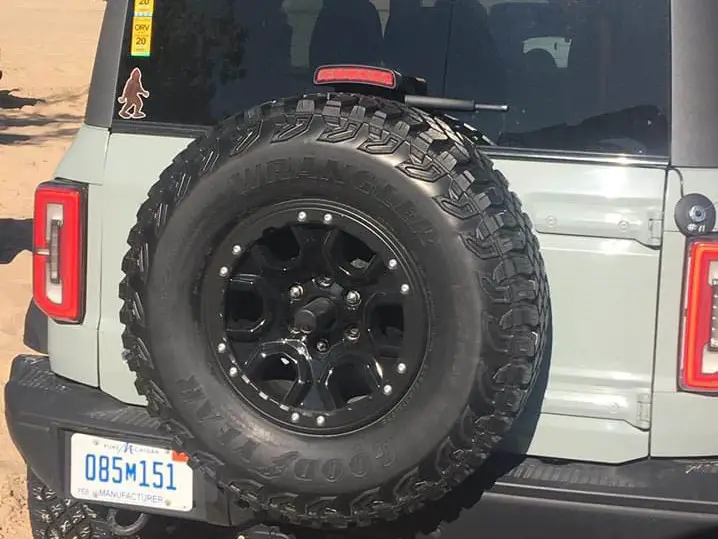 Ford has been busy testing the Bronco at many U.S. off-roading hot spots in recent weeks, and we don't expect that to change anytime soon. Aside from collecting valuable data, it's also attracting a ton of fanfare. And that's sure to increase reservations for the new model by at least a few over the next several months.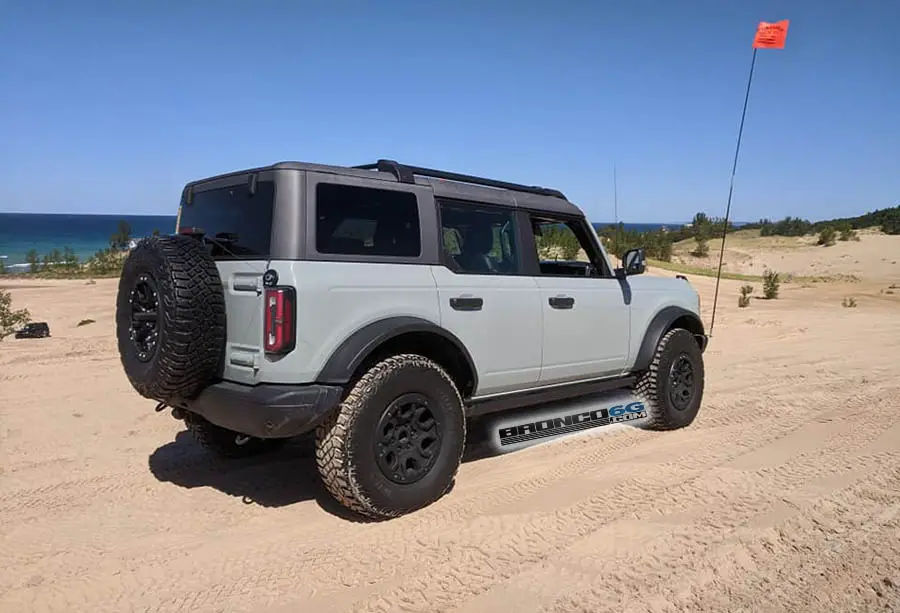 We'll have much more on the new Bronco soon, so be sure and subscribe to Ford Authority for more Ford Bronco news and continuous Ford news coverage.