It's no secret that the 2021 Ram TRX was created specifically to take the off-road focused full-size pickup crown from the Ford F-150 Raptor. After all, the automaker essentially admitted as much when it revealed the long-awaited pickup last month. As it turns out, these jabs are going past the point of talk as well, as a very humorous Easter egg has been spied under the hood of the new Ram TRX that clearly pokes fun at the Raptor.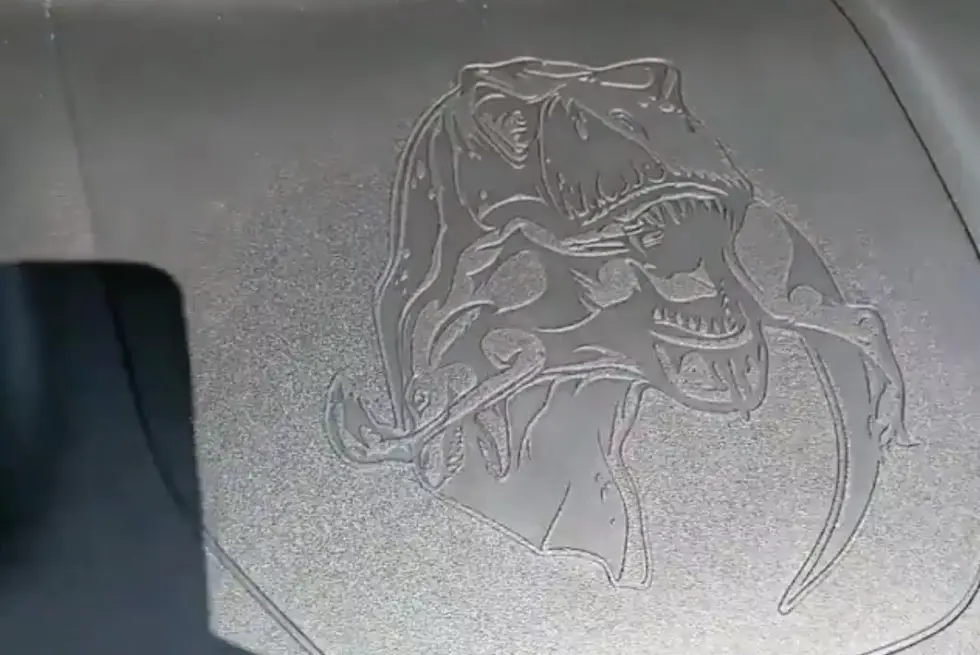 Lift up the airbox cover, as one person does in this video, and there's an engraving of a Tyrannosaurus Rex (get it – TRX?) with a Raptor in its mouth – at least one of the dinosaur variety. There's certainly nothing subtle about this imagery, and it's quite clear that Fiat Chrysler is confident it has a Raptor killer on its hands with the new 2021 Ram TRX.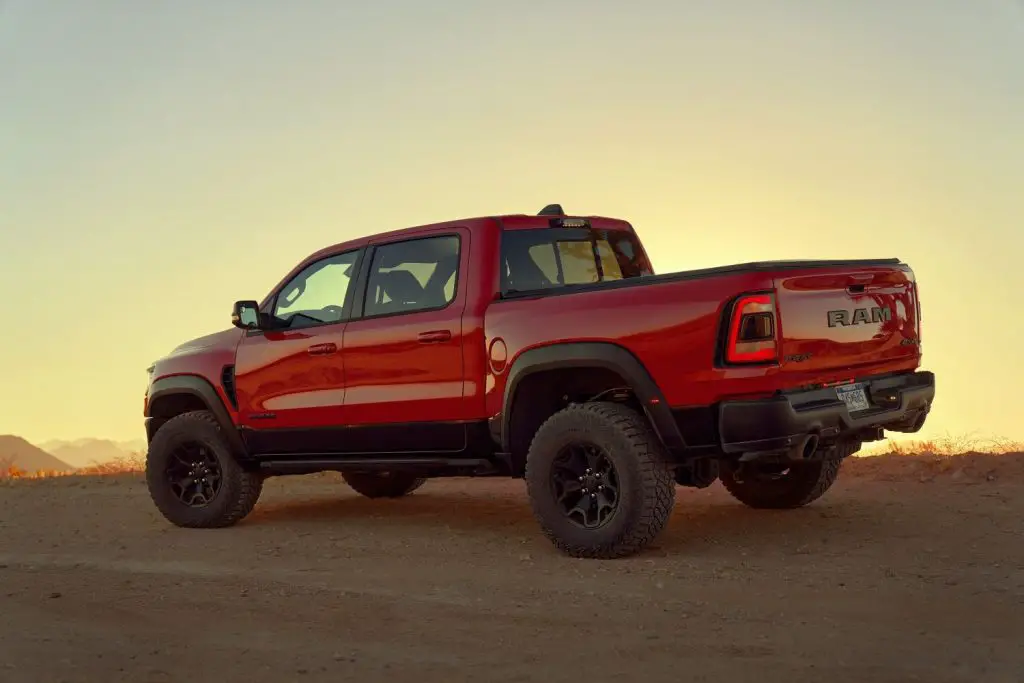 For now, at least, it sure seems that way. The 2021 TRX will be powered by FCA's supercharged 6.2L Hemi V8 producing 702 horsepower and 650 pound-feet of torque. That's considerably more than the 450 horsepower and 510 pound-feet of torque the current Raptor's 3.5L EcoBoost V6 provides. FCA says the TRX will do 0-60 in 4.5 seconds and the quarter-mile in 12.9, which is quicker than the Raptor's 5.5 second 0-60 romp and 13.8 second quarter.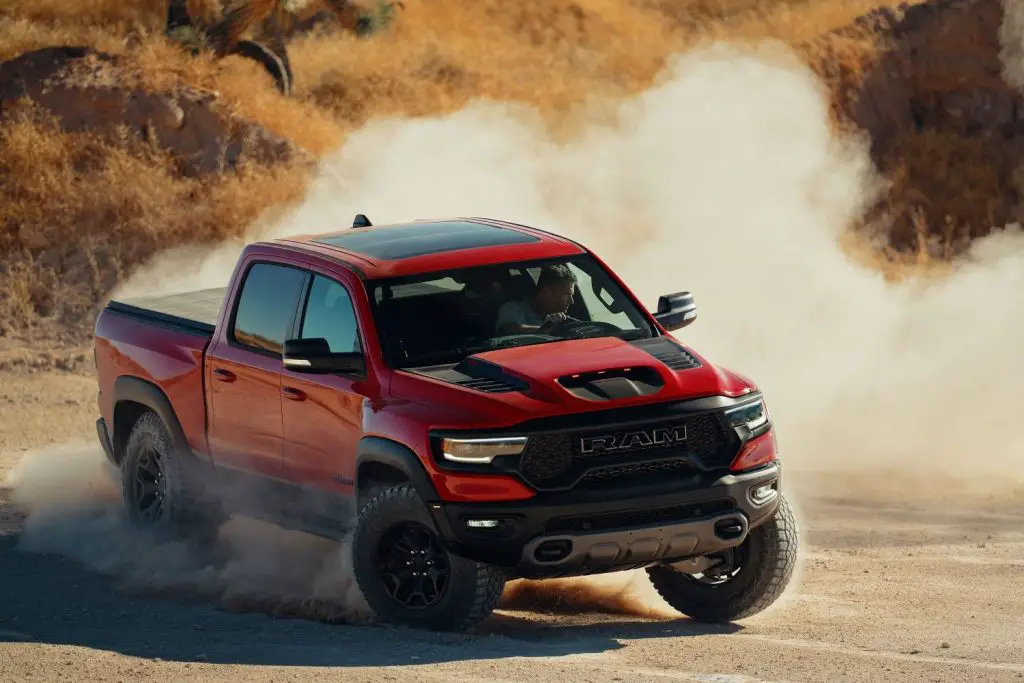 However, Ram may soon find itself regretting this early declaration of victory. As Ford Authority exclusively reported last month, the next-gen F-150 Raptor will be getting Ford's supercharged 5.2L Predator V8 as an option, which will produce between 725 and 750 horsepower in the pickup.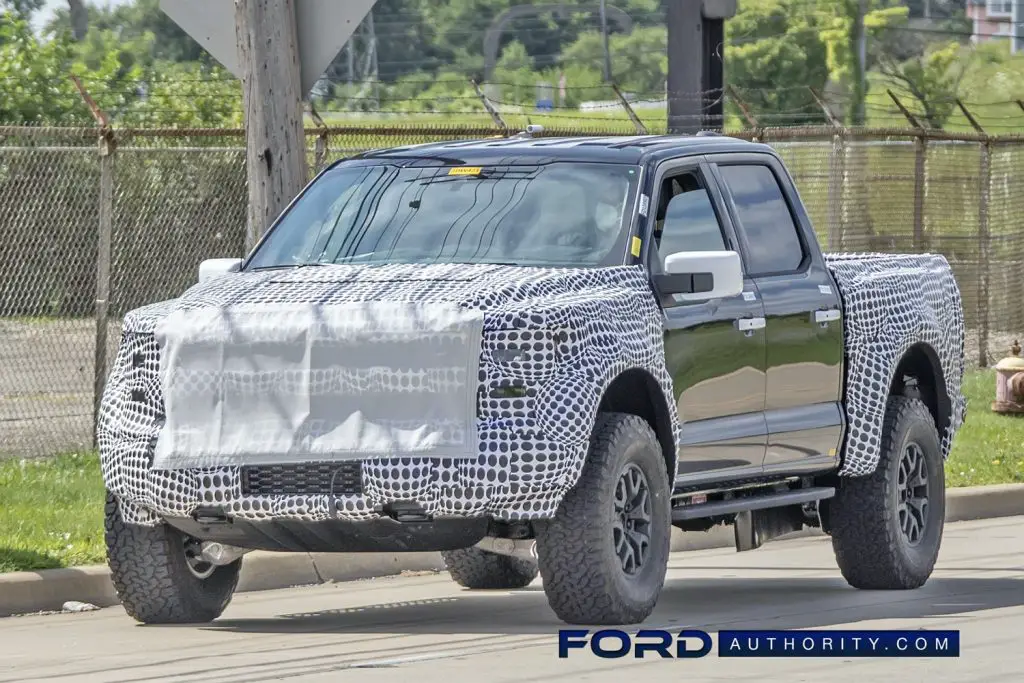 That should be enough for the F-150 Raptor to reclaim its performance crown from the TRX in record time, depending on when it launches. It's currently unclear whether the all-new, third-generation Ford F-150 Raptor will come to market for the 2021 or 2022 model years. It's possible that the vehicle will actually launch toward the end of the 2021 model year, but with very limited availability.
Perhaps when it does arrive packing some serious supercharged heat, we'll see some sort of Easter egg depicting a Raptor or Predator feasting on an overzealous T-Rex? Or, even better, maybe a recreation of the TRX prototype that broke down and had to be trailered back to FCA headquarters?
We'll have more on the next-gen Raptor as soon as it's available, so be sure and subscribe to Ford Authority for the latest Ford F-Series news, Ford F-150 news, F-150 Ford Raptor news, and continuous Ford news coverage.