We've known that the all-electric 2021 Volkswagen ID.4 was coming for some time now, and the new compact crossover actually entered production nearly a month ago. But VW officially revealed the ID.4 today, providing plenty of information about the forthcoming EV, which will share its MEB all-electric vehicle platform with an upcoming model from Ford to be sold in Europe as part of the automakers' historic partnership agreement.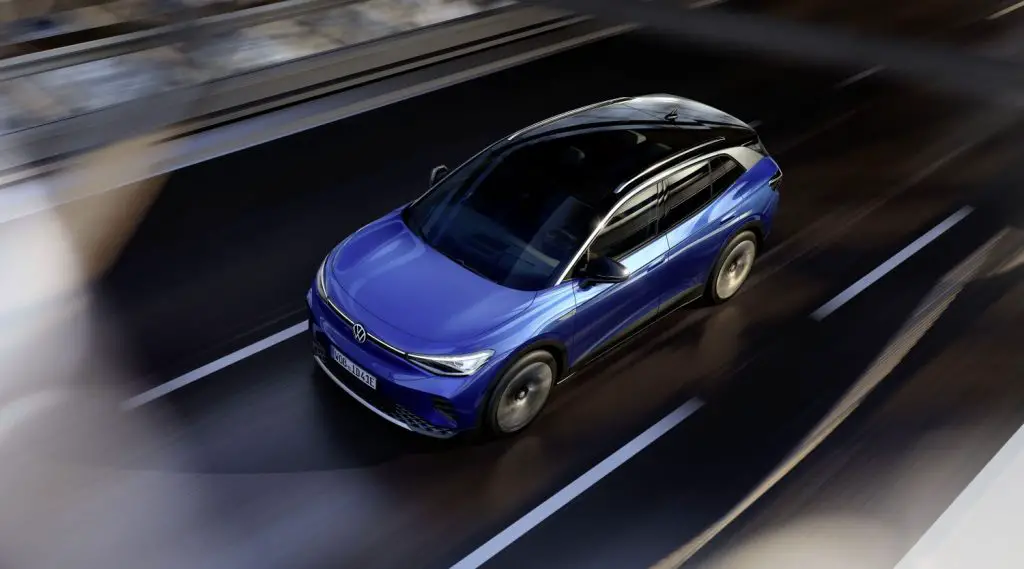 The 2021 Volkswagen ID.4, on the other hand, will become the brand's first long-range EV to be sold in the U.S. The ID.4 is powered by a rear-mounted AC permanent-magnet synchronous motor with 201 horsepower and 228 pound-feet of torque, which draws power from an 82 kWh battery.
Volkswagen estimates that the ID.4 82 kWh RWD 1st Edition models will have a range of 250 miles with a full charge on the EPA cycle. An all-wheel-drive variant with 302 horsepower will follow later in 2021.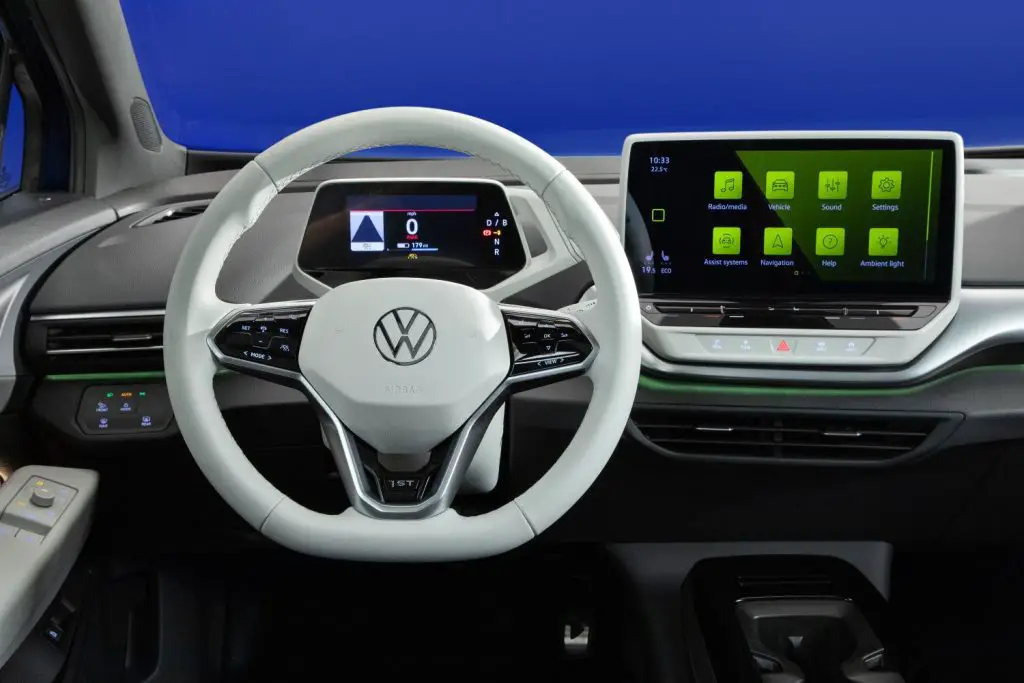 The ID.4 also comes with three years of fast charging with Electrify America at no additional cost. The crossover can be charged with both alternating current (AC) and direct current (DC) fast-charging capability.
The 11 kW onboard charger allows the ID.4 to add 33 miles of charge in about one hour, and charges to 100 percent in around seven and a half hours at a home or public Level 2 charger. At a DC fast-charging station, with 125 kW charging, the ID.4 can go from five to 80 percent charged in about 38 minutes.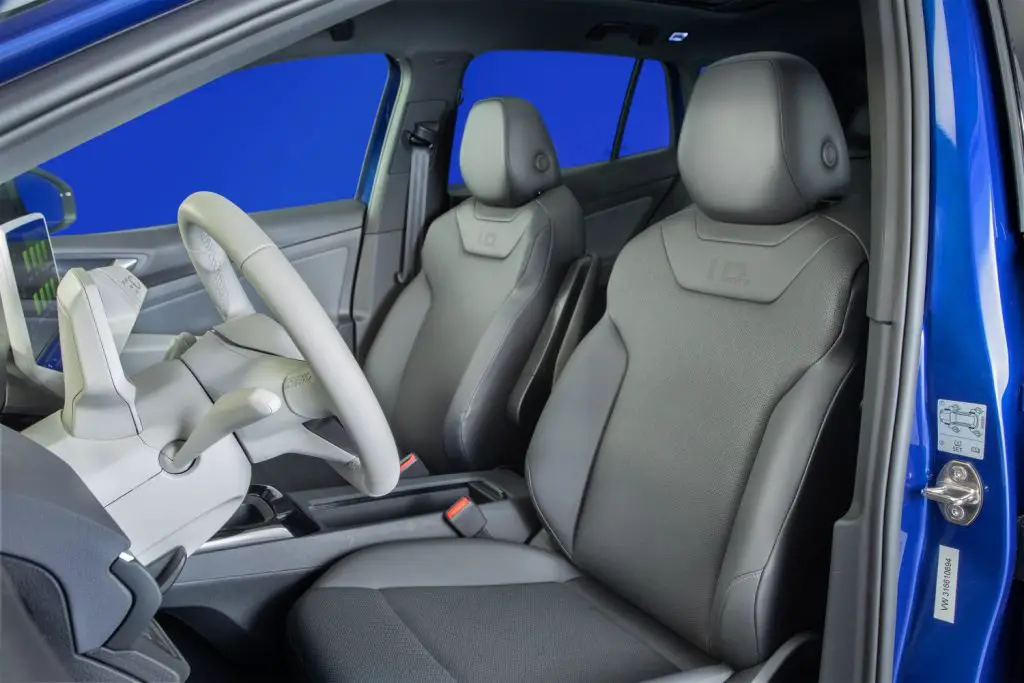 The ID.4 sits squarely in the middle of the compact SUV segment, size-wise. It is 4.6 inches shorter than the Volkswagen Tiguan, at 180.5 inches, with a 0.9 inch shorter wheelbase at 108.9 inches. It is 1.9 inches lower than Tiguan at 64.4 inches high for the rear-wheel drive model, and 0.5 inches wider, at 72.9 inches.
Passenger volume is similar to the Tiguan despite the overall smaller footprint, with 99.9 cubic feet total. Legroom is a comfortable 41.1 inches for front passengers and 37.6 inches in the rear seat. Cargo volume is 30.3 cubic feet behind the second row, and 64.2 cubic feet with the seats folded.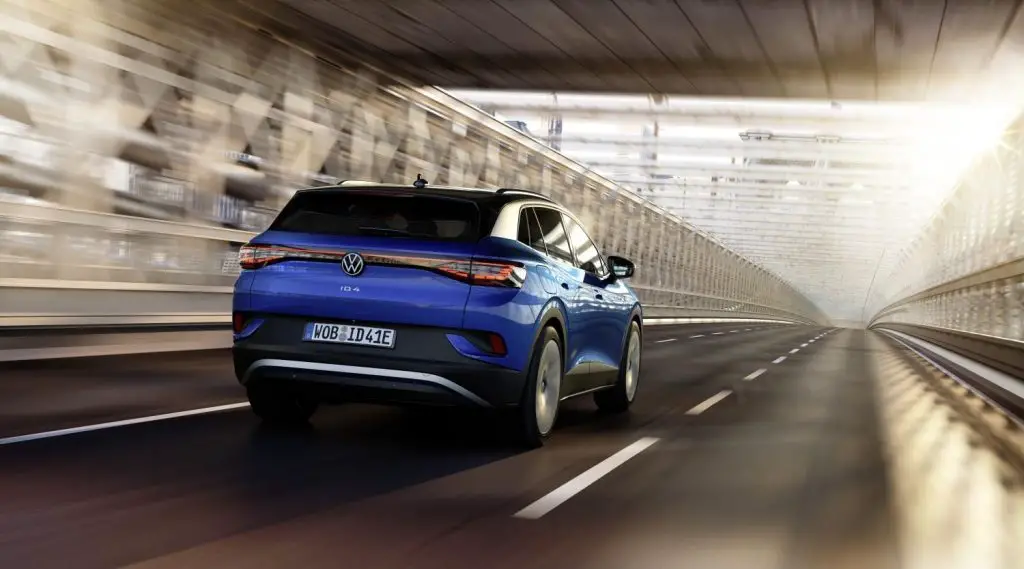 Pricing for the ID.4 starts at $39,995, for the rear-wheel-drive ID.4 Pro, which will be available in Q1 of 2021. Starting later in 2021, the ID.4 AWD Pro will launch with a starting MSRP of $43,695. The ID.4 launches with a limited-run ID.4 1st Edition, which begins at $43,995. Reservations for the new EV crossover open today.
We'll have more on the ID.4 and its future European Ford variant soon, so be sure and subscribe to Ford Authority for the latest Ford business news and 24/7 Ford news coverage.