Trends come and go in the world of cars and trucks, but some tend to stick around and become permanent. The popularity of turbochargers is likely to persist indefinitely, especially since many modern performance vehicles come from the factory equipped with one or two snails already. And while we aren't sure exactly what sort of V8 lies under the hood of this classic twin-turbo Ford Mustang rendered by artist Kalim Oozeear, we are certainly digging the way it looks.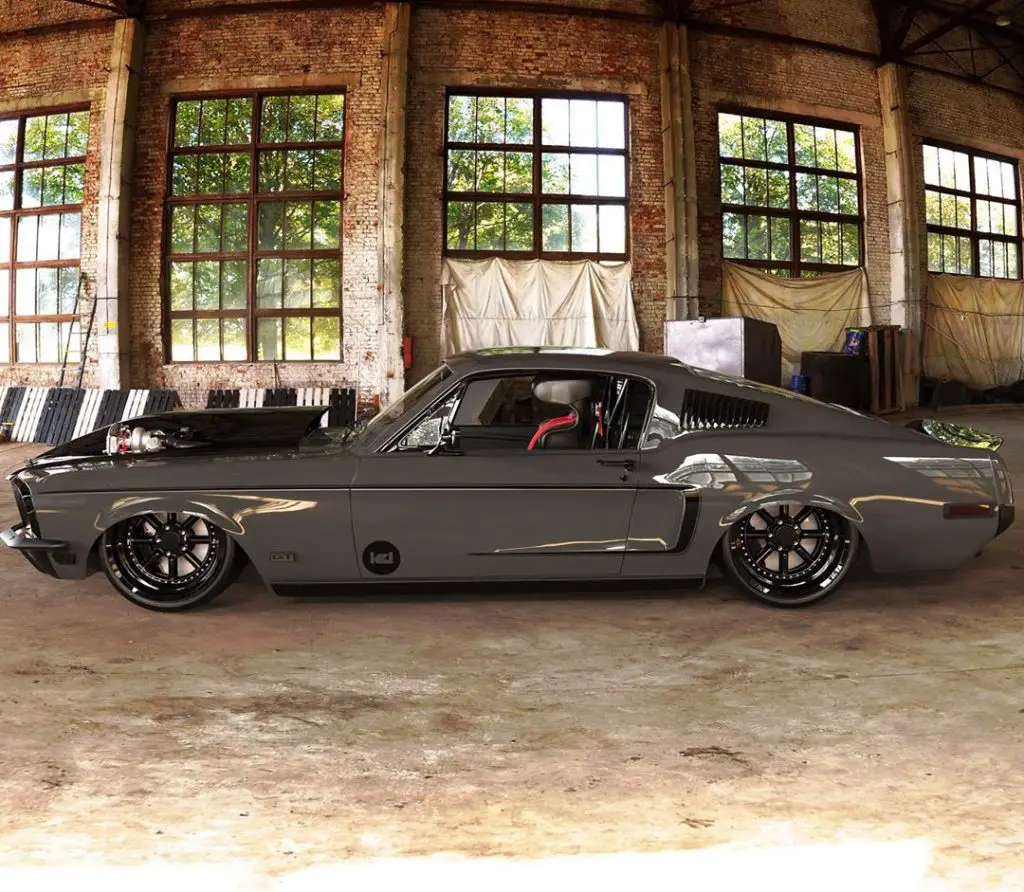 Judging by Oozeear's body of work, it would appear that he has a bit of a fascination with slammed, turbo'd vehicles. After all, he's rendered a lot of them, in mighty fine quality, we might add. But this twin-turbo Ford Mustang snagged our attention for a variety of reasons, not the least of which are those hair dryers protruding from each side of its large cowl hood.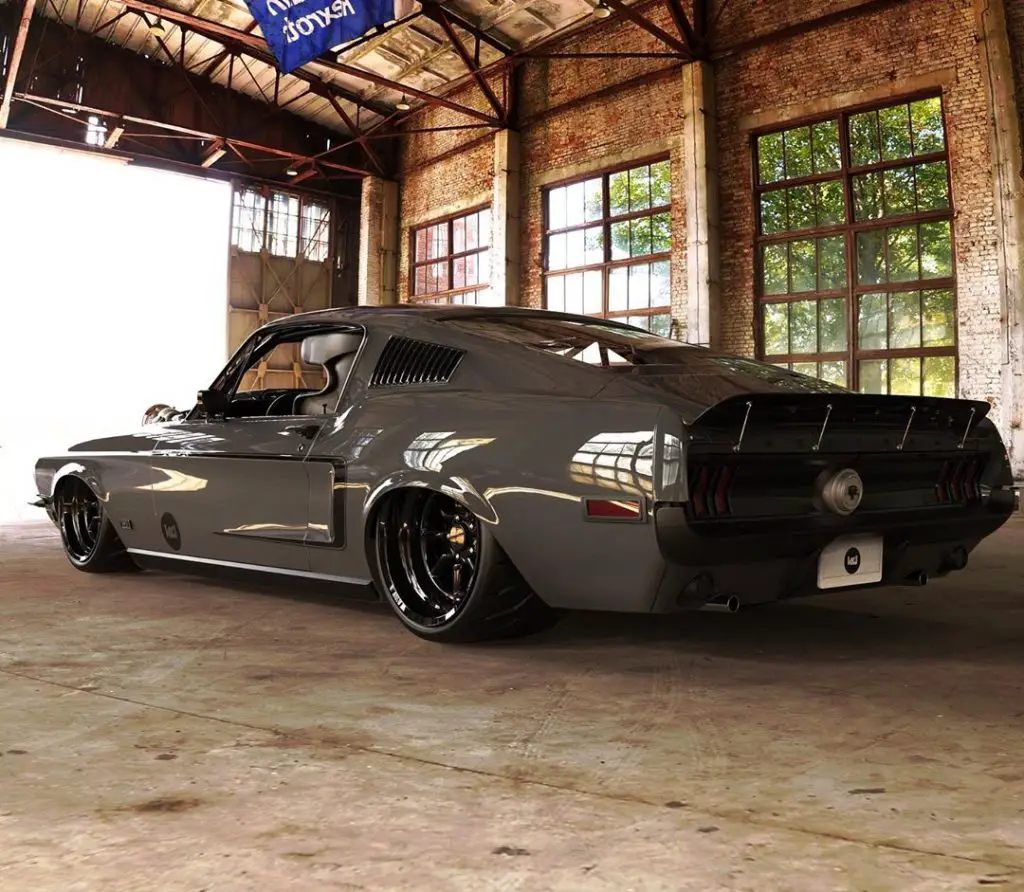 The paint scheme of this classic Ford Mustang is also quite attractive, with a modern non-metallic grey contrasted by a variety of black accents, including the entire face of the car – grille, bumper, and everything else included. It's also sitting directly on the ground, with large black wheels tucked up inside the fender wells.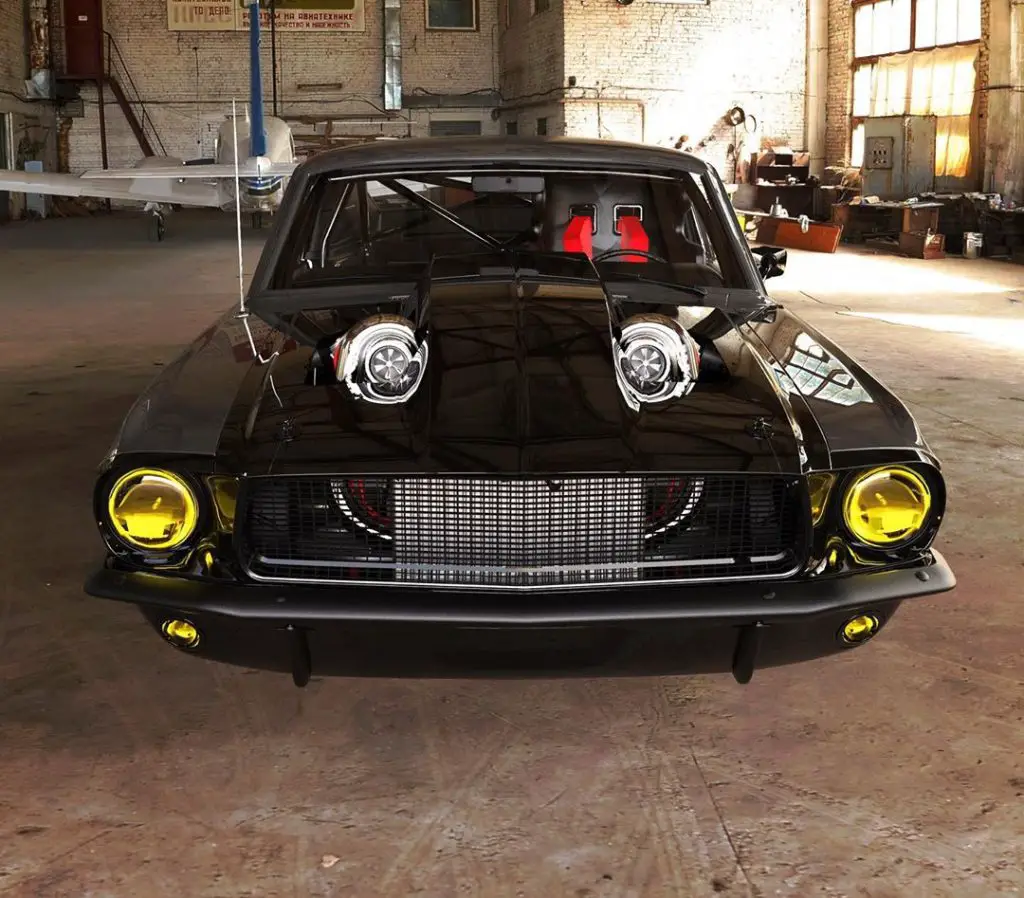 The modern race car theme continues out back, where a rear spoiler is supported by a series of prop rods, along with some admittedly tiny-looking exhaust pipes. We get only a peek at the interior from the outside, but we can spot a full roll cage and a single racing bucket seat with a harness, so it's pretty clear what the intentions of this Mustang really are.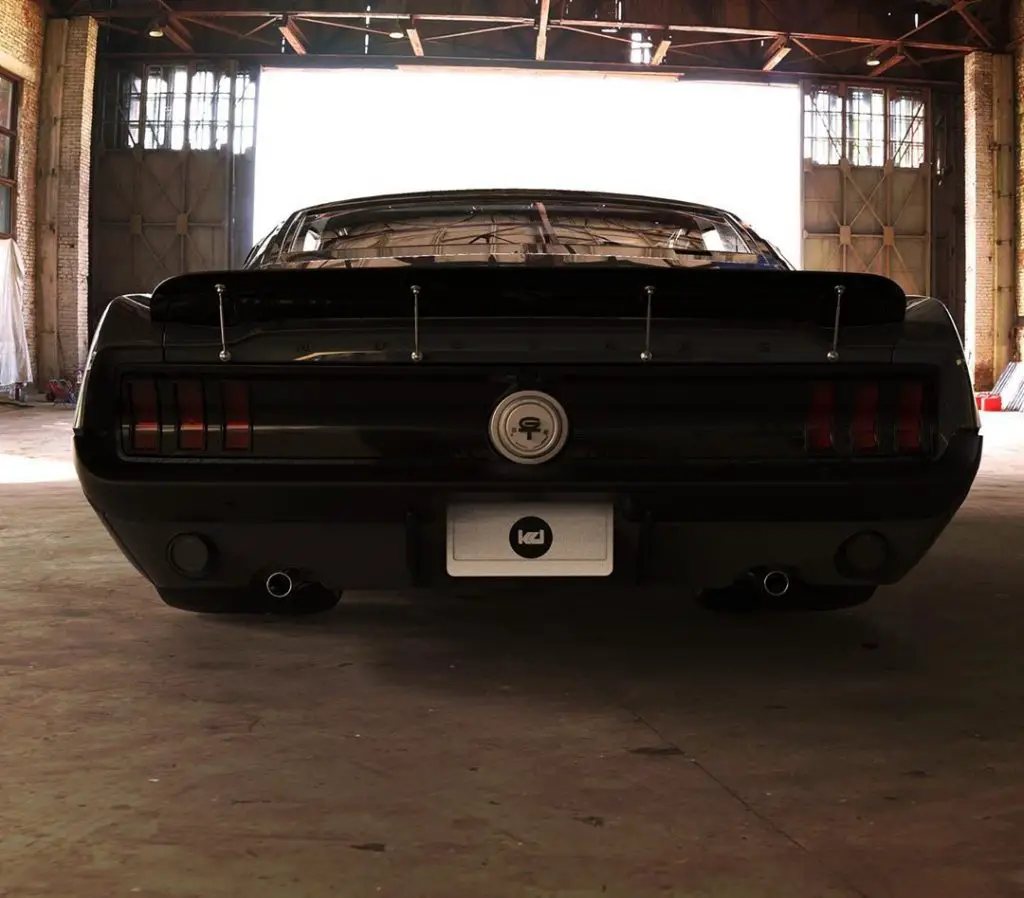 With what we presume would be an air suspension underneath the car, the old Mustang would certainly be reasonable to drive in a variety of locales, however. And we can picture it doing just that, looking awesome no matter where it goes. But alas, these are just renderings, so our dreams will remain just that for now.
We'll have more cool renderings to share soon, so be sure to subscribe to Ford Authority for more Ford Mustang news and non-stop Ford news coverage.