Sometimes, we see a crash with such devastation that we have a hard time believing no one got hurt. But in this day and age, thanks to incredible advancements in safety technology, it's happening more and more. Still, we wouldn't expect something like the compact Ford Aspire to protect its occupants from a head-on crash with a truck. And yet, here we are.
Car Blog India recently posted a couple of pictures of this carnage, which shows a Ford Aspire with its entire front end completely submerged underneath a commercial truck. And yet, according to the site, the passengers in the car walked away unscathed. Perhaps this shouldn't come as a major surprise given the car's four-star safety rating, but it still seems impressive.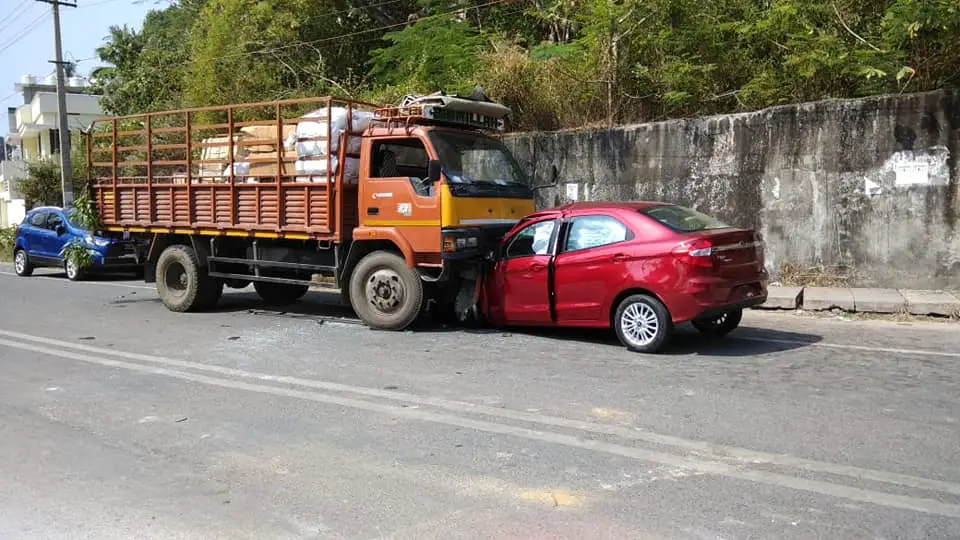 The Aspire is the sedan version of the Ford Figo hatchback, which has been on sale in India since 2015. And it goes without saying that it's, well, quite small. But clearly, it's also rather tough, as this accident reportedly happened at high speed. The Aspire driver seems to have wound up on the wrong side of the road, so the crash is on them, however.
This entire front end of the Aspire was subsequently smashed as it rolled directly under the high-riding truck, including the front bumper, hood, and fenders. The chassis is also likely bent up, and we imagine the engine bay won't look too good, either. But it appears that the crumple zone and airbags did their job, because the cabin is completely intact.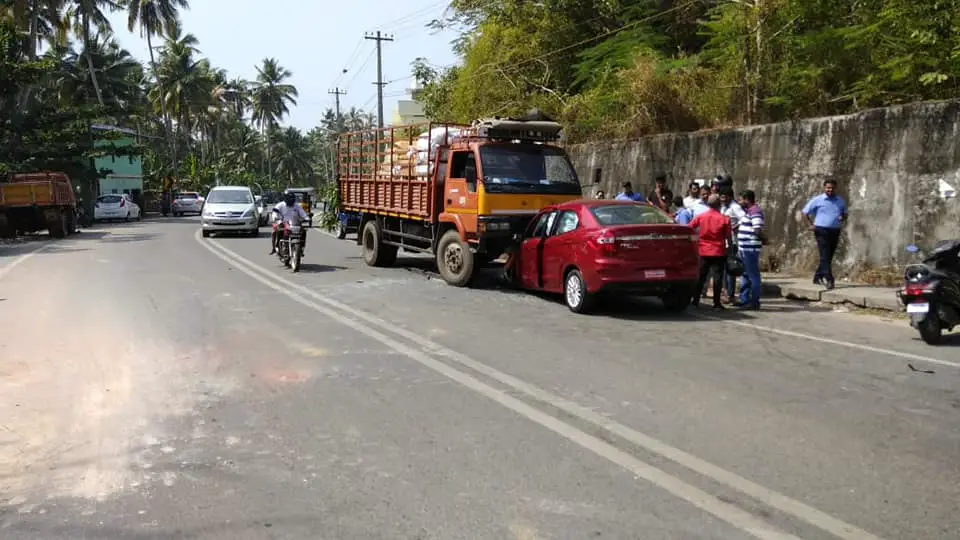 This crash is just another example of why modern cars are safer than ever, but also a reminder of why small cars and big trucks sharing the roadway can make for a dangerous situation. And as we reported back in June, that's a combination that's causing a lot of problems in recent years.
We'll have more crazy crashes like this to share soon, so be sure and subscribe to Ford Authority for non-stop Ford news coverage.