It goes without saying that not just anyone can rock up to a dealership and buy a new Ford GT. For starters, The Blue Oval's special supercar starts out at a cool half-million dollars, a sum one only gets to pay if they manage to get approved to buy one after filling out Ford's lengthy application. But for those lucky enough to jump through all these proverbial hoops, there are also some pretty cool perks that come along with the buying process.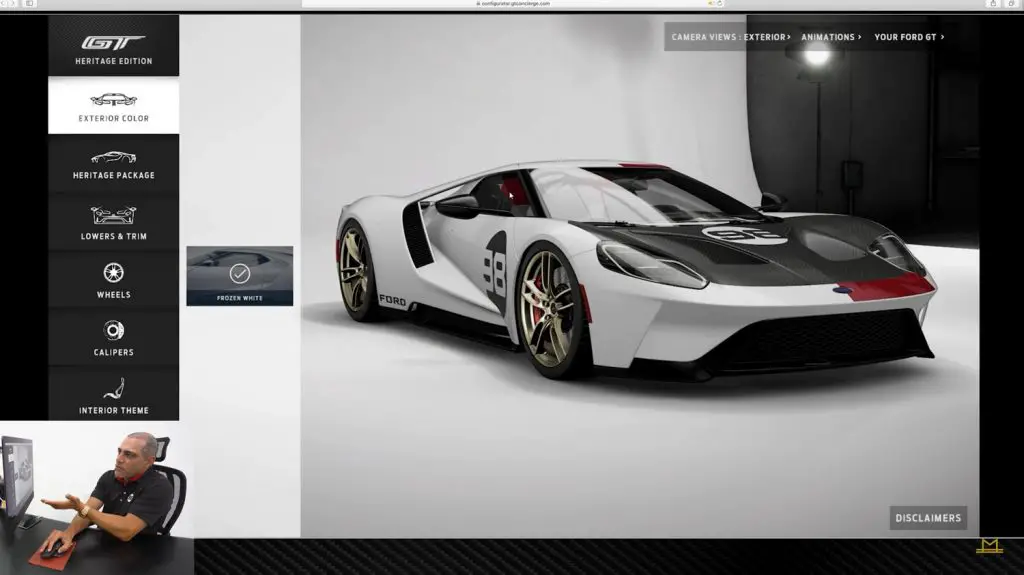 That apparently includes access to an exclusive Ford GT configurator that's not available to the public. This configurator is different than the one any of us common folks can access online, which doesn't go into the extreme depth that the customer-specific site does. That much is clearly on display in the video below, which shows a Ford GT buyer spec'ing out his new Heritage Edition.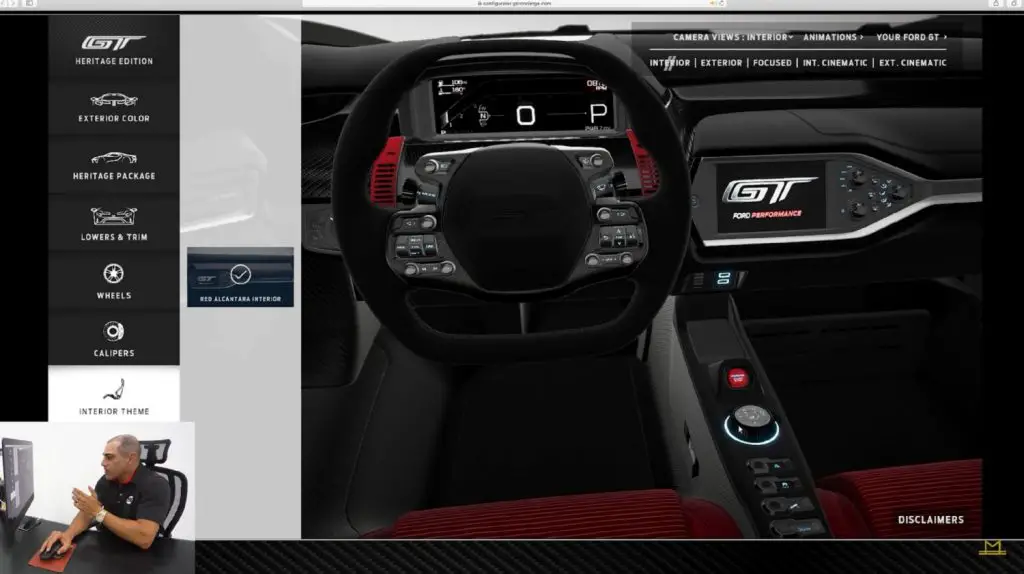 For the most part, the configurator looks a lot like the one anybody can use, but the graphics are of much greater quality. Buyers can also scope out every inch of their creation thanks to a 360 degree view, as well as a cinematic view that circles around the car in rather dramatic fashion.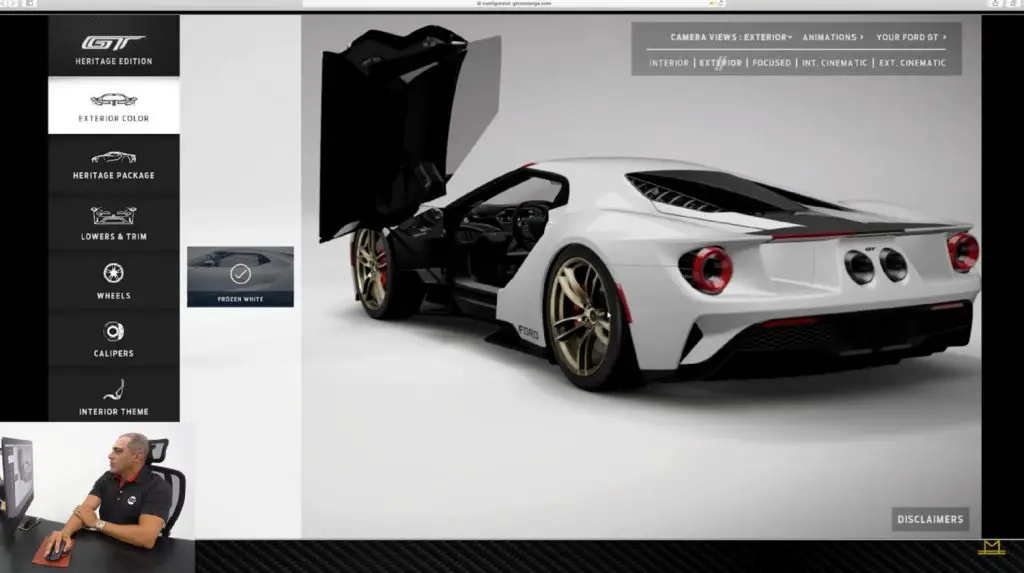 Unfortunately, we don't get to see all of the options available on the regular Ford GT in the video, because the Heritage Edition only comes with one that we can see – a choice between two different wheel designs. Meanwhile, the 2021 Ford GT is available with a few new features courtesy of the Studio Collection, which sports an all-new graphics package with customizable colors.
The 2021 Heritage Edition is rather special, however, because it pays homage to the 1966 Daytona 24 Hour Continental where Ford secured its first-ever 24 hour endurance win, a moment that was also captured in the smash hit film Ford v Ferrari.
We'll have more on the GT and its new variants soon, so be sure to subscribe to Ford Authority for more Ford GT News and around-the-clock Ford news coverage.