These days, when we talk about the Ford Maverick, we're typically referring to the forthcoming compact pickup. But lest we forget, the original Maverick was a compact car produced back in the 1970s. That rear-wheel-drive, lightweight platform became quite popular among drag racers and rather formidable on the track. But when this Ford Maverick drag racer lined up to take on the tarmac at Sacramento Raceway Park recently, it ended in the most embarrassing way possible.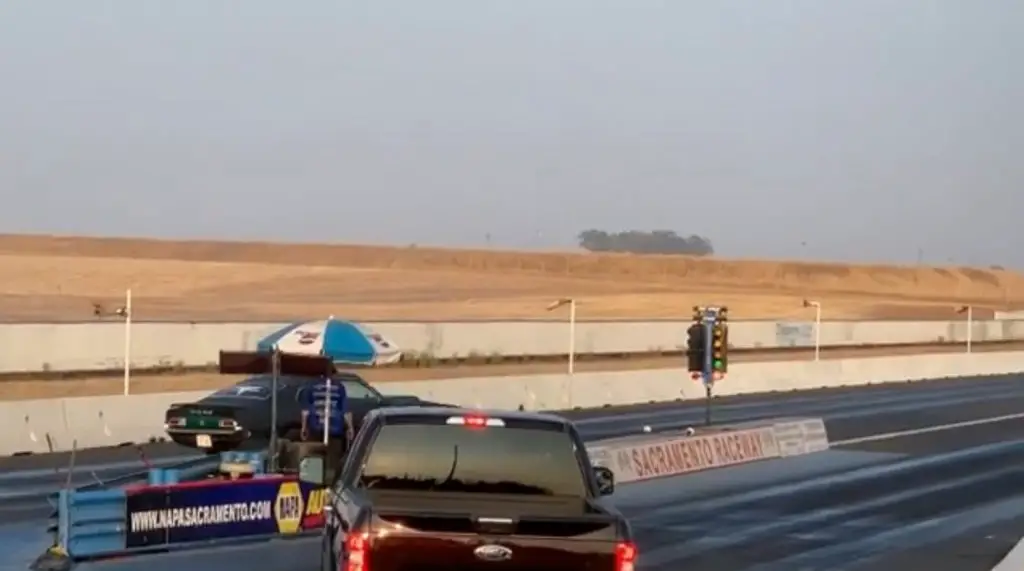 As soon as the Maverick driver takes off, his car pulls hard to the right, goes over the divider, and smashes into the poor Christmas tree, knocking it down to the ground. It doesn't appear that the Ford Maverick drag racer lost traction, which is typically the case with crashes at the strip. Rather, we're betting that some sort of suspension component broke, and that led to this rather gnarly result.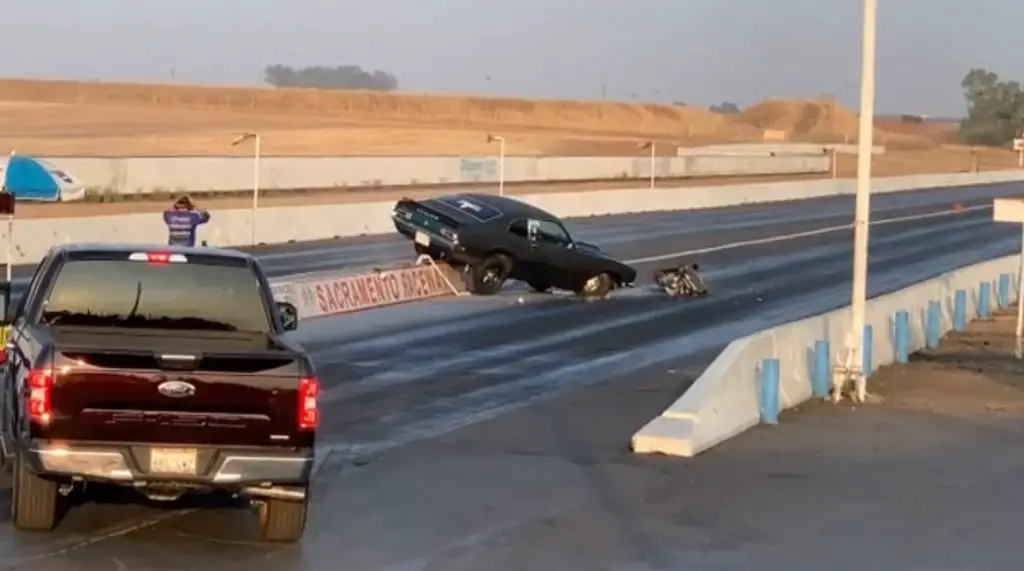 Amazingly enough, the track employee who's mere feet behind this crash doesn't even appear phased by it. He simply walks over, at a leisurely pace, with his hands on his head like a disappointed father. Meanwhile, the Maverick is just resting, tail up, on the wall. We can't see the driver, but we imagine that he or she was more than a little embarrassed by the whole thing.
View this post on Instagram
After the handful of bystanders realize what happened, they all walk over to check on the driver, who we presume is just fine. After all, at least this was a low speed crash with little damage, other than the obviously smashed tree. And thankfully, it seems like the Maverick can be fixed, even if its driver's ego may have taken a hit.
We'll have more wild crash videos like this to share soon, so be sure and subscribe to Ford Authority for the latest Ford Maverick news and ongoing Ford news coverage.