For quite some time, mid-engine layouts have been mostly reserved for exotic cars. Sure, there have been a few less expensive and more easily obtained mid-engine vehicles, including the Toyota MR2 and Pontiac Fiero, to name a couple. Ford has experimented with the idea a few times over the years as well, even creating a mid-engine Ford Mustang concept that was eventually dubbed the Mach 2. However, perhaps none came close to production than the Ford Maya concept.
The Ford Maya concept was designed and built by the Italian design and engineering company, Italdesign, for Ford Motor Company. But it wasn't just some one-off, non-running, dream machine – a total of three were produced between 1984 and 1985. Ford also intended to actually put the Maya into production, so the concept was built to be a fully functional, running and driving car.
The Maya concept was created to gauge public interest in a two-door, two-seater Ford sports car for the U.S. market, but the automaker knew from the beginning that it would be a rather niche product. FoMoCo intended to produce 50 Mayas per day, with a targeted annual production volume of 12,000 vehicles.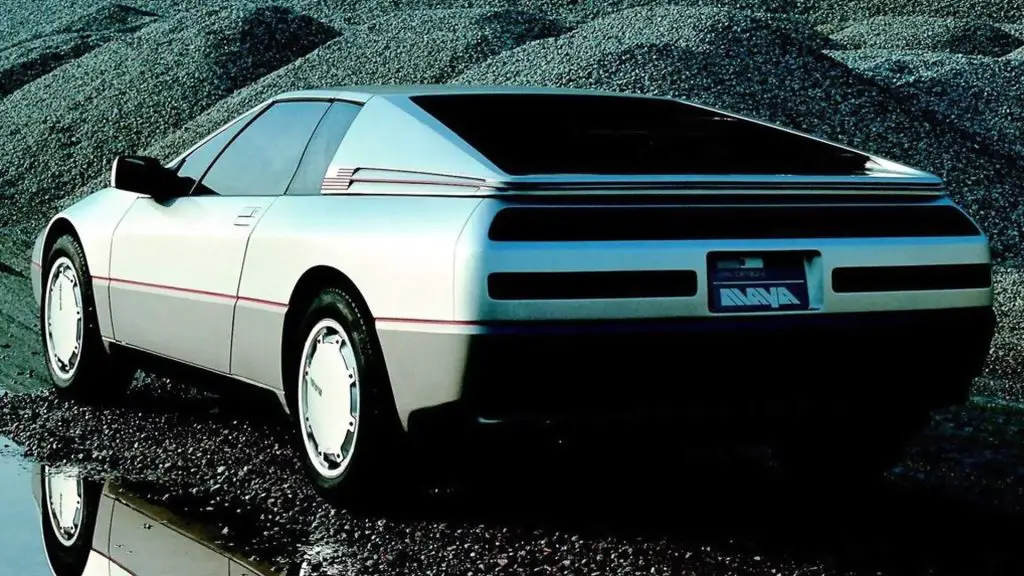 What made the Ford Maya concept unique, other than its mid-engine layout, is its obviously Italian-influenced design. Italdesign was known for producing a variety of mid-engine, wedge-shaped concepts during this era, including the very similar Lotus Etna concept. Aside from its Ford badge and script on the side, no one would have ever guessed what manufacturer the sporty machine actually came from.
The interior of the Maya concept was similarly futuristic in appearance, yet completely functional. The curved dash design carried over into the door panels, but the Maya had no center stack to speak of. Thus, designers crammed all of the car's buttons and controls on the steering wheel. Behind the leather seats, there was a considerable amount of storage space, making the Maya quite the practical two-seater.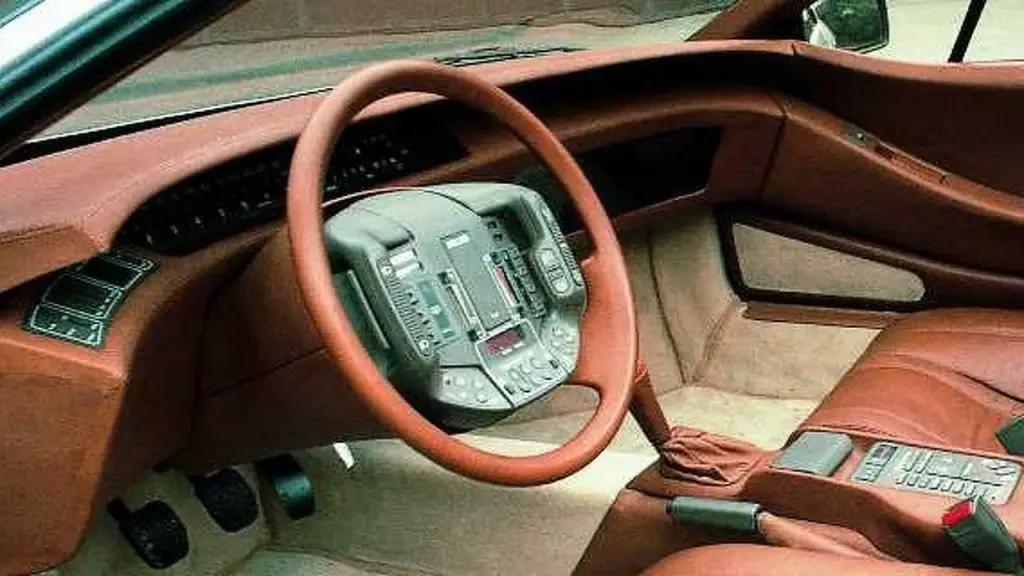 The Maya utilized a a rear-mid-mounted engine and rear-wheel drive layout, and was powered by a a Ford-built 3.0L V6 that produced 250 horsepower and was mated to a five-speed manual transmission. Following the public debut of the original Ford Maya concept at 1984 Turin Motor Show in Turin, Italy, Ford wound up commissioning two additional concepts – the Maya II ES and the Maya II EM.
The Maya II ES featured smoother exterior lines and a central air intake, and was powered by a longitudinally-mounted twin-turbo 3.0L V6 that produced 300 horsepower. The Maya II EM followed shortly thereafter sporting a notchback design and a new twin-turbo V6 engine.
With a front and rear aluminum independent suspension and four-wheel disc brakes, the Ford Maya certainly had a ton of potential, and would have made a proper mid-engine Chevrolet Corvette rival in its time. Unfortunately, that never happened, so we can only dream.
When the C4 Corvette arrived in 1984, it did so packing GM's 5.7L Crossfire-Injected V8, which produced a mere 230 horsepower. It, like every Corvette generation before it, also featured a front-engine layout. Many mid-engine Corvette concepts were produced over the years, but GM finally got around to making Zora Arkus-Duntov's dream come true with the new C8.
We can only imagine what life would have been like if Ford had beaten GM to the punch and built its own exotic-looking mid-engine sports car, nearly three decades before the C8 Corvette arrived. Perhaps it would have spurred GM to make the switch sooner, and maybe the two would still be battling it out today, for the better of all of us.
We'll have more interesting stories like this to share soon, so be sure and subscribe to Ford Authority for continuous Ford news coverage.