They say that art is a reflection of reality, and that design is a reflection of the times. This seems to ring true when it comes to a new(ish) meme highlighting the pushback Ford received from some enthusiasts after unveiling the 2018 Mustang refresh.
For some, that simply meant Ford took a happy-looking pony car and turned it into a sad-looking one. Here's the meme in question: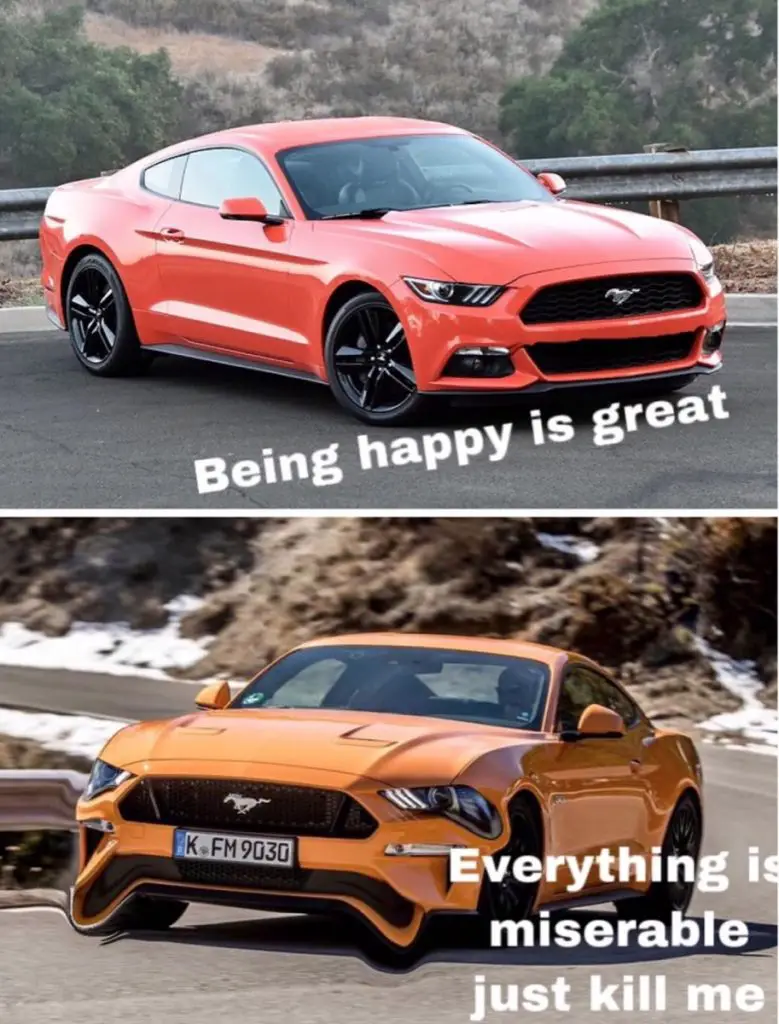 We're sure Ford enthusiasts can appreciate the irony in that, especially as folks around the world continue to be impacted by the COVID-19 pandemic.
As for the differences between the updated 2018-present Mustang and the 2015-2017 model, the most prominent (or controversial, depending on who you ask) change are the headlights. The 2015-2017 Mustangs feature headlamps that make the car look like it's smiling, thanks to the pointy ends on the exterior-most part of the headlamp cluster, as well as the handling of the curvature on the bottom of the assembly. Then, for 2018, these design features were effectively reversed, resulting in a somewhat sad, if not frumpy, look.
We don't intend to ruin the joke by over-analyzing it, though we're sure it will simply go over one's head if one isn't familiar with the design changes and intricacies of the S550-generation Ford Mustang.
If nothing else, the meme is good for a good chuckle (or a hardy laught) during these pandemic-riddled times.