The Ford Richmond Assembly Plant in Richmond, California was built back in 1930 during the Great Depression. Measuring in at 500,000 square feet, the at-the-time largest such facility in California was a major stimulant to the local economy, helped spur development in Richmond's inner harbor and port area, making Ford become the third largest employer in the state of California at the time.
The Ford Richmond Assembly Plant was in use until 1956, when it was closed and production was transferred to the Ford San Jose Assembly Plant, which offered more production capacity. But today, the Richmond plant lives on as an important landmark in the National Register of Historic Places. And that's largely because of the pivotal role it played during World War II.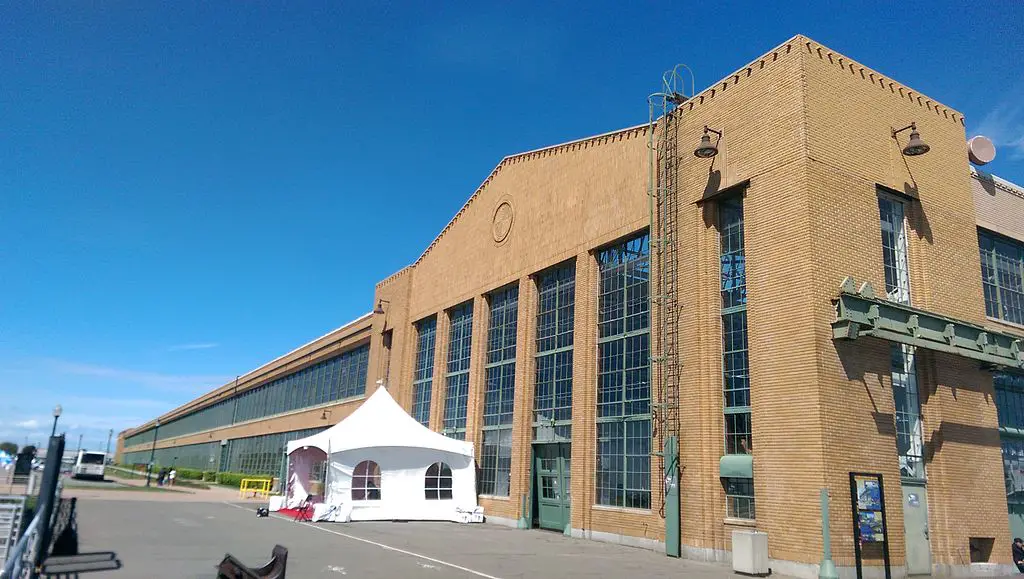 During WWII, President Franklin D. Roosevelt banned the production of civilian automobiles to ensure that America was prepared for the battle ahead. At that time, the Ford Richmond Assembly Plant switched to assembling jeeps and putting the finishing touches on tanks, half-tracked armored personnel carriers, armored cars, and other military vehicles destined for the Pacific Theater.
By July of 1942, military combat vehicles began flowing into the Richmond plant for final processing before being transported through the deep-water channel to war zones. The "Richmond Tank Depot," as the Ford plant was then called, helped keep American soldiers supplied with up-to-the-minute improvements to their battle equipment.
Following the war's conclusion, the Kaiser shipyards closed, which would have had a devastating effect on the local economy were it not for continued production at the Richmond Ford plant. The last Ford vehicle rolled off the assembly line in February of 1953 prior to the opening of the new San Jose plant.

The plant continued to stand, however, even after it was severely damaged by the the Loma Prieta earthquake in 1989. The City of Richmond has since repaired and prepared the plant for rehabilitation. A developer has been selected and portions of the building will soon be accessible to the public. Upon completion of the rehabilitation, the Visitor Center for the National Park Service's Rosie the Riveter World War II Home Front National Historical Park will relocate into this building.
We'll have more cool chapters in Ford's history to share soon, so be sure and subscribe to Ford Authority for ongoing Ford news coverage.