The Ford Super Duty is classified as a heavy-duty truck, and there's no denying that it's a rather large and heavy vehicle. That's especially true when we pair a trailer and a load up with one of those big pickups. But lest we forget, the Ford Super Duty is no match for the real kings of the road – semi trucks.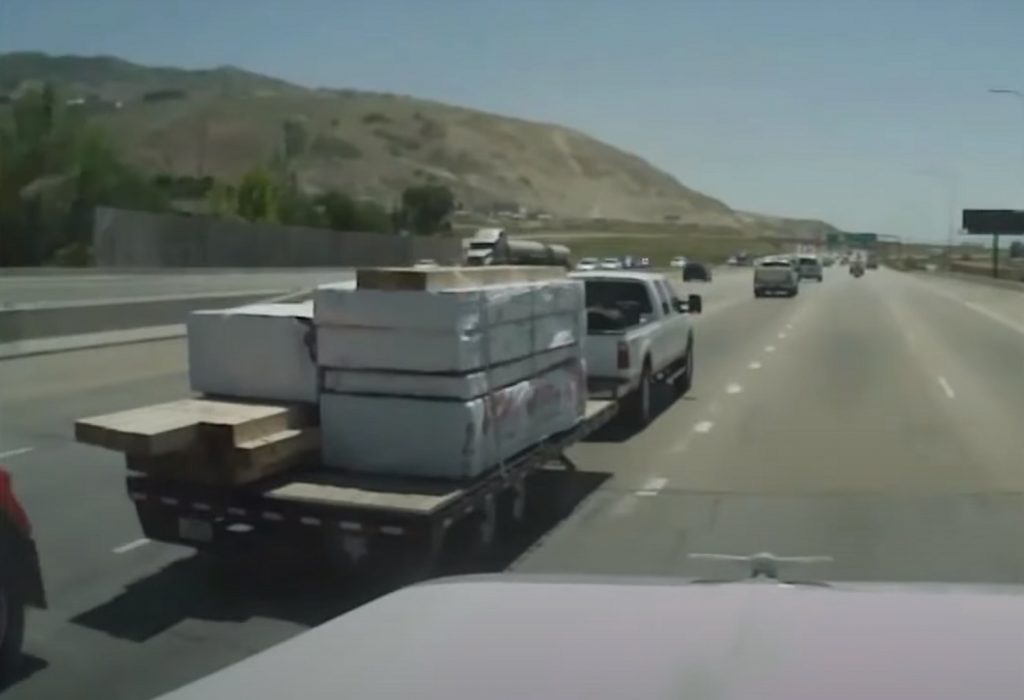 In this video, that fact is on clear display. The footage is provided by one semi driver that's simply cruising down the highway when it comes upon a Super Duty towing a trailer to the left of it. Suddenly, another semi comes into the picture and rams into the back of the Ford's trailer, an impact great enough to send both sideways and ultimately flip them over.
It's a scary scene for sure, and the video doesn't provide us with any information as to what the semi driver was doing to cause such an accident. They could have fallen asleep at the wheel, or simply been distracted by something else. Regardless, their negligence caused a serious accident with potentially life-threatening consequences.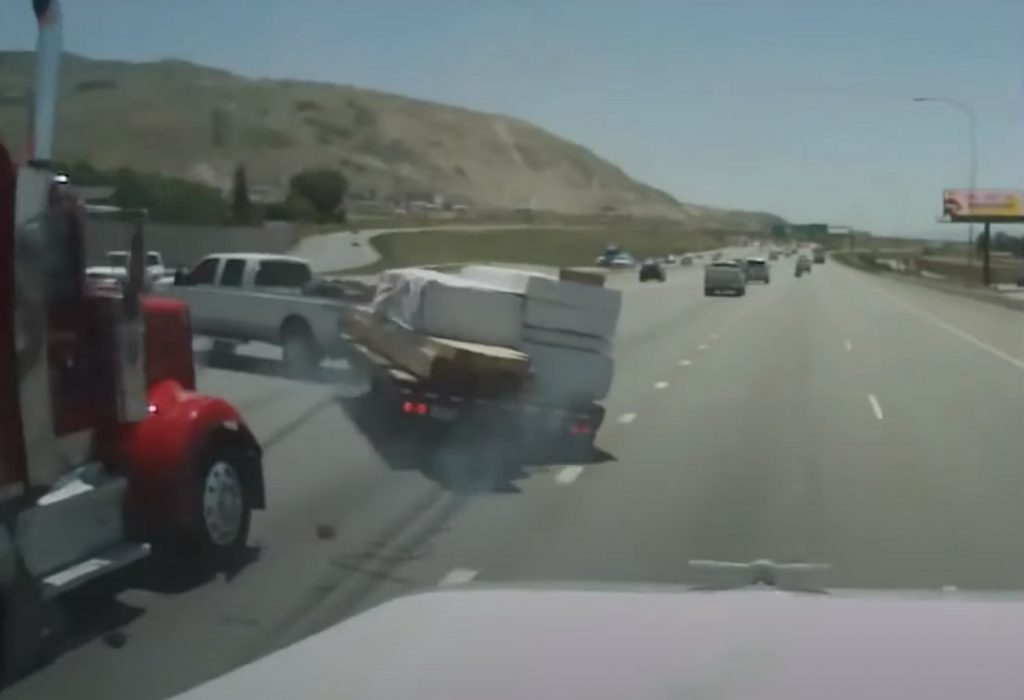 It's also truly astounding that a simple tap like this could make both the truck and trailer flip over, but in slow motion, it seems like that might have been largely due to the weight on the trailer. The Ford driver is hauling several stacks of wood, and likely didn't even see the semi barreling toward them in the side mirrors.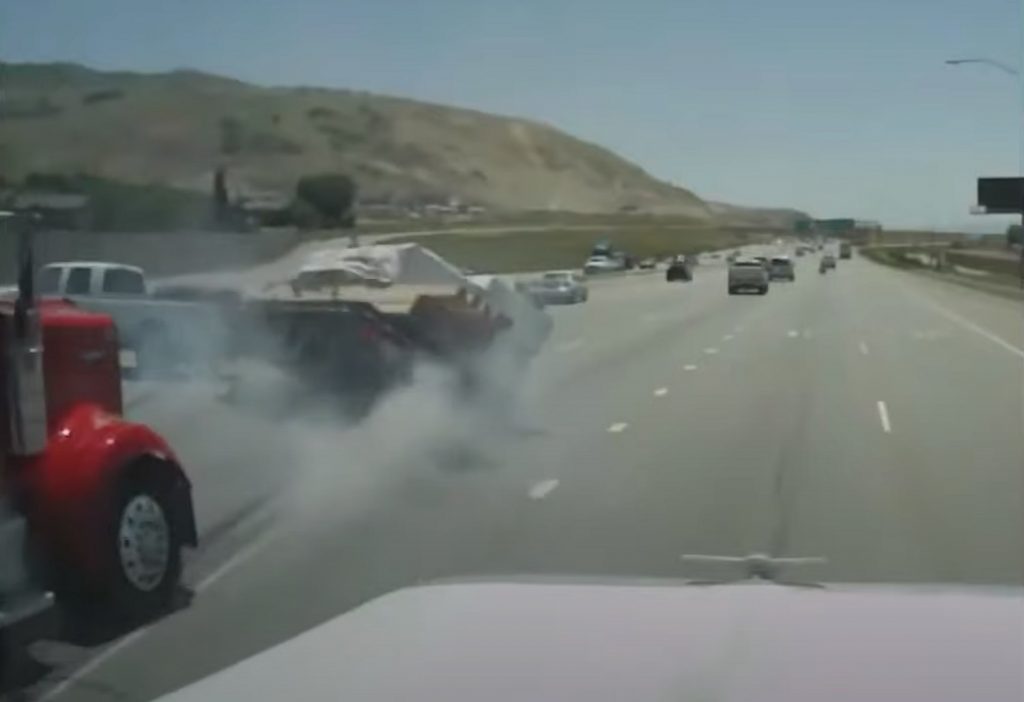 This is the sort of video that makes us want to keep our heads on a swivel while driving down the highway. It's just too easy to become complacent and ignore what's going on around us, but in a split second, things can change dramatically.
We'll have more crazy videos like this to share soon, so be sure and subscribe to Ford Authority for the latest Ford F-Series news, Ford Super Duty news, and continuous Ford news coverage.