When the 2021 Ford Bronco was revealed a couple of months ago, there was one glaring omission that many fans were quick to point out. Namely, the fact that buyers were not able to spec a new Ford Bronco with both a manual transmission and the Sasquatch Package. Shortly thereafter, FoMoCo admitted that it was open to feedback on the matter, and now it appears that the automaker might be taking the next step in making the manual Sasquatch a reality.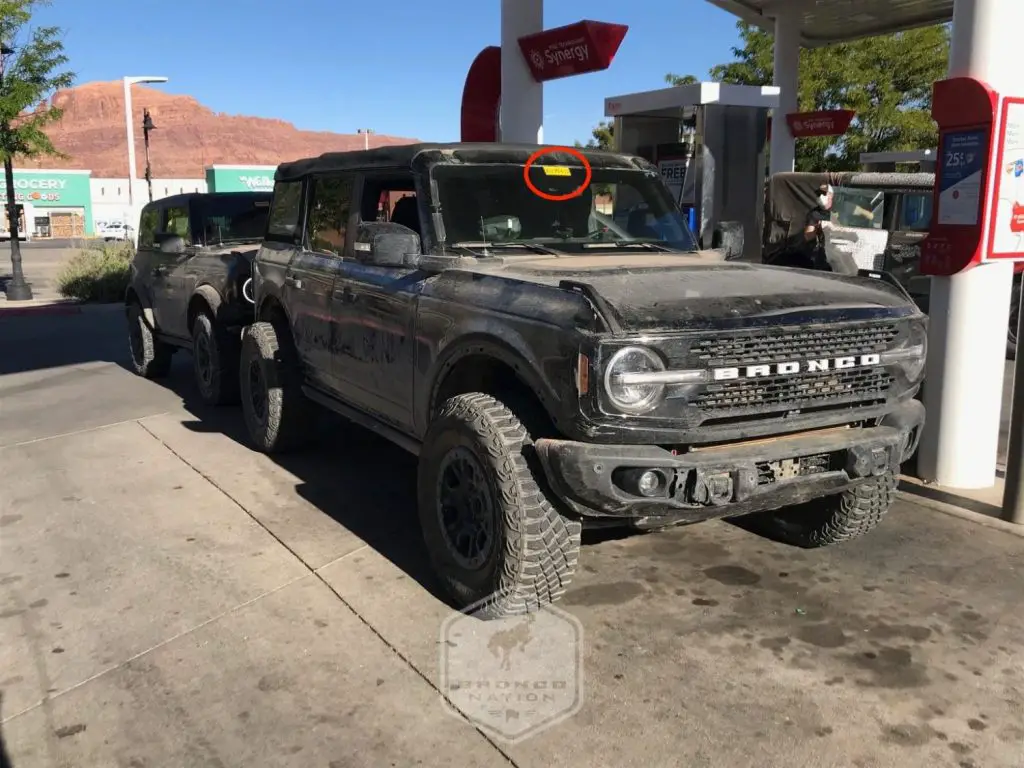 The news comes to us from Bronco Nation, which recently obtained some photos of a Badlands Bronco equipped with the Sasquatch Package and a manual transmission, as well as Ford's 2.3L EcoBoost I-4 under the hood. But interestingly enough, this prototype has been around for a while, and this isn't the way it was configured previously.
This particular Bronco prototype was originally equipped with 33 inch tires when it was undergoing durability testing in Moab, Utah. Since then, some changes have taken place, including the addition of 35 inch tires, beadlock capable wheels, and what appears to be most of the components present on the Sasquatch Package. Bronco Nation confirmed that it is the same Bronco spotted at Moab weeks ago thanks to the vehicle I.D. (Vehicle 301W412) number found on the yellow sticker at the top of the windshield.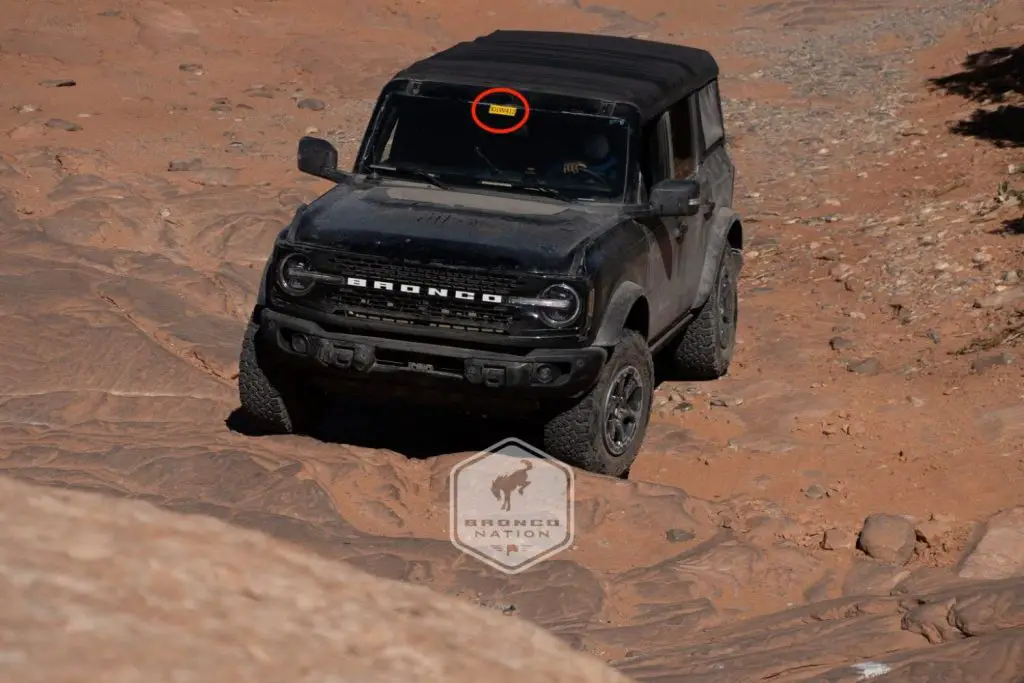 Another interesting thing to note about this Bronco is that Ford has removed its fender flares instead of installing the wider pieces used in the Sasquatch Package. Why it didn't bother to add those parts onto the body is a mystery at this point, but perhaps they just didn't deem it necessary at this point.
If nothing else, this seems like a sure-fire indication that Ford is listening to its customers. The only unknown here is whether or not this combination will be available when Bronco deliveries begin next June.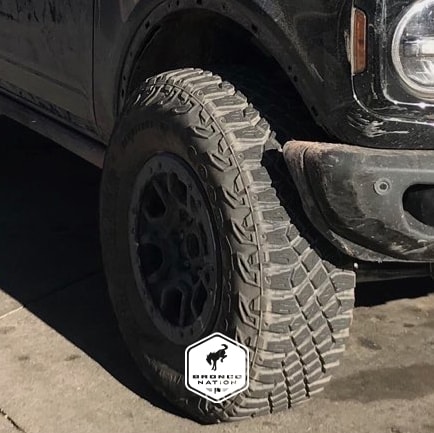 We'll have more on this as soon as it's available, so be sure and subscribe to Ford Authority for more Ford Bronco news and around-the-clock Ford news coverage.