We've seen what sort of carnage can occur when tall vehicles ignore low clearance signs on certain roadways across the world, and it certainly isn't pretty. And yet, drivers continue to ignore or underestimate the height of their trucks, only to use an overpass as somewhat of a giant can opener. What we haven't seen, until now, is that same thing happening to a train. But this Ford transport train operator recently learned the hard way that he isn't exempt to low bridges, either.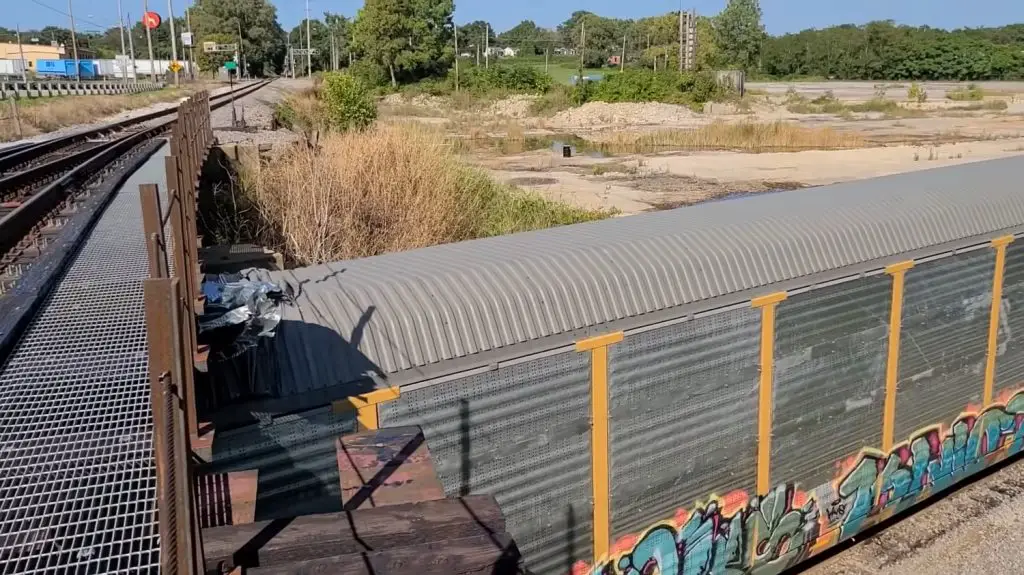 The incident took place in Memphis earlier this week, to a train carrying Norfolk Southern and Canadian Pacific Railway cars in tow. Unfortunately, it comes upon a bridge that's simply too low for it to slip under, and the resulting damage is quite severe. Trains don't exactly stop on a dime, and even with the resistance caused by the roof peeling off multiple cars, it takes a while before this one mercifully stops moving.
Making matters worse, it wasn't just the train that was damaged in this gruesome incident. Inside the Ford transport, there are a slew of Ford Explorer and Lincoln Nautilus examples, among other makes and models, all of them damaged beyond repair. Altogether, the video notes that this crash resulted in an incredible $2 million in damages, a truly astounding figure.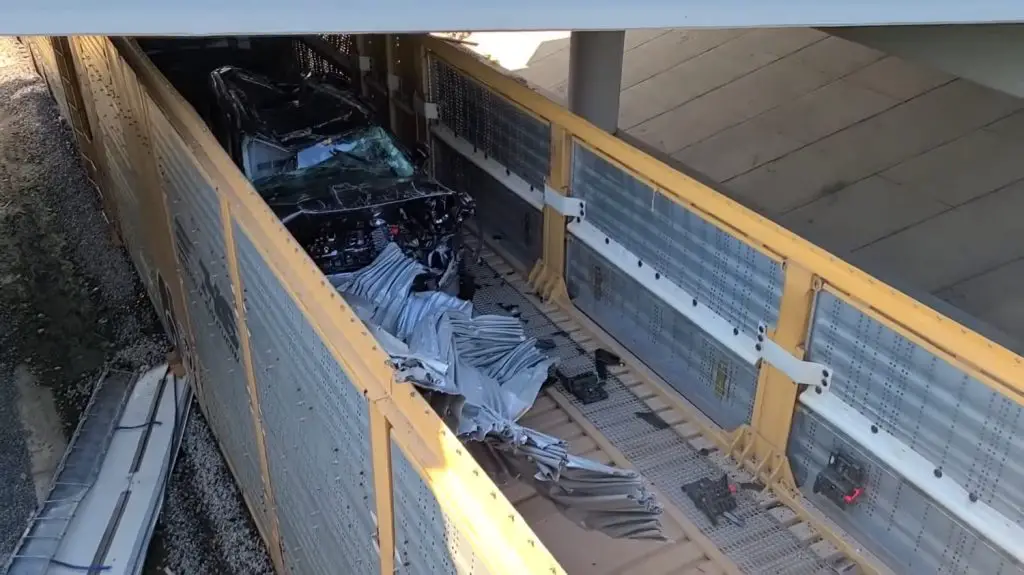 It's hard to imagine, given today's technology, that something like this could even happen. Modern advanced train dispatching systems typically prevent such disasters from occurring, but perhaps the system contained some inaccurate data regarding the height of the train or the bridge's clearance.
The exact cause of this crash hasn't been determined or revealed just yet, but we'd be interested to hear what went wrong.
We'll have more crazy crashes like this to share soon, so be sure and subscribe to Ford Authority for more Ford Explorer news, Lincoln news, Lincoln Nautilus news, and ongoing Ford news coverage.