Looking to buy the cleanest Fox Body Convertible on planet earth? In that case, Ford Authority has something you need to see. This 1992 Ford Mustang convertible LX Summer Edition currently listed on AutoHunter has just 3,269 miles on its odometer. That is even less than the last low-mileage convertible we shared earlier this month. As one would expect of any car of this vintage with such low mileage, the pony looks impeccably clean inside and out, and it comes with a pile of literature and documentation. It even has an unopened bag of locking lug nuts in the trunk.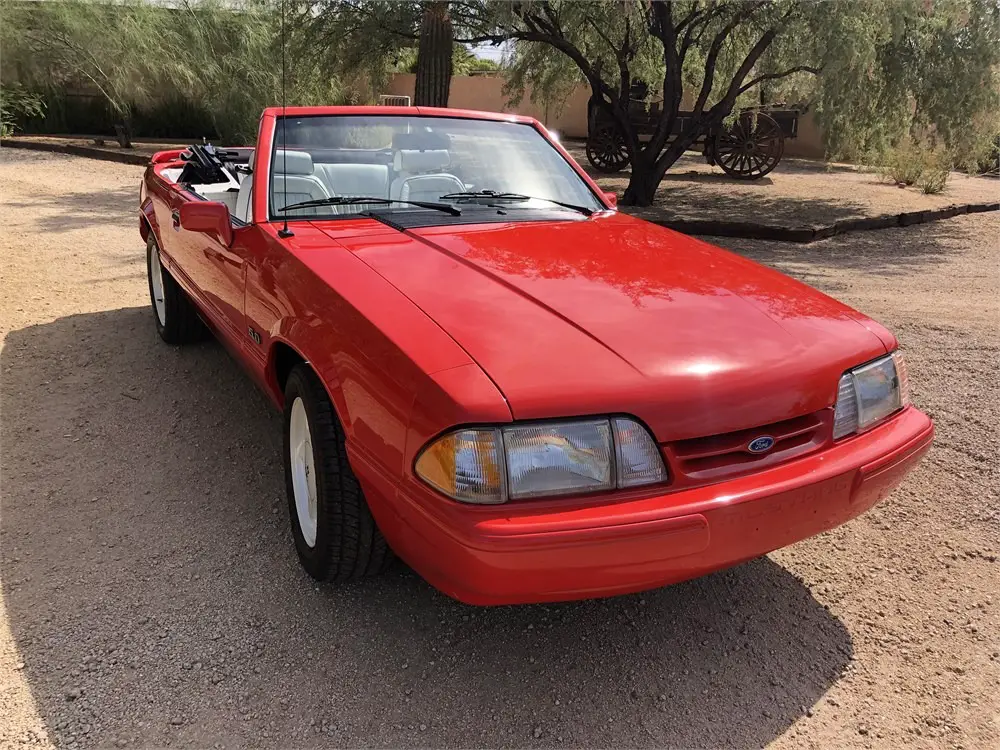 Those unfamiliar with the Summer Edition should know that it was a limited production model in 1992 that brought Vibrant Red paint together with a white, powered convertible top, and white painted wheels. The interior is also a special colorway, featuring white leather with black contrast piping on the edges.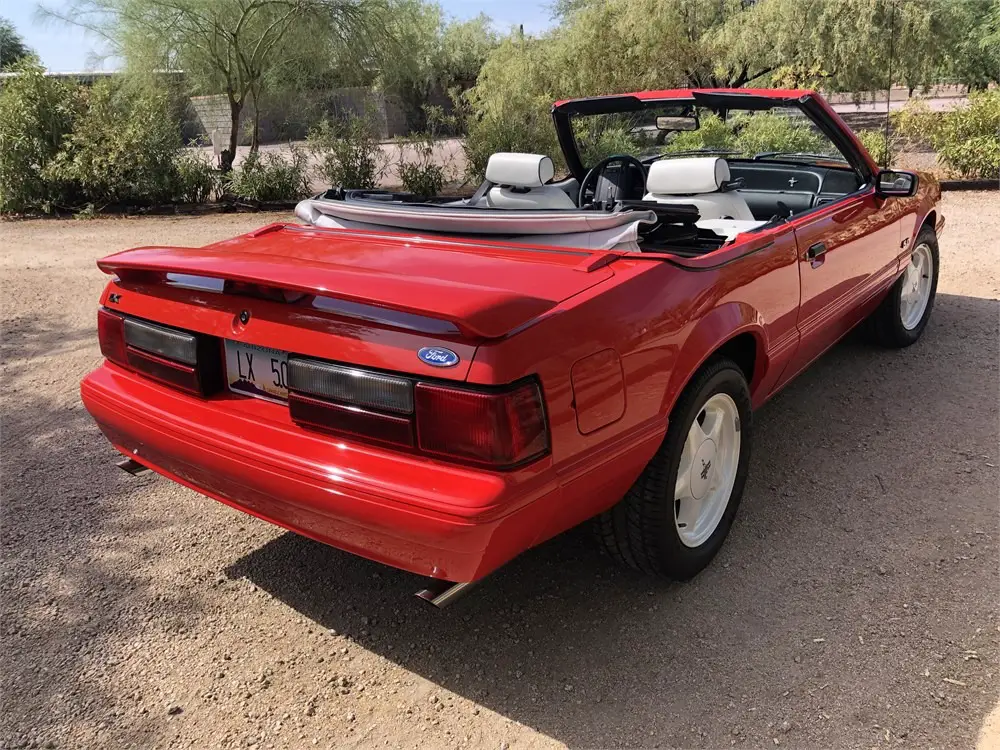 Every Summer Edition Fox Body convertible featured Ford's 302 H.O. V8, and buyers had the option of a four-speed automatic or a five-speed manual. Exactly how many Mustang Summer Edition models were built is unknown, but it is taken as fact that models with the manual transmission, which we have here, is the rarer beast.
The ownership history of this particular Fox Body convertible is astonishing considering the mileage and condition: the car started life at a dealership in North Carolina before going to be registered in Ohio. From there, it hopped on Route 66 to reach California, and now it resides in Arizona.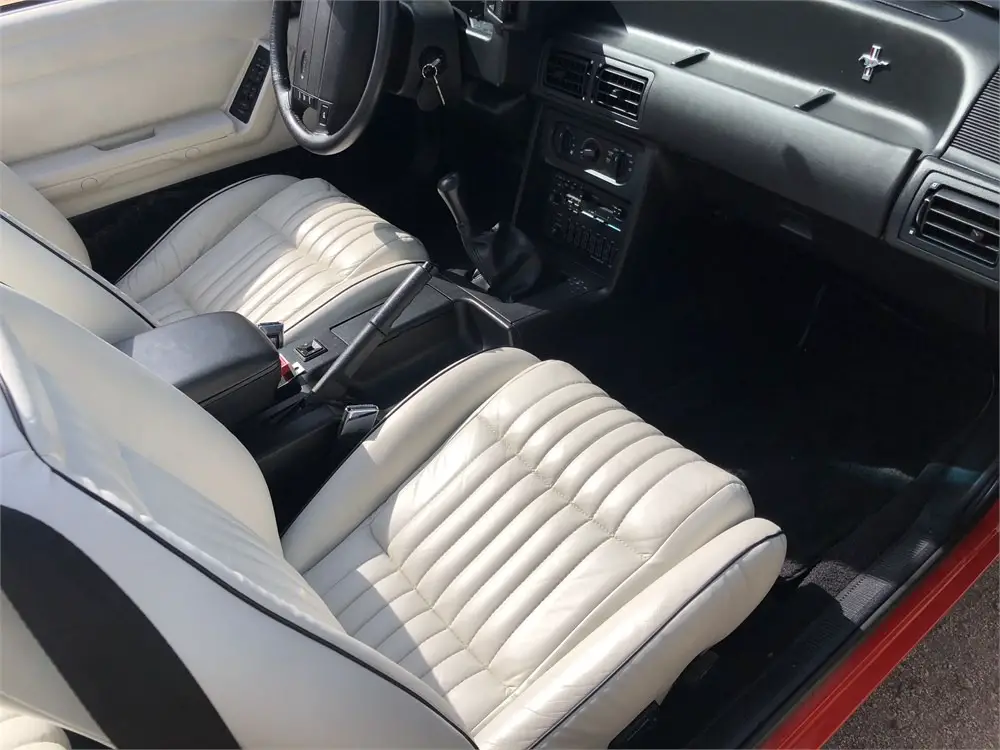 A word of advice to anyone who doesn't have much experience buying a car like this: a low-mileage, high-age vehicle may be in immaculate physical condition, but could lead to pricey mechanical failures when driven hard. That's because, without frequent use, hoses and pipes can dry and crack, while certain engine components can seize or corrode internally. So it's best to go slow and gentle with the car for a few hundred miles to break it in before really stretching the legs of that Five-Oh.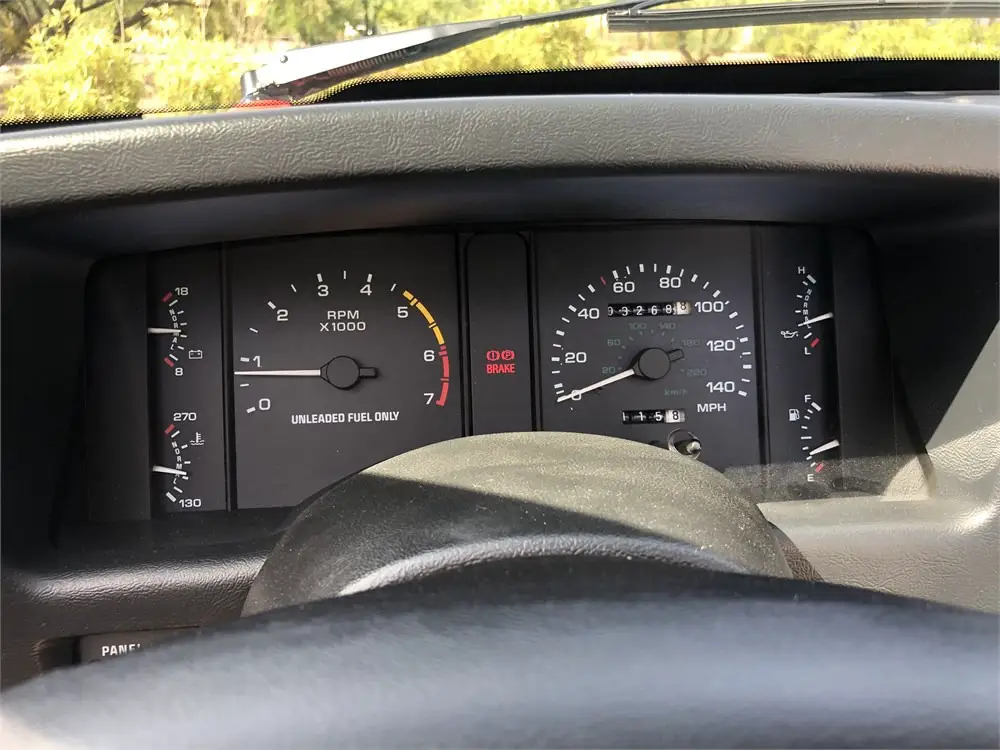 We should also note that a small incident around the run of the millennium sent this Fox Body Convertible for repairs on the driver's side rocker panel. Additionally, a chip was also repaired on the hood. Even so, the pony looks nothing short of pristine and should definitely have Fox Body enthusiasts salivating.
We'll have more on all things Mustang soon, so be sure to subscribe to Ford Authority for more Ford Mustang news and continuous Ford news coverage.