Two years ago, now 17-year-old Mano of Kapolei, Oahu, Hawaii was diagnosed with an invasive brain tumor. As a way to cope with the grave situation, Mano's father, Manuel III, decided to start working on his Fox Body Ford Mustang GT with his son. The father had purchased the pony car 27 years prior, fresh out of high school, and had since passed it down to his sons. Little did either know at the time that they would eventually get a lending hand in that mission.
When contacted by the Make-A-Wish Foundation in Hawaii, Mano's request was simple – he wanted to see his family heirloom, the 1992 Fox Body Ford Mustang GT, receive a total makeover. So that's exactly what the charitable organization and its sponsors did, giving the Mustang a fresh coat of paint and a new sound system.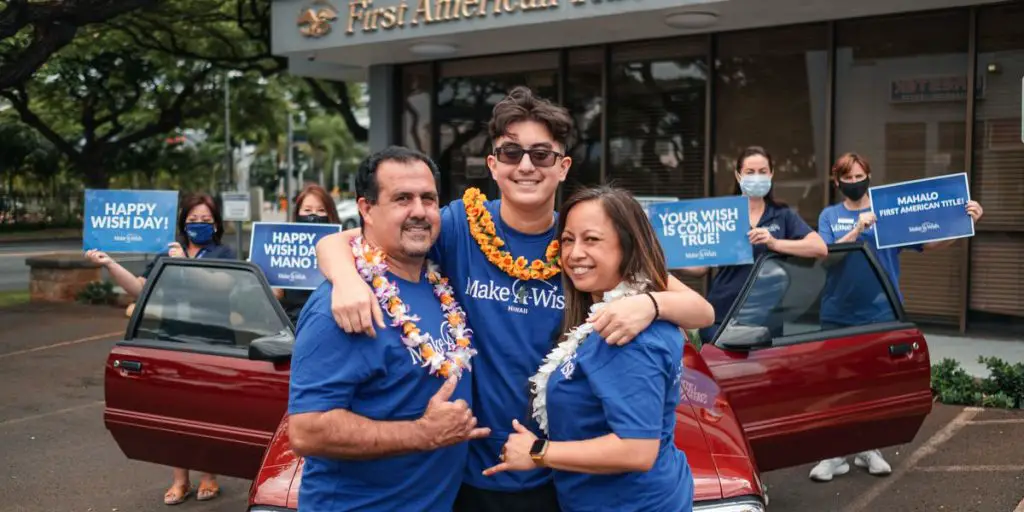 When the car was finished, Make-A-Wish presented Mano with the keys, and he promptly took it for a test drive around the block. Little did he know that the charity had also organized a parade for him as well, with around 50 show cars and a police escort to celebrate the occasion.
Needless to say, everyone involved with the project was rather elated at how things turned out. "It's overwhelming – it's so much excitement and joy," Mano told Hawaii News Now. "It's going to change my life for the better. Mahalo to everyone who's been with me on my journey."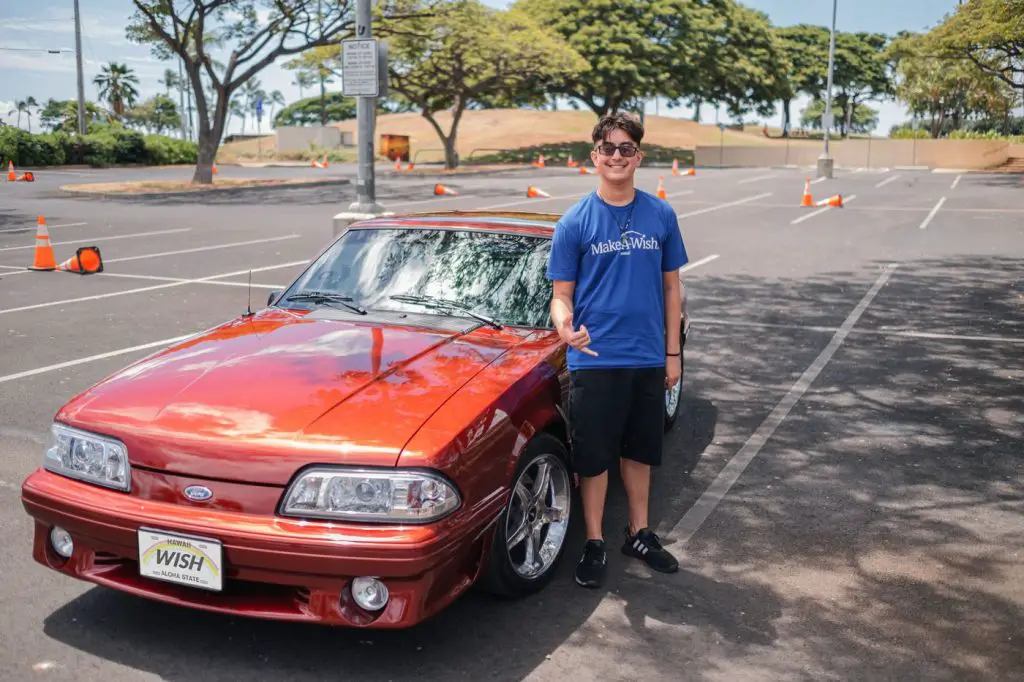 "Making Mano's wish come true brought us closer together as a team and we are grateful to have been a part of the effort," said Patsy Saiki, Hawaii State Manager for local sponsor First American Title. "We hope that we helped give Mano and his family a little more happiness and strength throughout their journey together."
We'll have more heartwarming stories like this to share soon, so be sure to subscribe to Ford Authority for more Ford Mustang news and continuous Ford news coverage.