Shortly after the 2021 Ford Bronco was revealed in July, we noticed something in particular that was missing – air conditioning vents in the rear seat console. While this is where most vehicles house A/C vents for rear seat passengers, Ford engineers instead chose to place those vents underneath the front seats in four-door Ford Bronco models, while the two-door Bronco has no rear passenger area vents at all, which Ford Authority exclusively reported back in July.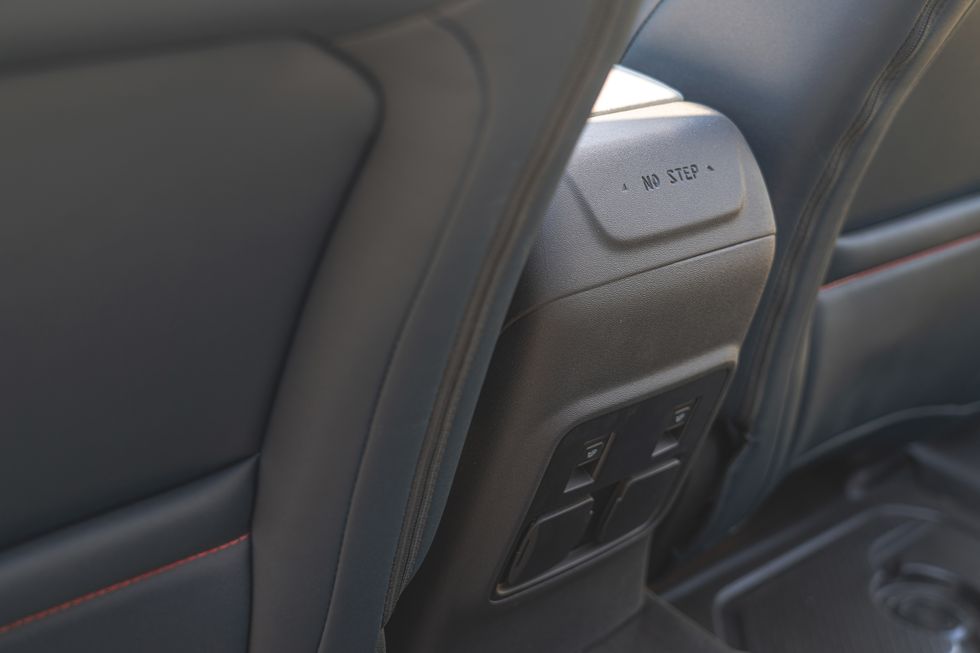 Now, we finally know why Ford chose to go with this unorthodox rear A/C vent placement. "It gets down to package constraints," Bronco Chief Engineer, Eric Loeffler explained to Ford Authority executive editor, Alex Luft, in an interview. "Can we fit all that in the second row and can we fit it in a way that we also have the space we need in the front? Though there are no A/C vents in the center console – but there are vents underneath the seats."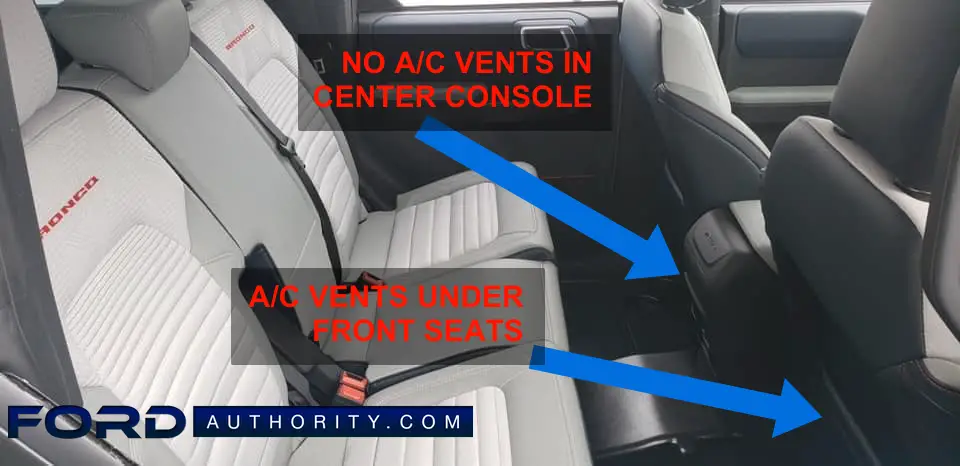 The decision to place the rear seat A/C vents in the floor has drawn some criticism from those who are worried that they won't be sufficient to keep passengers cool. There are also no rear HVAC controls in the Bronco, so back seat passengers aren't able to control the temperature or fan speed.  However, the Bronco Sport does have rear A/C vents located in the rear of the center console, though it also lacks controls for the HVAC in the rear.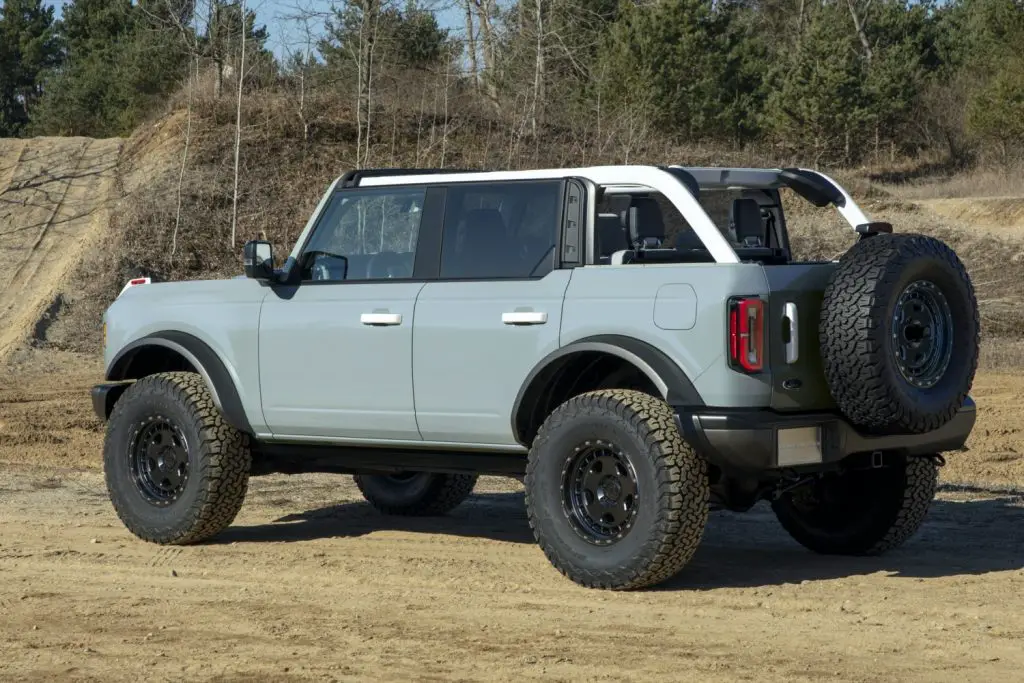 Another problem that could arise from this vent placement is that when owners go to hose out the floors in their Bronco after hitting the trails sans-doors, the water could get into the floor-mounted vents. But we won't know if these potential problems are actually problems until 2021 Ford Bronco  deliveries begin next June.
We'll have more on the new Bronco very soon, so be sure and subscribe to Ford Authority for more Ford Bronco news and non-stop Ford news coverage.