Today, most of us wish that we could hop aboard a time machine, travel back to the past, and buy up all the cool cars produced decades ago. And while science hasn't quite advanced to the point where we can actually do that, we can gaze at this amazing photo of the Ford River Rouge Complex, reportedly taken in 1965, that was recently posted over on Reddit.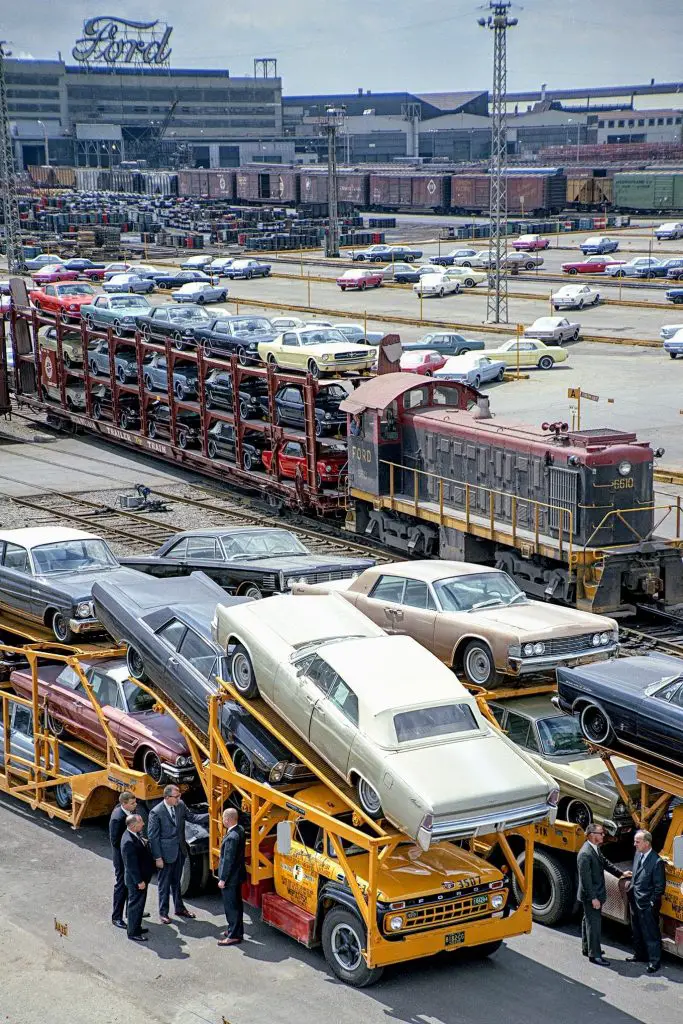 Rarely do we come across a photo that has this much goodness going on it at once, but here we are. For starters, the picture was taken in front of the historic Ford River Rouge Complex, which was the largest integrated factory in the world when it was completed in 1928. More than 100,000 workers were employed there, even during the Great Depression in the 1930s.
Over the years, The Rouge churned out all sorts of automobile models, tractors, boats, aircraft components, tires, and various other products. The Model A was produced there, as well as the Ford Thunderbird, Mercury Capri, and four decades of Ford Mustang models. Today, The Rouge site is home to The Blue Oval's Rouge Center, which includes the Ford Dearborn Truck Plant, where the Ford F-150 is built.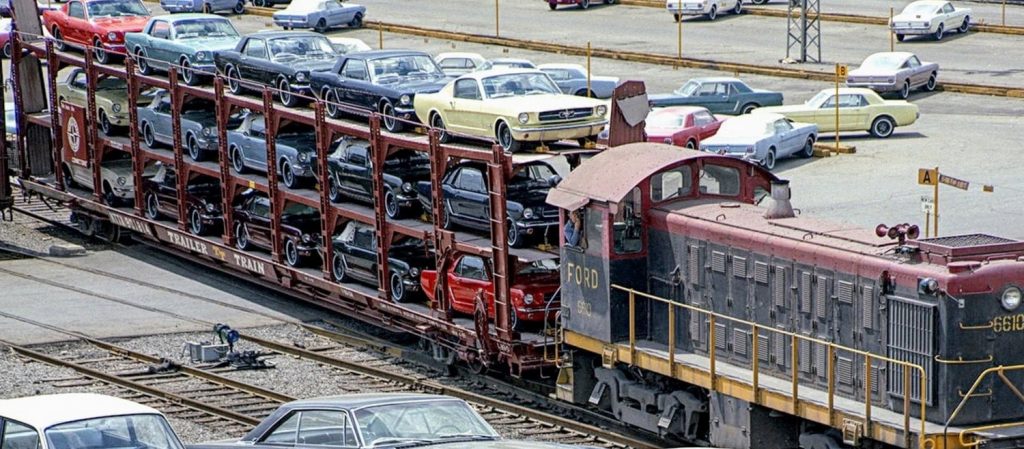 This picture is full of Ford models, including a Galaxie and Falcon, a handful of Lincolns, and a whole slew of Mustangs. But everything else in the photo is a Blue Oval product as well – including the car haulers, which we bet a lot of folks would love to get their hands on today. Even the train has "Ford" printed on the side, because of course it does.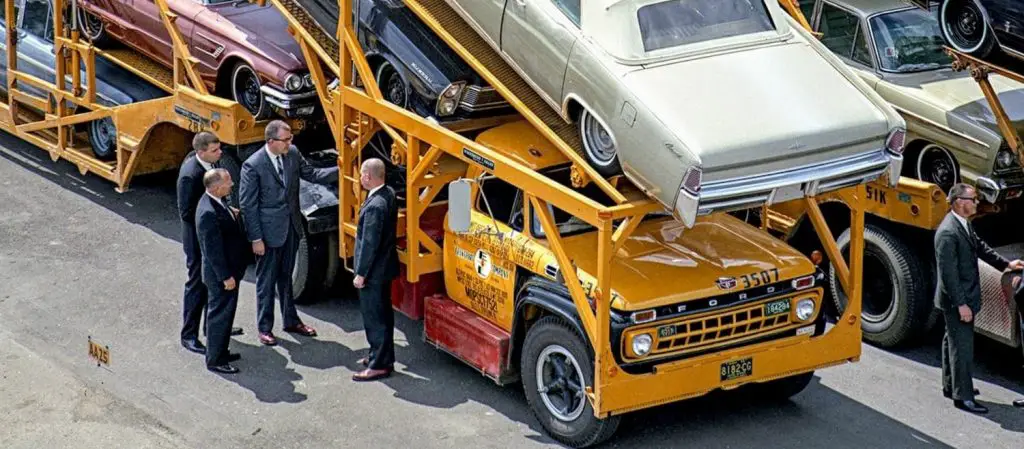 And of course, there are some snazzy looking businessmen standing by the trucks, doing what we can only imagine is, well, business and such. At least that's what it looks like. Regardless, it's nice to take a trip back to this very different, very cool era, if only for a few precious minutes.
We'll have more cool historic photos like this to share soon, so be sure and subscribe to Ford Authority for 24/7 Ford news coverage.