Earlier this week, we reported on why Ford decided to place the A/C vents in the 2021 Ford Bronco in the floor, rather than in the rear seat console, where most vehicles have them. The automaker's reasoning boiled down to packaging restraints, which is understandable. However, we couldn't help but wonder if the rear Bronco A/C vents location would cause a problem for owners looking to hose out their rides after a day on the trails. But it seems like Ford was thinking the same thing when it designed the Bronco.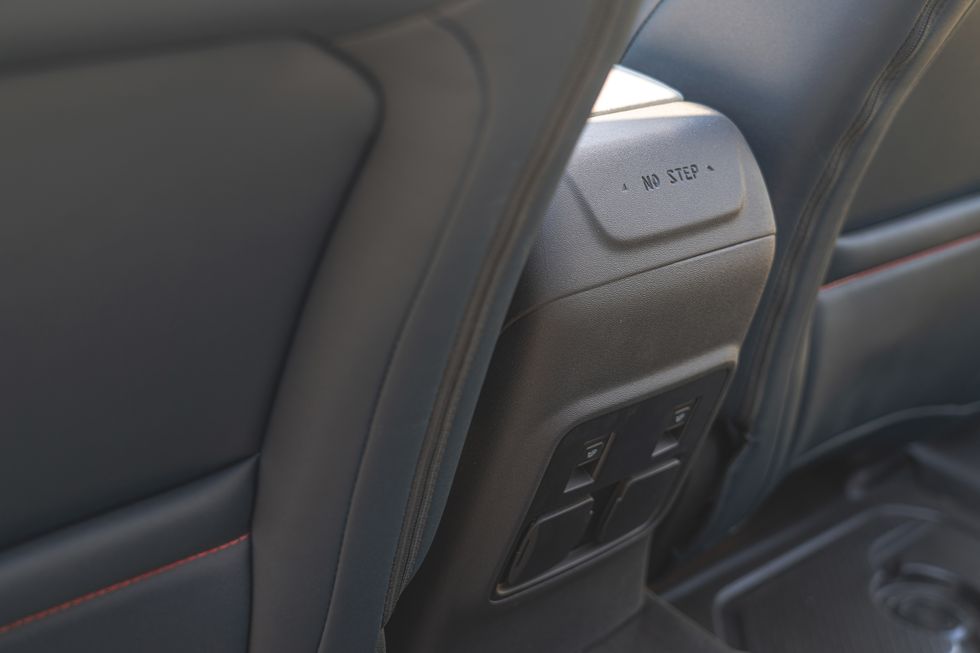 "We have drain provisions around [the under-seat A/C vents), and basically we mind where the ends of them are elevation-wise," Eric Loeffler, Bronco chief engineer, told Ford Authority executive editor, Alex Luft, in a recent interview. "Keep in mind, if you have the wash-out interior, you have four active plugs but you also have six passive plugs, no matter if you have the carpet or the wash-out interior."
The active plugs in the new Ford Bronco are user-enabled, while the passive plugs are always open and ready to drain. So even if owners forget to remove the active plugs before hosing down the inside, water will still drain out of the passive plugs and prevent it from entering the floor-mounted Bronco A/C vents.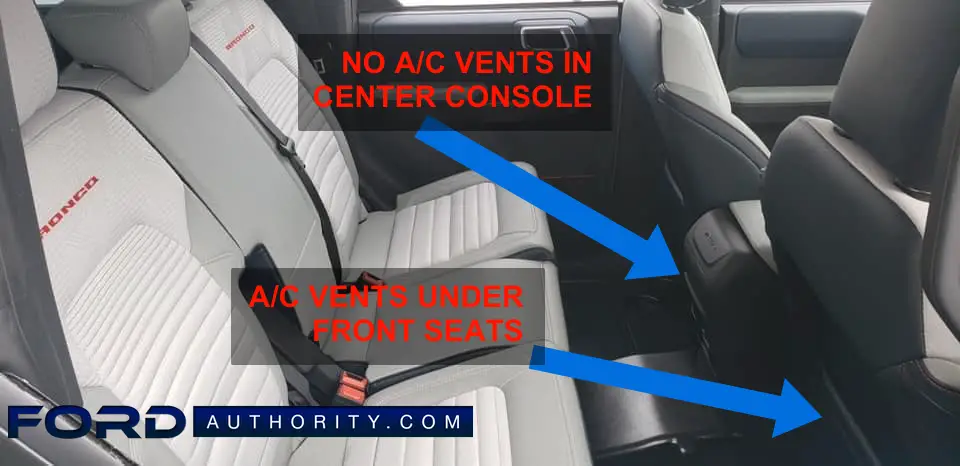 This is good news for Bronco buyers, of course. Now, the only question left to ask pertains to these vent's cooling capabilities. While rear console-mounted vents blow air horizontally toward rear seat passengers, floor-mounted vents must blow air upward, and it's worth wondering if passengers will have to sit a certain way to avoid blocking air flow.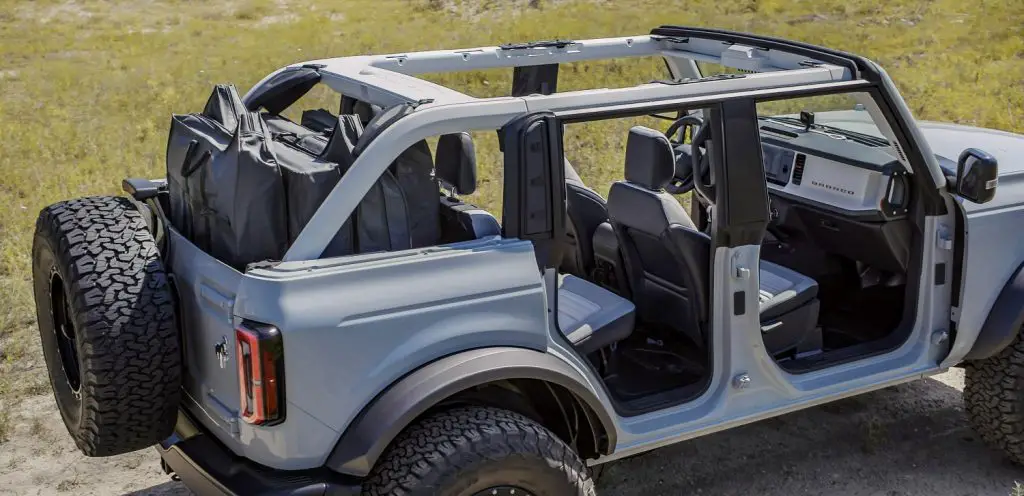 For now, we'll just have to wait until Bronco deliveries begin to find out, which are on track to start next spring. In the meantime, the first two pre-production Broncos have already been built at the Ford Michigan Assembly Plant.
We'll have more insights on the new Bronco very soon, so be sure and subscribe to Ford Authority for more Ford Bronco news and continuous Ford news coverage.