There's been quite a bit of excitement surrounding Ford's 7.3L Godzilla V8 since the new gas-powered engine was revealed. Since then, we've seen the big pushrod motor shoved in a Fox Body Ford Mustang, offered as a standalone crate motor, and get a major power boost from Whipple's new supercharger kit. Now, a somewhat mildly modded Ford 7.3L Godzilla V8 has laid down some seriously impressive numbers on the dyno.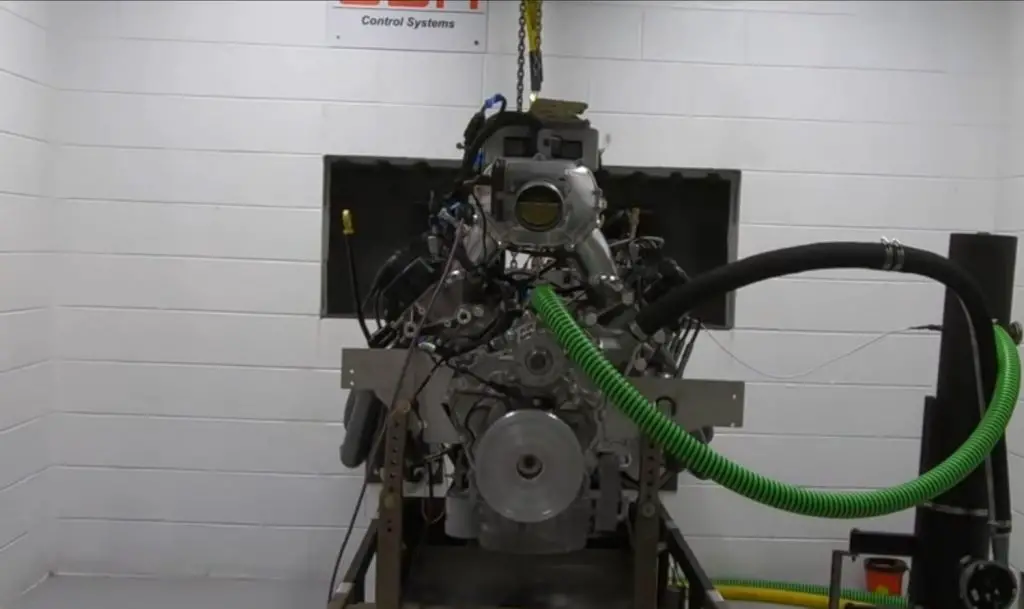 This particular modded Ford 7.3L Godzilla V8 has been in the works for a little while now as its builder, retired director of Ford Racing Brian Wolfe, prepares it for NMCA eighth-mile drag racing. Wolfe's goal is to get around 1,600 horsepower out of the stout motor, but for now, he's working on testing the current modifications before he slaps a giant supercharger on it.
As one might imagine, the 7.3 is not stock by any means, but it is running the original block and heads. Otherwise, the mods consist of a giant custom billet intake, lifters, a mechanical roller cam, 90mm throttle body, and aluminum pistons and rods. Compression comes in a 12.5:1, and the engine has also been treated to titanium valves, push rods, and a beefier rocker system.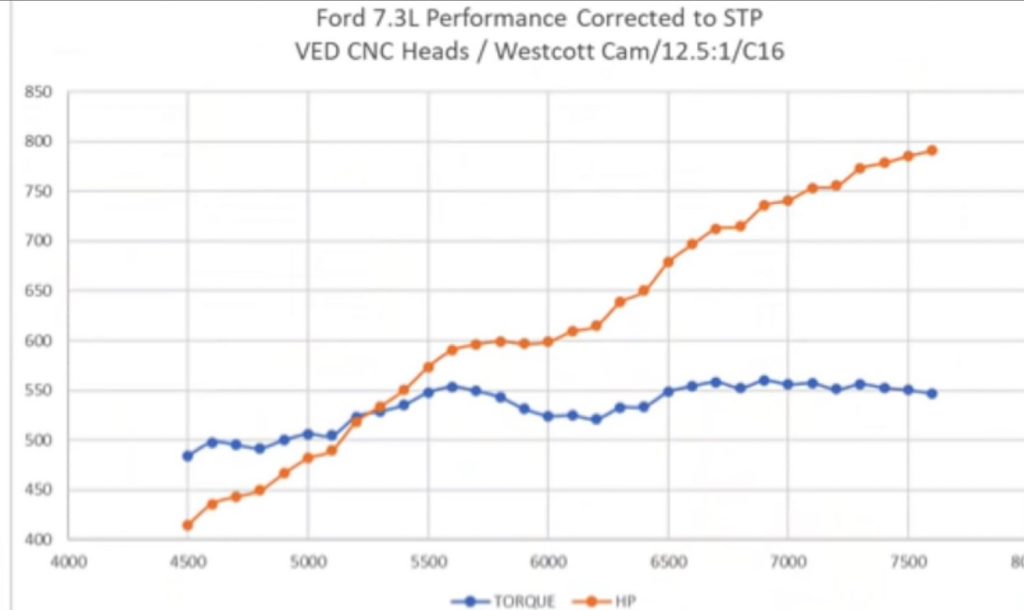 Regardless, the results of this dyno test are nothing less than mind-blowing, as the modded Ford 7.3L Godzilla mill lays down a ridiculous 789 horsepower and 558 pound-feet of torque. Given the relatively mild list of mods and lack of forced induction, that's quite impressive. Even better, Wolfe believes that it's capable of hitting 900 horsepower, naturally-aspirated, with the stock head castings.
That's an absolutely astounding figure for any N/A engine, let alone one that's mildly modified and quite capable of street duty. Wolfe says that he'll have the 3.0L Whipple supercharger on the motor in a few weeks, and we don't doubt for a second that he'll eventually get to that 1,600 horsepower goal.
We'll have much more on the new Godzilla soon, so be sure and subscribe to Ford Authority for non-stop Ford news coverage.