Any "regular" old Ford Mustang Shelby GT350 is a special car in its own right. But for some, 526 horsepower just isn't enough, even though Ford's 5.2L Voodoo just so happens to be the most powerful naturally-aspirated V8 in The Blue Oval's illustrious history. For those folks, the Hennessey HPE850 Shelby GT350 upgrade is just the ticket, providing a healthy 858 horsepower and 673 pound-feet of torque.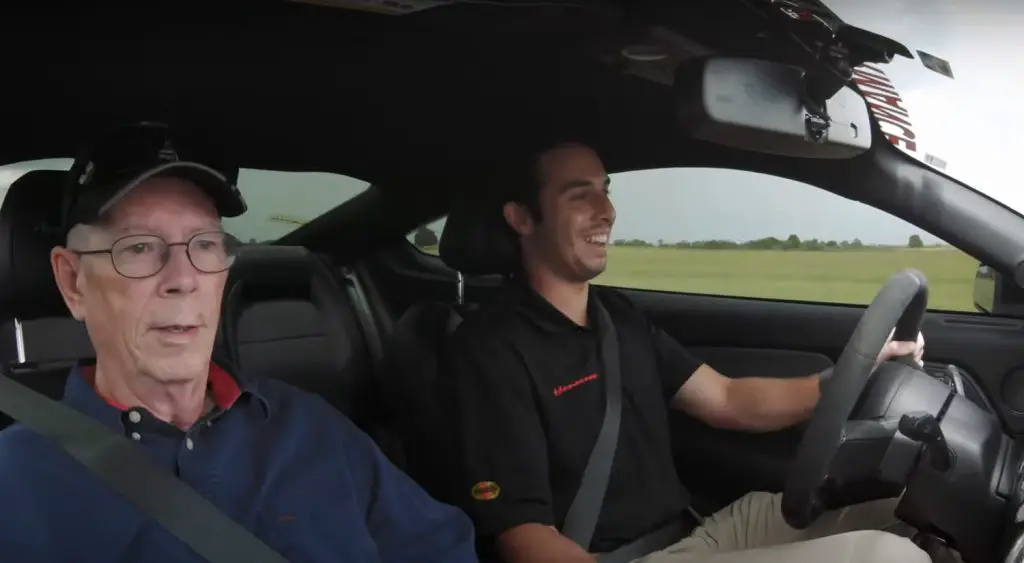 The Hennessey HPE850 Shelby GT350 is undoubtedly a fast and wicked sounding machine, which is on full display in this video from the Texas tuner. Here, we get to see this particular car's new owner take a spin around Hennessey's test track in the passenger seat as a way to demonstrate just how capable it is. Needless to say, he seems pretty happy with the results.
"It brings a smile to my face, and that's hard to do for me," he says. "The sound is incredible. The 350, it winds out and burbles and pops when you let off it, screams when you hammer it. I love the darn thing. Why would you drive a stock one when you can drive this?"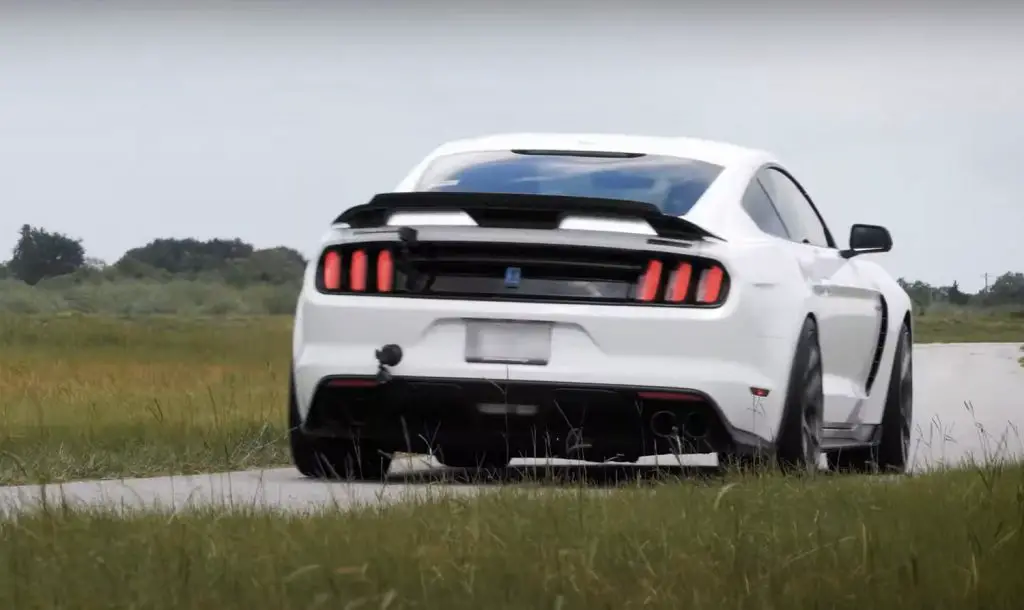 It's certainly hard to argue with that assessment. Especially since the supercharged Shelby is capable of running 0-60 in just 3.3 seconds, and finishing the quarter-mile in 10.8 seconds at 133 miles-per-hour. The main contributing factor to that is the car's giant 3.0L Whipple supercharger, though the Shelby also has a larger throttle body and injectors to support it.
The only downside to supercharging a track-focused car like the GT350 is the extra heat the blower generates, but Hennessey counters that with a new high-flow heat exchanger, too. So this HPE850 should keep its cool, even in the Texas heat. And we have a feeling its new owner will be more than happy to test that out on a regular basis.
We'll have more cool videos like this to share soon, so be sure and subscribe to Ford Authority for more Ford Mustang news, Mustang Shelby GT350 news, and non-stop Ford news coverage.