On paper, it just seems silly to line up a classic Pro Touring Ford Mustang against a 2017 Porsche 911 Turbo S. After all, the vintage Ford Mustang is going to need a lot of work to keep up with the king of the 911 hill, which packs a twin-turbocharged 3.8L flat-six that produces 580 horsepower and 553 pound-feet of torque, good enough for a 0-60 romp in the mid two-second range. But the Pro Touring Ford Mustang in this video showdown is far, far from stock.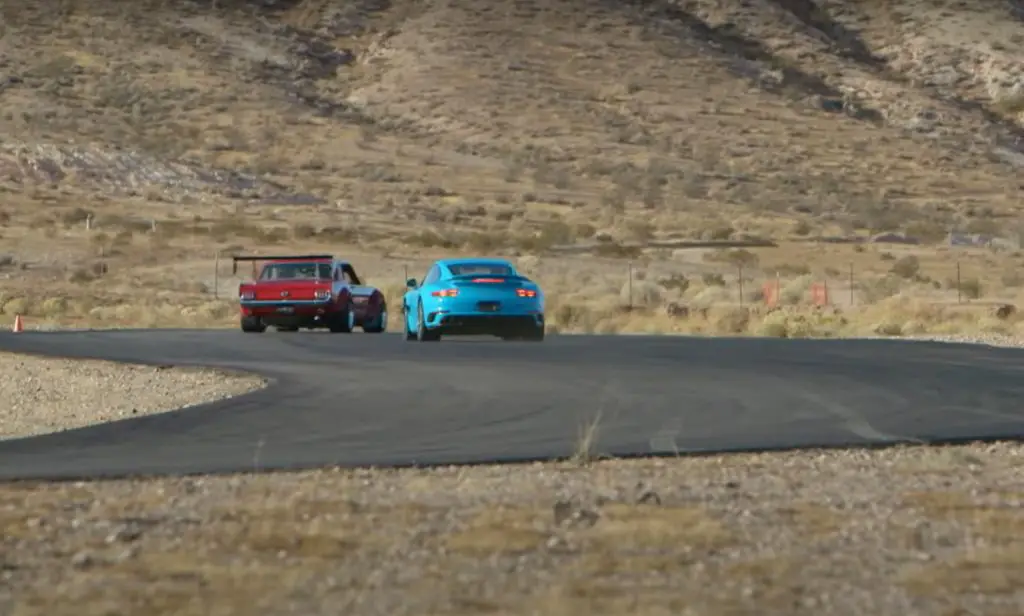 The Mustang lays down around 600 horsepower to the wheels, which beats out the Porsche on paper. It's also packing massive brakes and a manual transmission, which is a bit of a disadvantage compared to the 911's dual-clutch PDK automatic gearbox. Regardless, the two cars, complete polar opposites of each other, meet up at Willow Springs International Raceway to see which one can lay down the best lap time.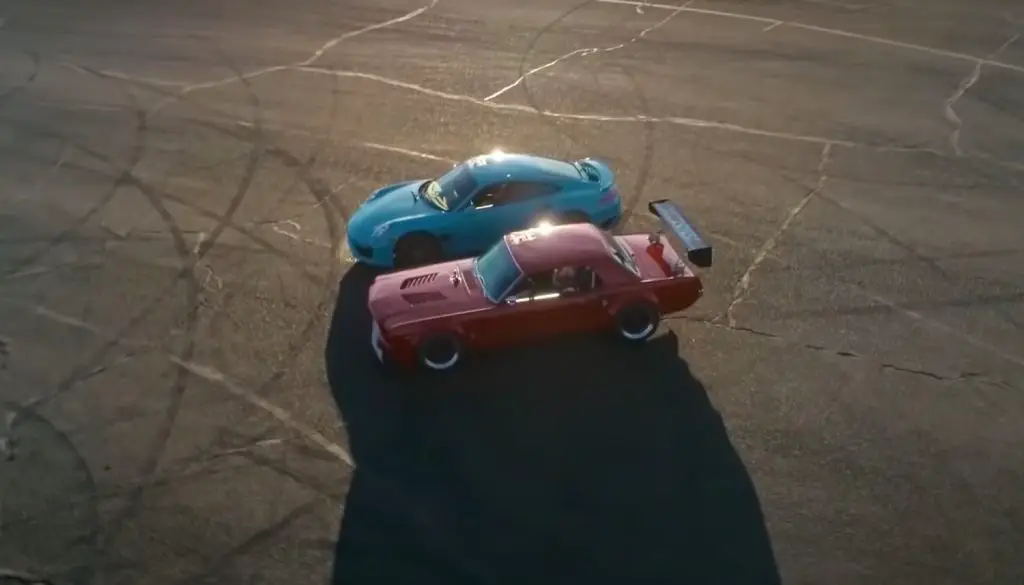 Each car runs three five-lap heats, with a point awarded for each heat. Two-out-of-three is enough to claim victory here, and the drivers are allowed to make suspension adjustments in the pits between heats. The 1966 Ford Mustang faces one more disadvantage in that regard as well. While the Porsche is piloted by pro driver Randy Pobst, it's being driven by a bit of a novice, and the 911 also enjoys the superior traction all-wheel-drive presents.
Regardless, the Mustang puts on one heck of a show, staying right with the new, high-tech Porsche the entire way. And when the dust settles, each wins a round with nearly identical lap times. Thus, this battle is declared a draw in the end. But more importantly, it's proof that new, high-tech, heavily-engineered cars aren't always the fastest way to get around a track.
We'll have more cool videos like this to share soon, so be sure to subscribe to Ford Authority for more Ford Mustang news and ongoing Ford news coverage.