2021 Ford Bronco deliveries aren't scheduled to begin until next spring, but we've seen plenty of prototypes running around and testing at various locations around the U.S. recently. And it was on one of those trips, in this case Colorado, where champion off-road driver Brad Lovell, who has also helped with the Bronco's development over the last three years, was able to treat us to a walkaround of the 2021 Ford Bronco Badlands two-door.
The first thing Lovell discusses is the Bronco's independent front suspension. He's quick to point out the fact that he's traditionally been a solid axle kind of guy, but notes that the current fastest vehicles in King of the Hammers competition are using IFS setups. He also talks about the robust nature of the suspension in general, with its long A-arms and good travel coupled with better ride quality on regular roads.
Interestingly, Lovell also compares the Ford Bronco to the Ford F-150 Raptor. He notes that the Raptor is more capable at speeds above 45 miles-per-hour, but the Bronco dominates everything below 5 mph, which makes it the superior rock crawler.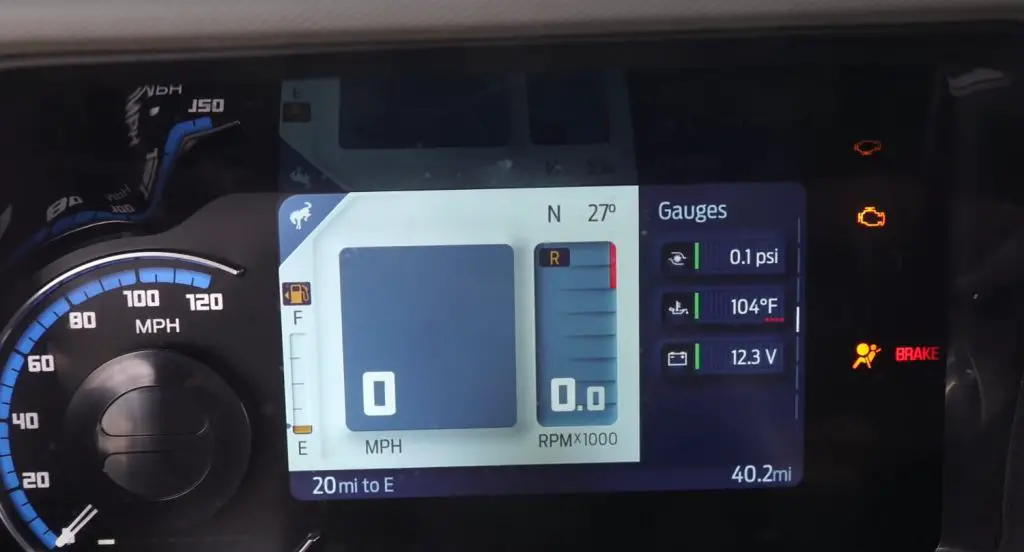 Lovell discusses the development of the sway bar disconnect feature present on the 2021 Ford Bronco Badlands two-door as well. This is a feature that's come a long way in recent years, and Ford has made the process incredibly simple compared to older units, which were difficult to engage and disengage.
We also get a good look at the Bronco's digital gauge cluster and how it changes as Lovell cycles through the G.O.A.T. modes. The screen displays useful information like pitch roll and steering angle, as well as the wheel center. This allows the driver to fine tune their maneuvers without having to exit the vehicle to see what's going on.
Lovell notes that Ford spent a great deal of time with off-road racers to get input on all of these features present in the new Bronco. It's quite clear that the automaker was intent to make the 2021 Bronco a serious off-road tool, and we can't think of a better person to give it their stamp of approval.
We'll have much more on the Bronco in the coming days, so be sure and subscribe to Ford Authority for more Ford Bronco news and non-stop Ford news coverage.