We get the impression that Ford Mustang pro drifters Vaughn Gittin Jr. and Chelsea DeNofa lead pretty exciting lives. Ones filled with all sorts of fun opportunities, including hooning around in the latest and greatest vehicles like the Ford Mustang Mach-E 1400. But aside from racing in their drift-prepped Ford Mustangs, Gittin Jr. and DeNofa also get to play around with them a bit in this awesome video from Ford Performance.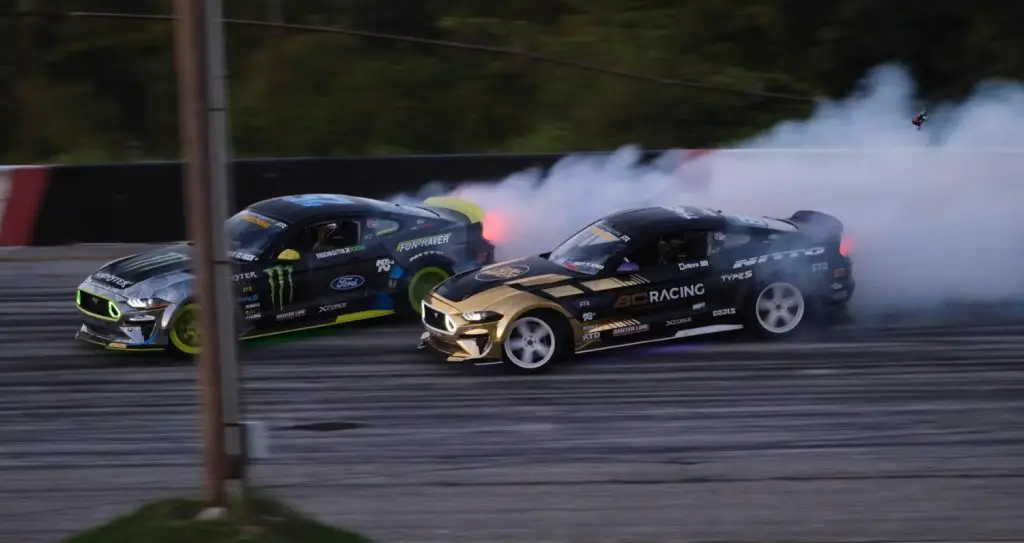 This tandem freestyle drift effort is rather nerve racking to watch, because these cars come so close to disaster, so many times. It also takes place around the outfield of the Freedom Factory, which is the formerly abandoned DeSoto Speedway, located right next to Bradenton Motorsports Park in Bradenton, Florida.
Speaking of living the dream, this particular piece of land was purchased by famed YouTuber Cleetus McFarland and repurposed as a place to shred tires and create content. That includes awesome videos like this one, which we imagine are more fun to put together than participating in some boring, sanctioned motorsports event.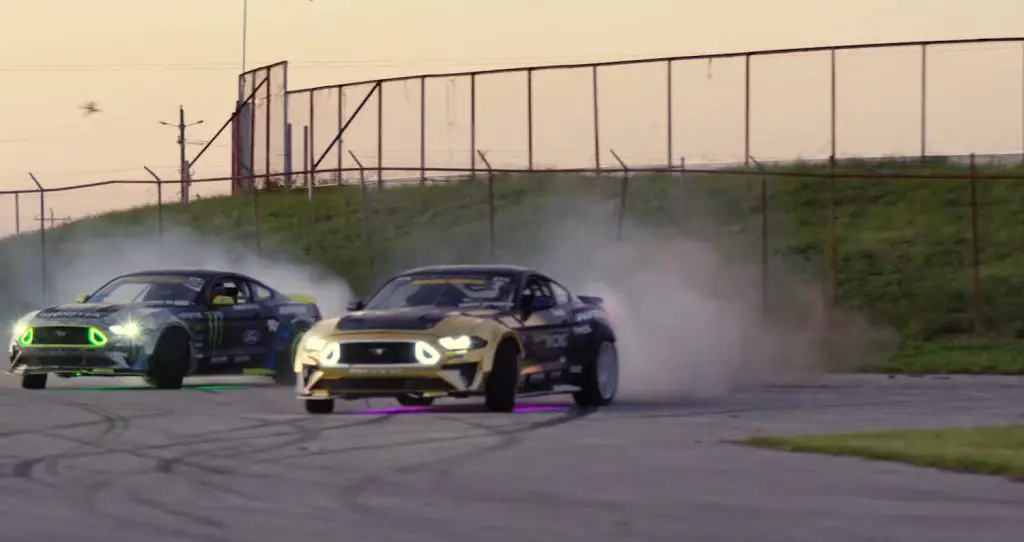 The pair of Ford Mustangs dance masterfully in unison around the premises as these two drivers show off their supreme skill on multiple occasions. Clearly, Gittin Jr. and DeNofa have more driving talent in their respective pinky fingers than most of us, because we'd probably crash at least once trying to recreate these impressive stunts.
The cinematography present in this video is also undoubtedly impressive, with some seriously great shots and angles pieced together that only add to the excitement. So kudos to whoever put it all together in one cohesive clip. Now, we're just waiting on our invitation to the Freedom Factory so we too can participate in these supremely fun automotive shenanigans.
We'll have more cool videos like this to share soon, so be sure and subscribe to Ford Authority for more Ford Mustang news and continuous Ford news coverage.