We recently reported on the world's first-ever all-electric customer rally car, the Ford Fiesta ERX, which has been built by STARD Austria for the FIA's new World Rallycross Project E race series. Then, shortly after the electrified Ford Fiesta won it's very first race, we reported that race car driver and Hoonigan extraordinaire Ken Block would also be piloting the little marvel in the Project E series. Now, we're getting our very first look at Block behind the wheel of this insane little rally car.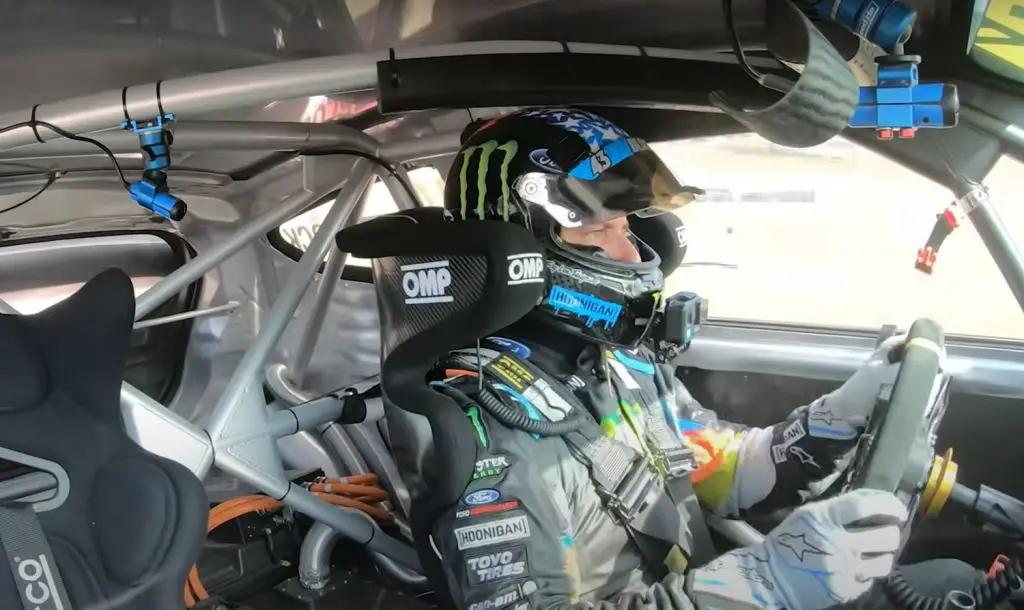 Block recently got his introduction to the Ford Fiesta ERX in Höljes Sweden, which was essentially just a chance for him to get a feel for the car. And of course, to destroy a set of perfectly good tires for his and our enjoyment. That's certainly easy to do in this car as well, because it's packing 600 horsepower and 800 pound-feet of instantaneous torque.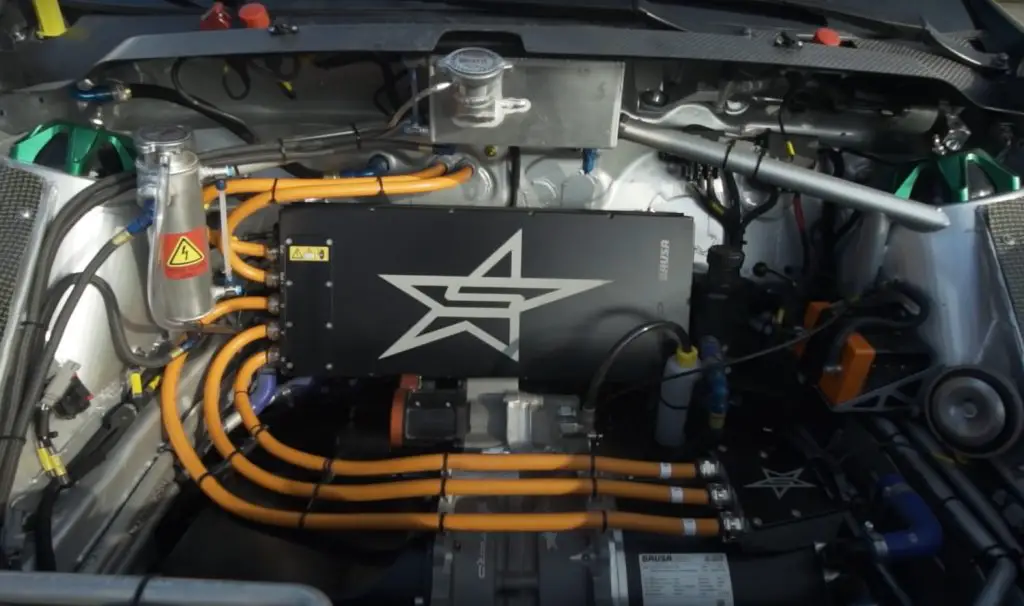 As Block points out, converting a motorsports series with as rich a history as rally racing to electric power is not an easy task. Aside from convincing drivers and teams that it's the future, they also have to win over fans who've grown up listening to internal-combustion engines screaming around a track. But the Fiesta ERX is certainly an impressive piece of kit that might help make that task a little easier.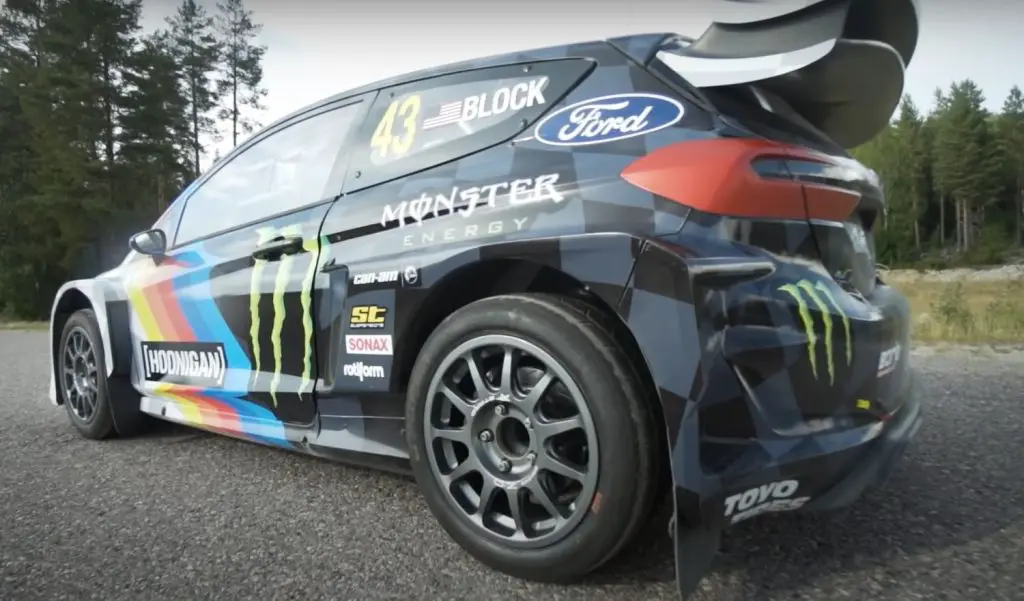 If nothing else, Block is certainly impressed with the car and its insane 1.8 second 0-60 time. He also notes that unlike a traditional rally car, it's extremely easy to drive. Unlike most electric vehicles, the Fiesta ERX has a two-speed transmission, but racers only use one gear on the track. So there's no shifting, clutch pedal, or constant gazing at the tachometer reading necessary.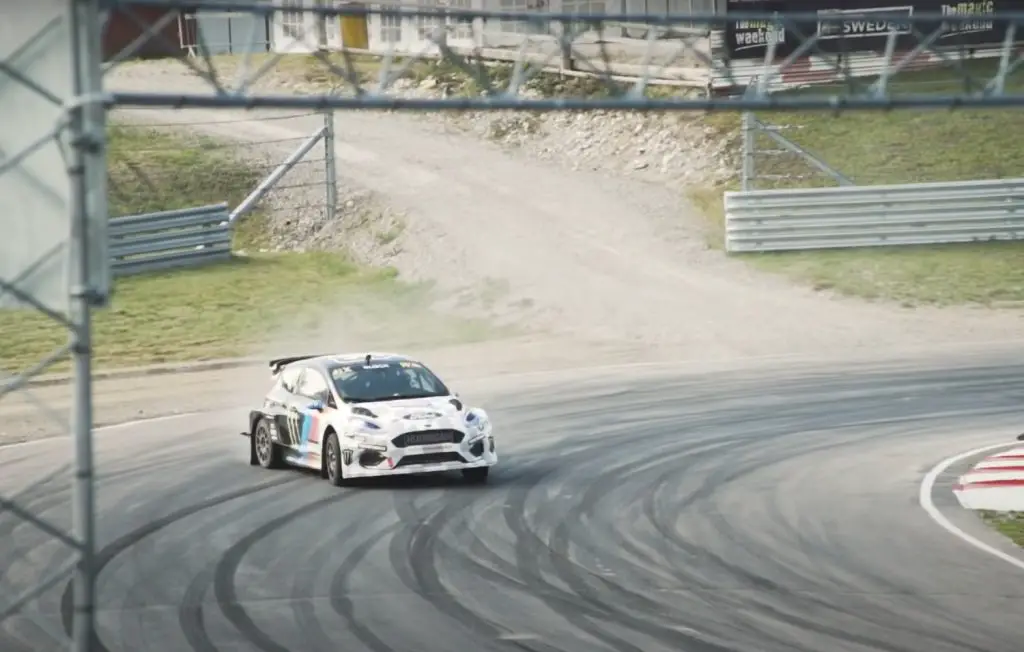 There is a major learning curve involved with the torque curve, however, especially for a seasoned pro like Block, and that much is evident from this footage. But at the same time, it's pretty clear that he's rather excited about conquering that little challenge.
We'll have more on this exciting electric racer soon, so be sure and subscribe to Ford Authority for more Ford Fiesta news and continuous Ford news coverage.