Concept cars are the stuff of dreams, usually representing wild ideas and visions of the future that may or many not actually translate to a real production vehicle. That's by design, of course – automakers oftentimes build concepts with zero intention of producing them, and other times create thinly-veiled sneak peeks at future models. However, this particular Ford concept, the Sport Trac Adrenalin, meshed together features from a pair of existing vehicles. And now it's going up for grabs at Barrett-Jackson's upcoming Fall auction.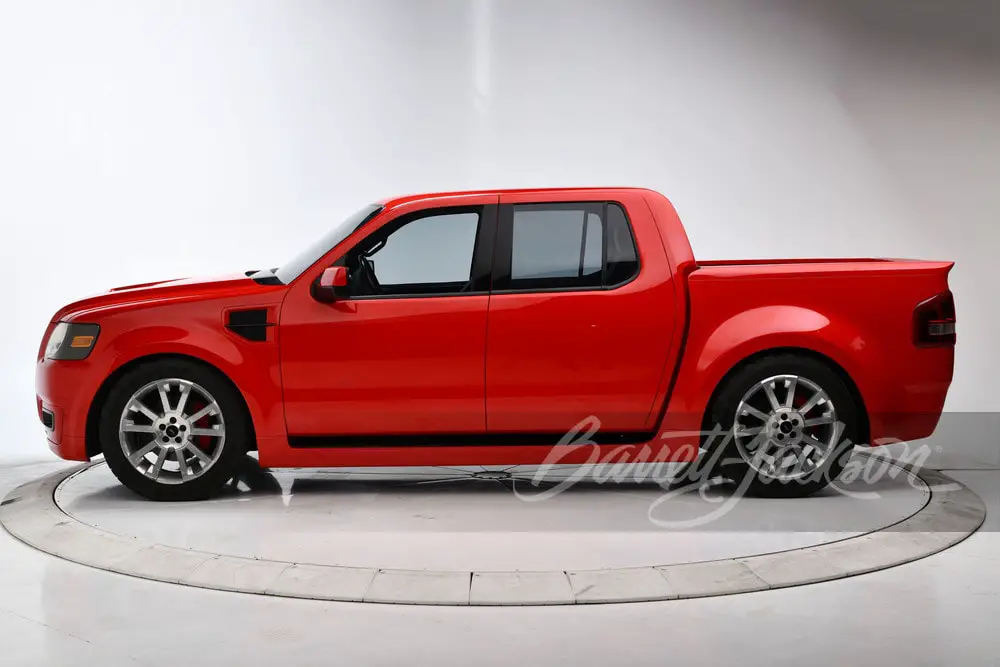 This Sport Trac Adrenalin Concept made its debut at the 2005 New York Auto Show, where it was billed as a marriage between the Ford F-150 Lightning and the Ford Explorer Sport Trac. At the time, Ford called it the "world's first high-performance sporty utility truck," mainly because of what was supposed to lie under the hood – The Blue Oval's supercharged SOHC 4.6L V8 engine from the 2004 SVT Mustang Cobra. This concept, however, appears to be packing a regular old 4.6.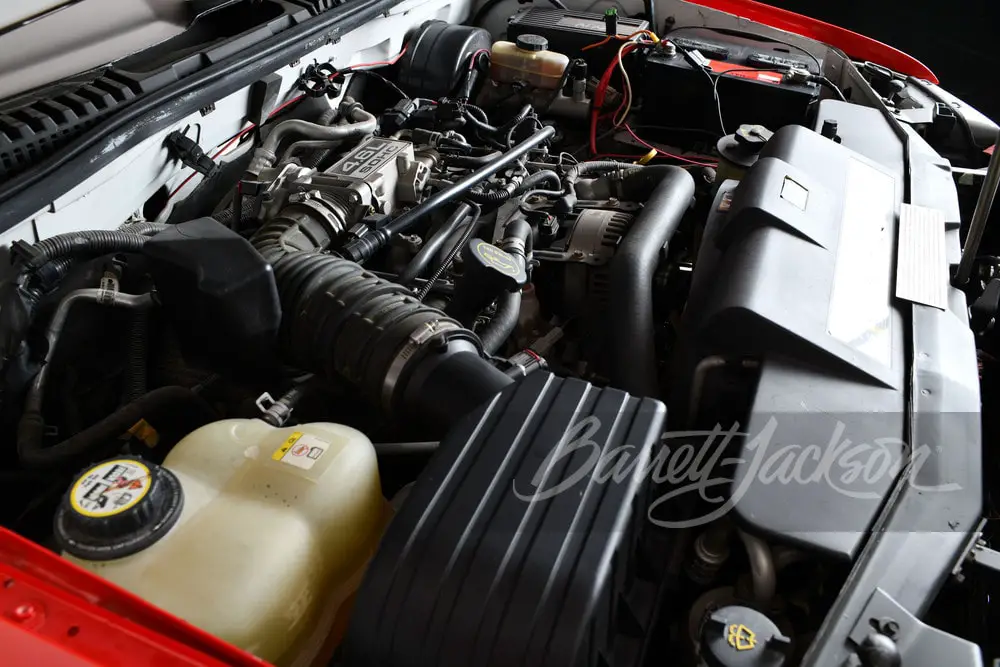 That modular mill produces 390 horsepower and 390 pound-feet of torque, and is paired not to a manual transmission, but rather Ford's six-speed automatic first used in the Lincoln Navigator. The idea was to offer the truck in either rear- or all-wheel-drive configurations. Other performance goodies include an SVT tuned suspension with with special shocks and springs, bigger stabilizer bars, and high-performance brakes.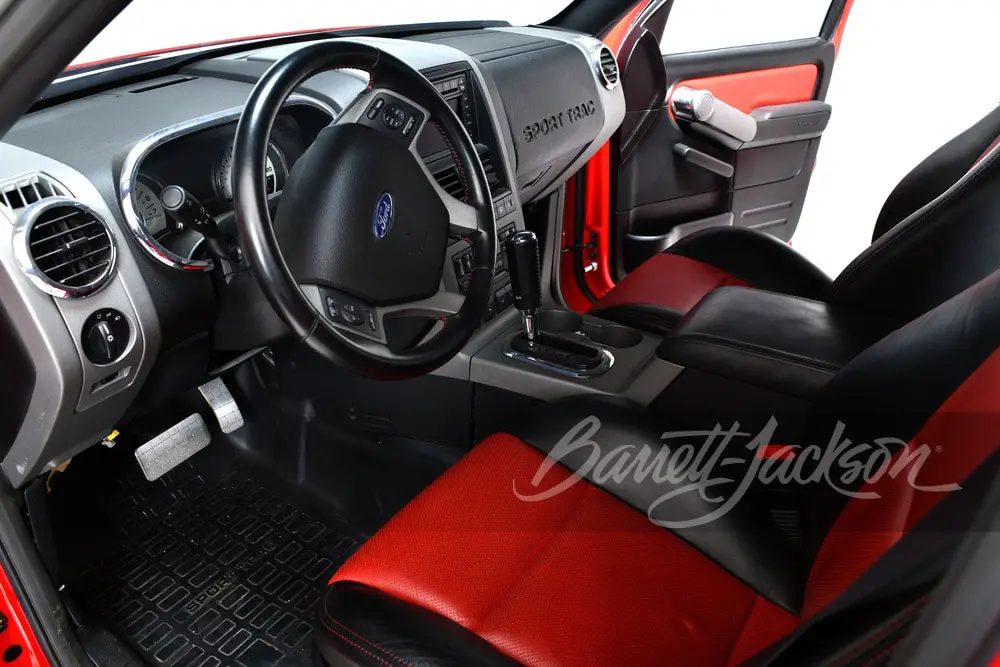 The exterior of this Ford concept is essentially a smoothed-out version of the production Explorer Sport Trac, with integrated bumpers, front fender vents, a ventilated hood, and dual exhaust protruding from the rear. A set of 21 inch wheels caps off a rather attractive look that's stood the test of time quite well.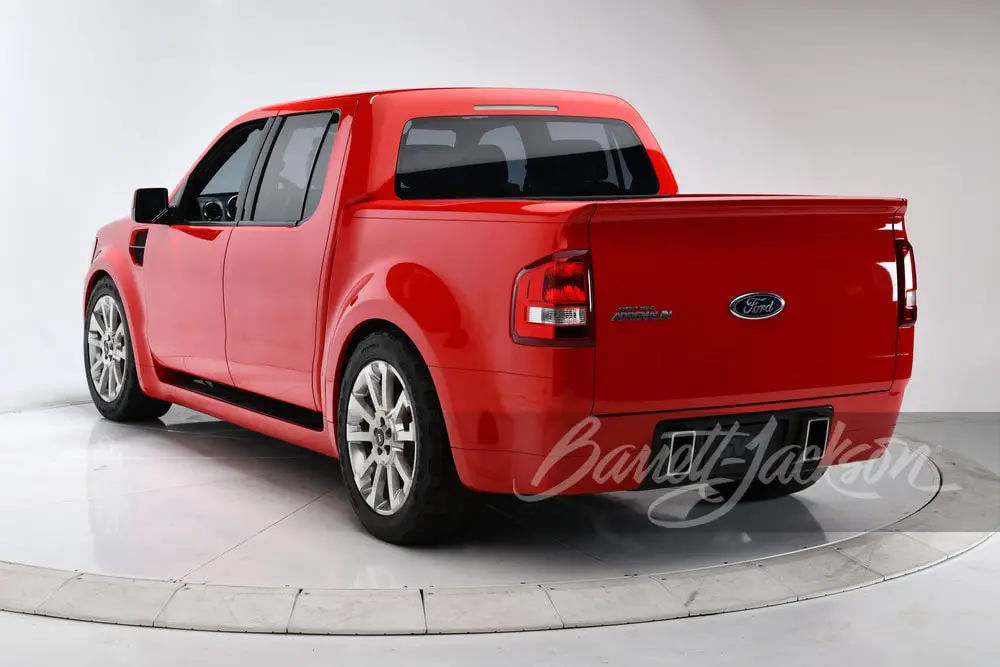 When the Sport Trac Adrenalin Concept was revealed, the automaker announced that it planned on putting it into production for the 2007 model year. Alas, that never happened, but now one person is going to get the chance to bring home this cool concept. Unfortunately, like most concepts, it isn't street legal, however.
We'll have more cool cars for sale to share soon, so be sure and subscribe to Ford Authority for the latest Ford Explorer news and non-stop Ford news coverage.