Firefighters cut up vehicles frequently as part of critical vehicle extrication training that teaches them how to extract trapped individuals from crashes as quickly as possible. Typically, this training involves already scrapped or nearly worthless vehicles, or at least nothing particularly special. However, that wasn't the case at the Dearborn Fire Department recently, as it got to practice these methods on nothing less than a 2020 Ford Mustang Shelby GT500 prototype.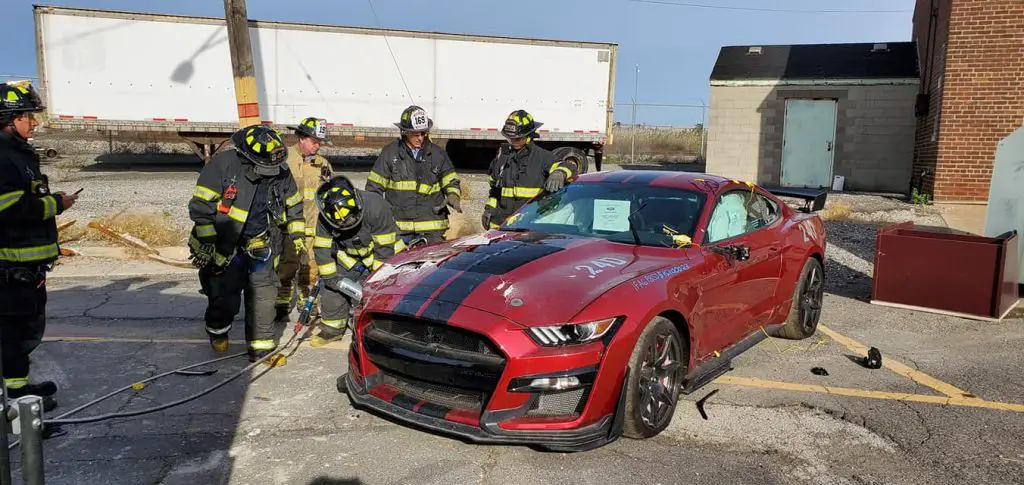 The "prototype" is an important distinction here, because we know that the mere sight of this chopped up GT500 is enough to send the internet into a mad frenzy. This particular car was donated by Ford to the fire department because it was destined for the crusher anyway. So it probably thought, why not allow its death to not happen in vain?
And if it's any consolation, the heroes at the Dearborn Fire Department admitted that it "almost broke their hearts" cutting up such an amazing machine. Even if it had to be destroyed one way or another, we're not so sure we'd be able to go through with cutting the Shelby GT500 prototype into pieces, sawing through the roof pillars and ripping the hood and door off.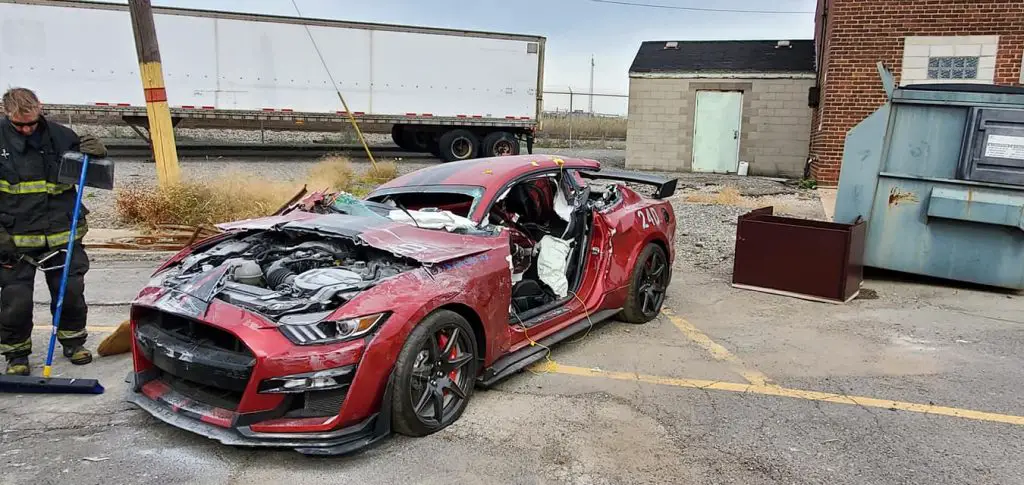 It also doesn't ease the pain knowing what these cars sell for, nor that this one is equipped with the $18,500 Carbon Fiber Track Pack. Just look at those amazing carbon fiber wheels, which we'd love to yank off and put on our own cars. Regardless, it's obvious that this isn't a production GT500 in a number of areas, including under the hood, where it looks nothing like the latest snake's engine bay.
We'd love to save all of these developmental prototypes, but unfortunately, that just isn't possible. But normally, their destruction happens in private, not blasted across social media, so perhaps that's why this loss is so painful. Maybe it's just better not to know about it or see it, even if it is happening.
We'll have more cringe-worthy stories like this to share soon, so be sure to subscribe to Ford Authority for more Ford Mustang news, Shelby GT500 news, and continuous Ford news coverage.