While we were awaiting the reveal of the all-new 2021 Ford Bronco, many rumors swirled regarding what, exactly, we could expect. One such rumor was that the new Ford Bronco would feature a foldable windshield, just like its established rival, the Jeep Wrangler. But when the Bronco was revealed, we quickly realized that the foldable windshield did not make it to production. And now, we know why.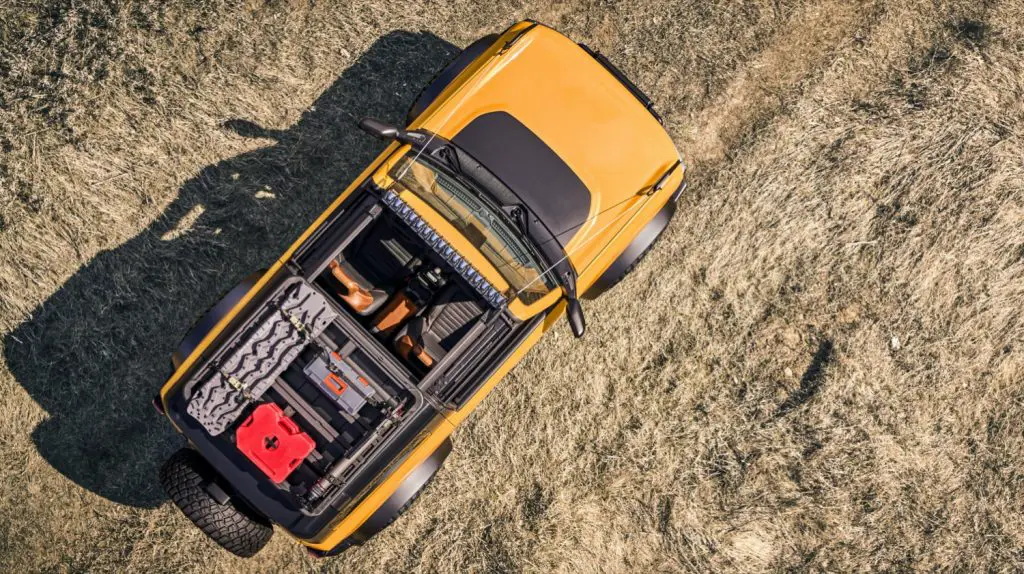 "We looked at that. In the original vehicle, you could do that," Paul Wraith, Bronco chief designer, told Ford Authority executive editor, Alex Luft, in a recent interview. "But it brings with it some problems. It does provide the user with a fairly rare event, since you start getting into things like flat windshields, which is a compromised construction around pillars."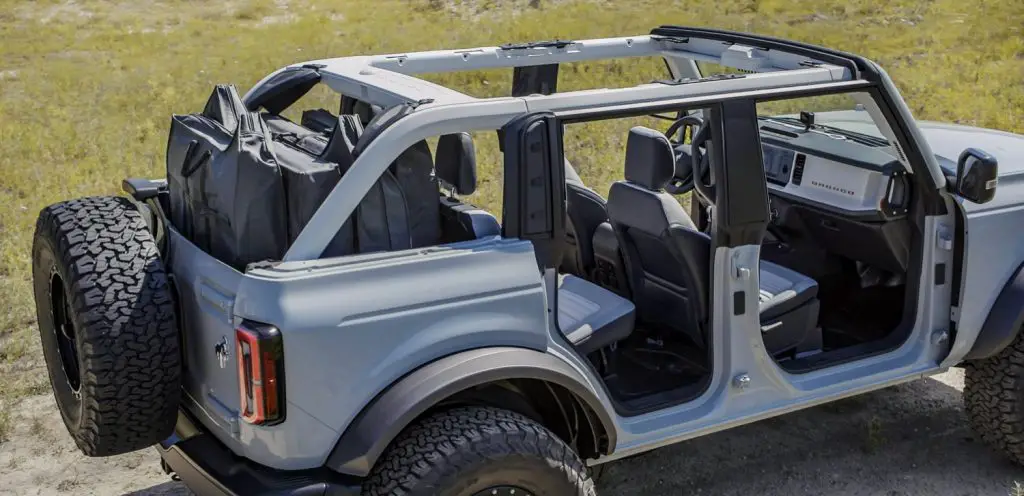 "So what we actually really wanted to do is to provide a very open-air feel, thin out the pillars as much as we could, which is why we have the airbags in the sport tubes," Wraith explained. "That provided people a very safe envelope for people to sit within. So when you look at tradeoffs, we think we made the right one – but it's very safe, very open, and a good experience – and I think we made the right tradeoff."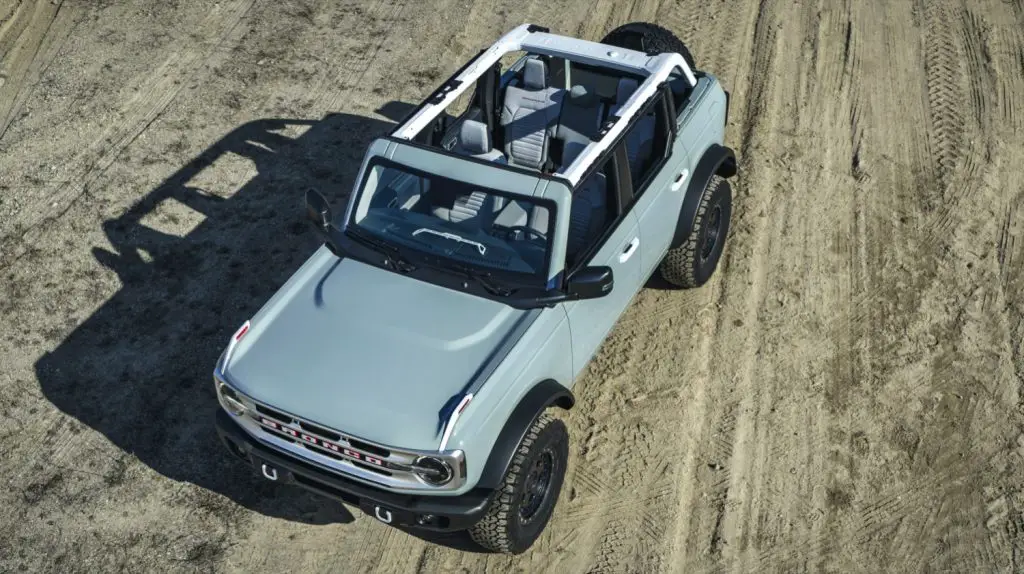 The sport tubes Wraith is referring to is what Ford calls the roof construction that runs from the windshield to the trunk. It's clear that safety was at the forefront of the Bronco's design, particularly in the event of a rollover accident, which is more common with high-riding, shorter-wheelbase vehicles.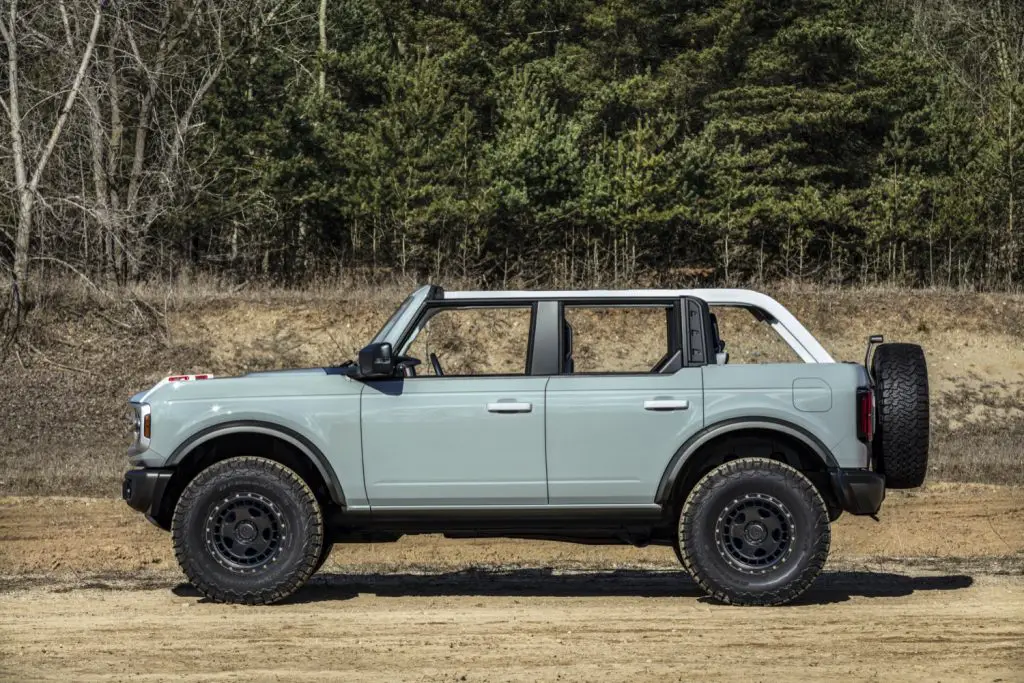 Those that seek an open-air experience will still be able to remove the roof and doors rather easily. In the four-door 2021 Ford Bronco, those doors can also be stored in the rear cargo area, which is something the Jeep Wrangler does not accommodate. And its top can also be removed in sections by one person, while the Wrangler requires a bit of heavy lifting and preferably a partner.
We'll have much more on the new Bronco soon, so be sure and subscribe to Ford Authority for more Ford Bronco news and non-stop Ford news coverage.