When the 2021 Ford F-150 was revealed a few months ago, Ford was quick to note that the 14th generation pickup was wearing all-new body panels, a fact that Ford Authority was the first to report back in June. However, the automaker did decide to carry over the F-150's cab and bed dimensions from the previous-gen pickup, which had us wondering if that decision was made to keep costs down.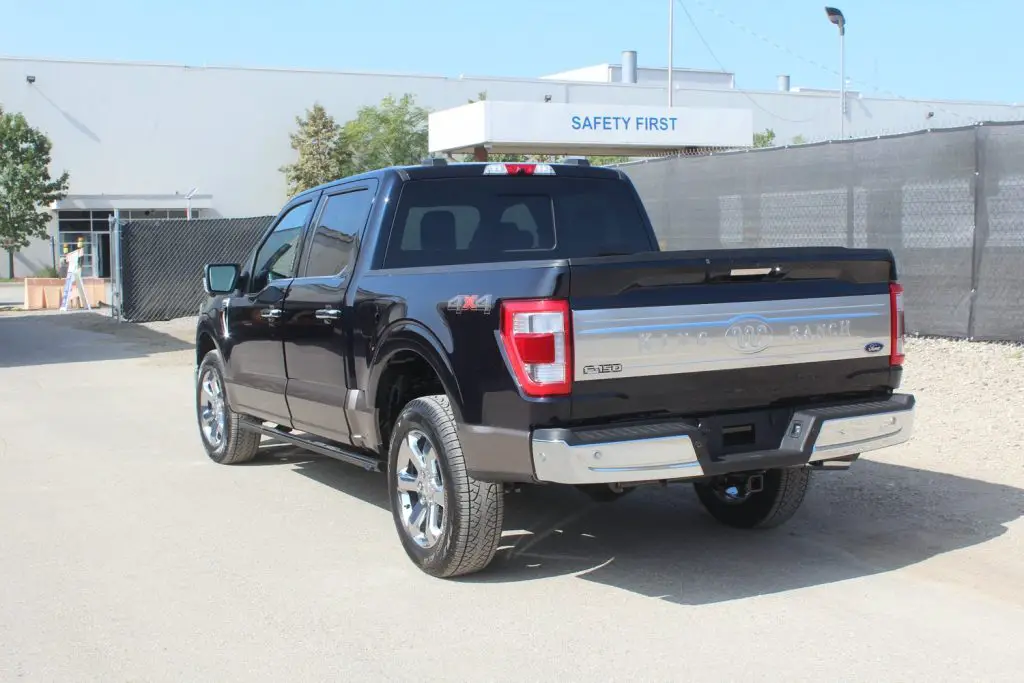 "We're always working on cost, as a business it's important to have as efficient a design as possible," Ford Motor Company Vice President and President of the North American region, Kumar Galhotra, told Ford Authority executive editor, Alex Luft, in a recent interview. "But that wasn't the focus of this new vehicle's design. The focus of the 2021 F-150 was what we call 'human-centered design' – what do the customers want, what are they doing with the vehicle? Sometimes they might not even know what they might need, allowing us to create a solution."
We reported on Ford's new human-centered design philosophy earlier this month, which is when we learned that development of the 2021 Ford F-150 actually began when the 13th generation of the pickup launched in 2015. Ford needed that extra time to do a ton of research and host immersion events, where it could figure out what new and innovative features buyers might be looking for in a pickup.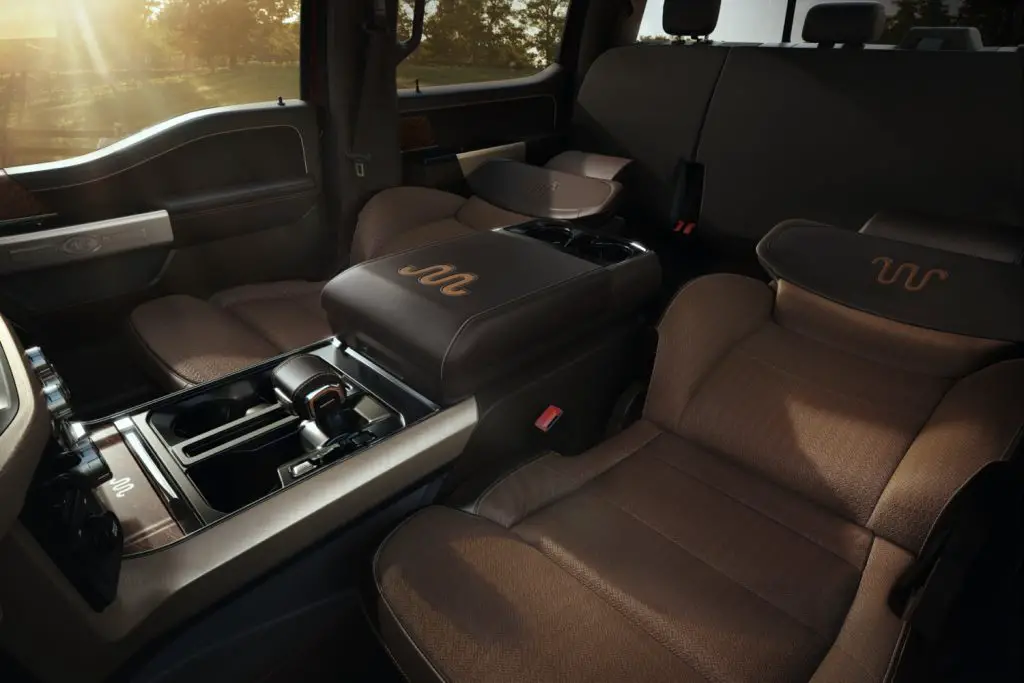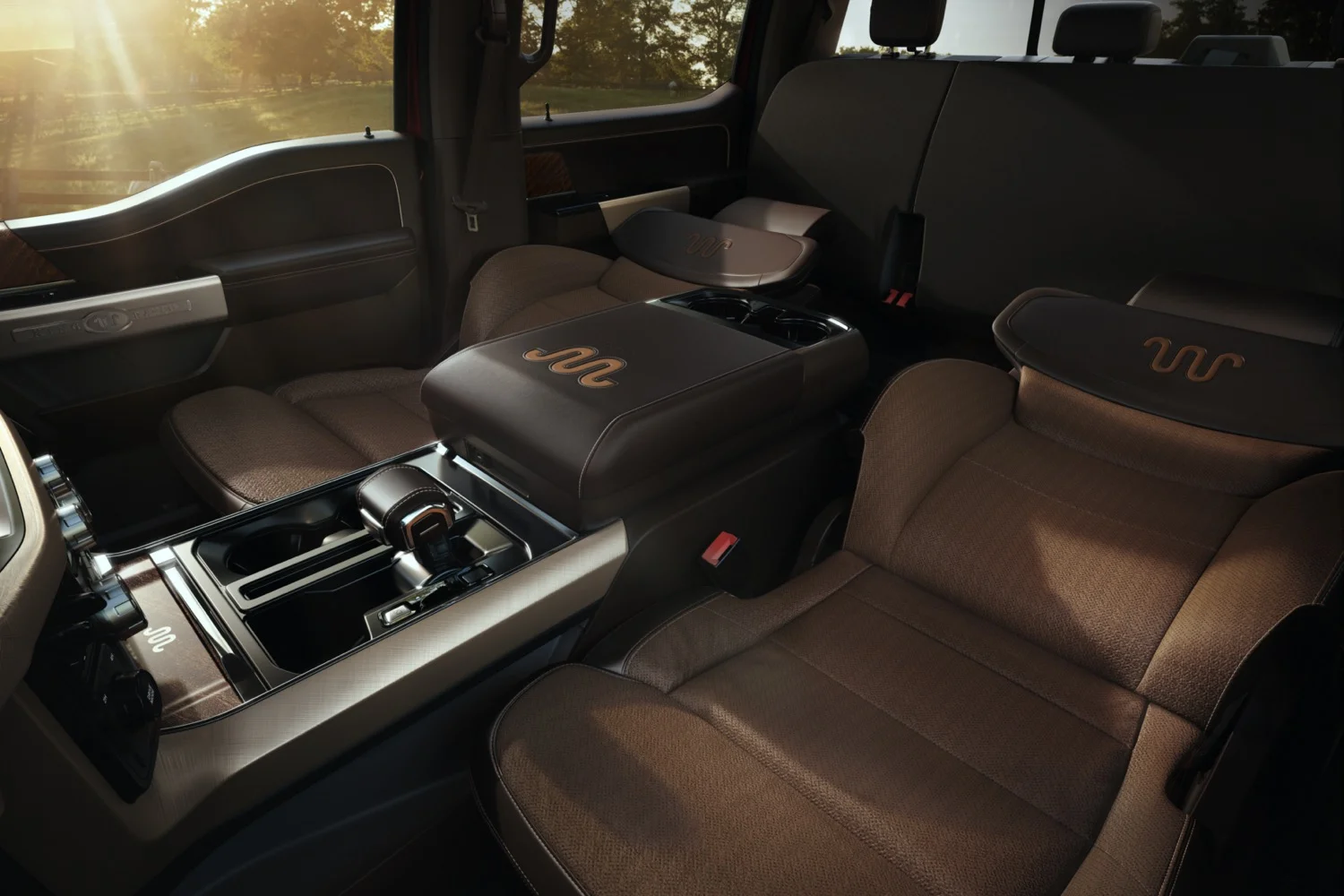 The automaker also spent considerable time conducting observational research – following truck owners around their communities and job sites to see how they actually use their pickups. "We started noticing things with a lot of our F-150 customers – a lot of them take naps in the truck, like when on a job site," Galhotra said. "You're busy, you have a little bit of time for lunch, so the idea for the fold-flat came from people taking naps in the truck."
"We also observed that they're always looking for a surface to put their tablets or laptops on," Galhotra continued. "We can go to rotary shifters now, since the connection between the shifter and transmission is electric. But customers definitely wanted the shifter, so the challenge was – how do you maintain the shifter and give them that space? And the team did a fantastic job there."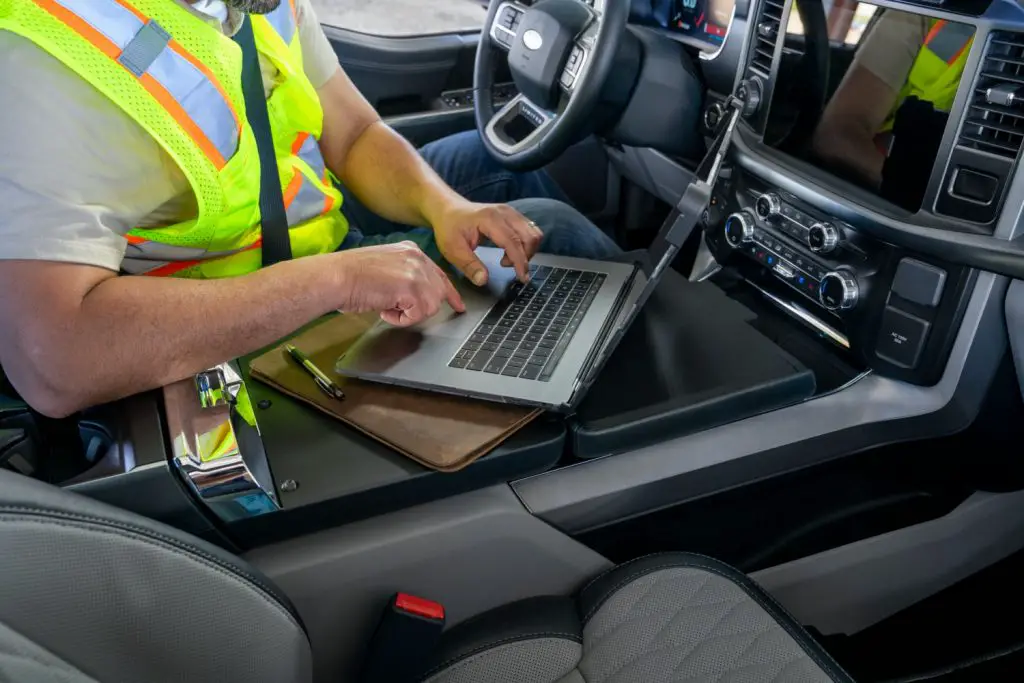 These observations were directly responsible for the 2021 F-150's Max Recline Seats, stow-away shifter, and Interior Work Surface.
Customers will be able to enjoy the 2021 F-150's many innovative features soon, as the all-new pickup entered production at the Ford Dearborn Truck Plant in September, and is scheduled to arrive at dealerships in November. Pricing for the pickup has risen a bit, which is to be expected from an all-new model bearing a host of new features and technology.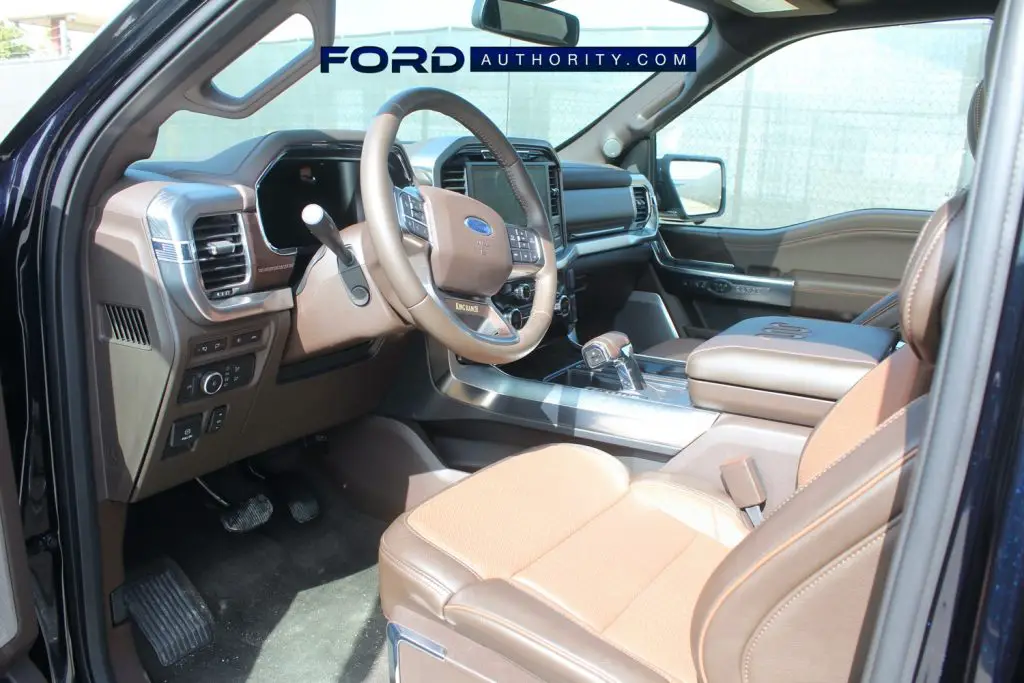 In addition to its new exterior design and innovative features, the Ford F-150 interior has undergone a complete overhaul as well, complete with enhanced materials, new color choices, and additional storage. That includes the addition of an all-new 12-inch center screen, which is standard equipment on the XLT and above. Users are able to split the screen and control multiple functions simultaneously, including navigation, music, and truck features.
As was the case with previous generation, the new F-150 will continue to be offered in XL, XLT, Lariat, King Ranch, Platinum, and Limited trim levels.
We'll have much more on the all-new F-150 very soon, so be sure to subscribe to Ford Authority for the latest Ford F-Series news, Ford F-150 news, and continuous Ford news coverage.