We've known for some time now that an all-electric Ford Transit was on the way with a launch scheduled for mid-2022, just like the electric Ford F-150. But what we didn't know was what this EV van was going to be called, nor what it would look like. Now, we've learned that this electrified van will be named the Ford E-Transit, and the automaker will be revealing it to the world on November 12th.
The zero-emission, all-electric E-Transit is the latest addition to what is already the world's best-selling cargo van. And it's arriving at a time when Americans – and others around the globe – are ready to embrace the potential of green delivery.

According to a new survey conducted in the U.S., U.K., and Germany, people are increasingly expressing openness to delivery services operated by electric vehicles. More than 60 percent of Americans and 68 percent of Brits care about the environmental impact of vehicles used by delivery services. That's a 12 percent increase in the U.S. alone since earlier in the year.
In all three countries, more than half of respondents say they'd choose an electric-powered delivery service over a gas-powered one if price and arrival times were the same, with 54 percent in the U.S. and nearly 58 percent in the U.K. saying so. And even if they have to wait longer for a delivery via zero-emissions vans, 43 percent of Americans and almost 50 percent Brits say they would do so.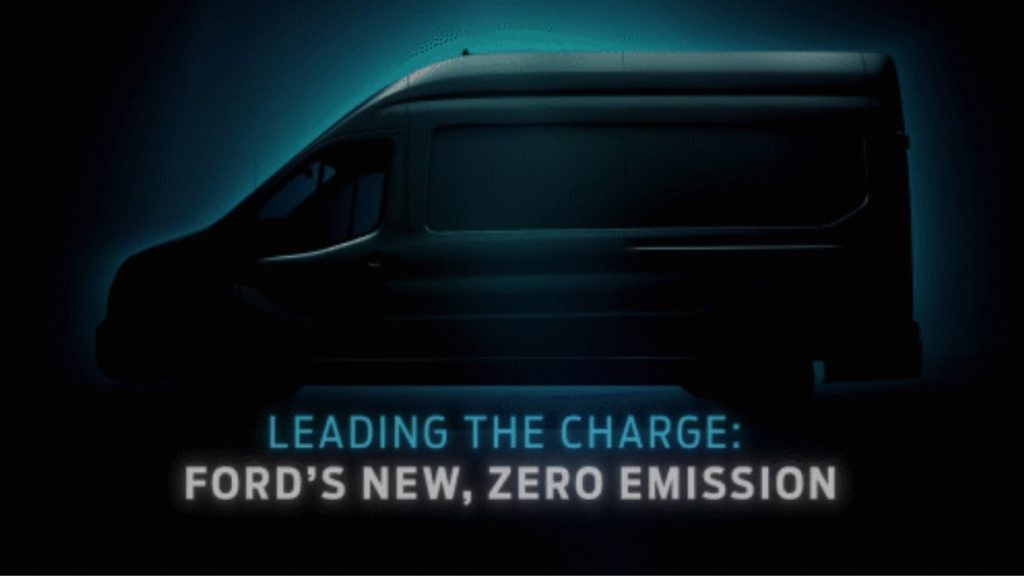 Ford sees this a a sign that the world and the way we power our vehicles is clearly changing, and that's why it believes the time is right for the Ford E-Transit – something that remains the backbone of commercial business while serving both the community and the environment.
We'll be on hand for the E-Transit reveal in a couple of weeks, so be sure to subscribe to Ford Authority for more Ford Transit news and 24/7 Ford news coverage.