The days of keeping a car washed and waxed to protect its finish are long gone, and these days, there are a slew of high-tech products available that are specifically designed to preserve paint. That includes paint protection film, which essentially forms a layer between the outside world and a car's paint, protecting it from all the nasty elements out there. And we can't think of a more deserving car to receive this treatment than a brand new 2020 Ford GT.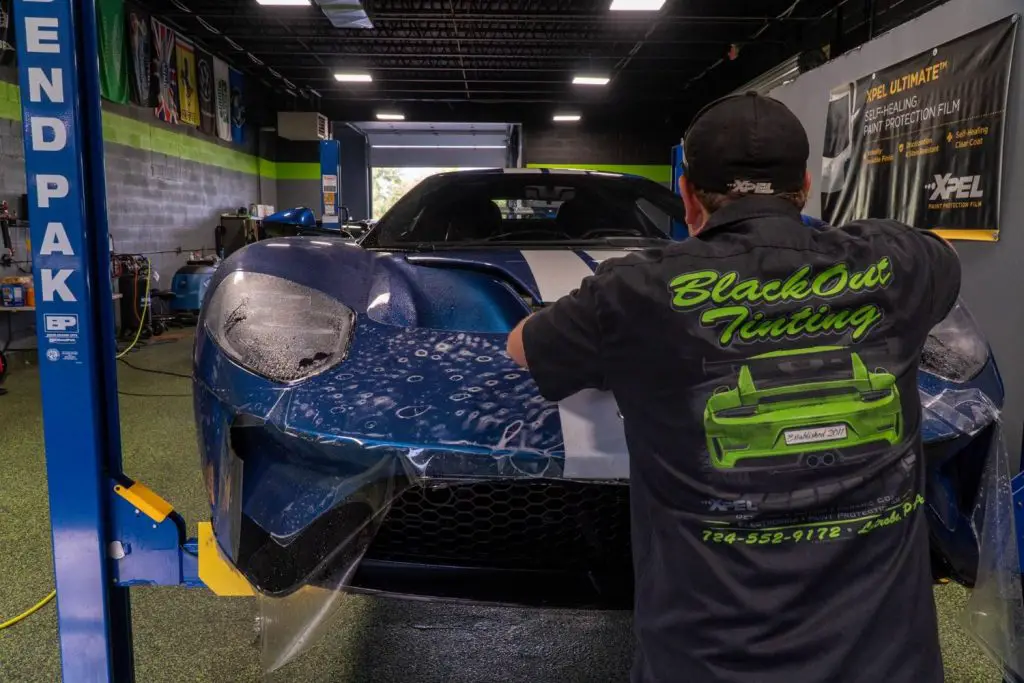 This particular 2020 Ford GT has just 40 miles on the clock, which makes it a perfect candidate to receive some paint protection film – before any problems can occur. Interestingly enough, the customer said that Ford recommended he go this route, as well as have the car ceramic coated. Given the prices GTs are trading for these days, we'd do the same thing.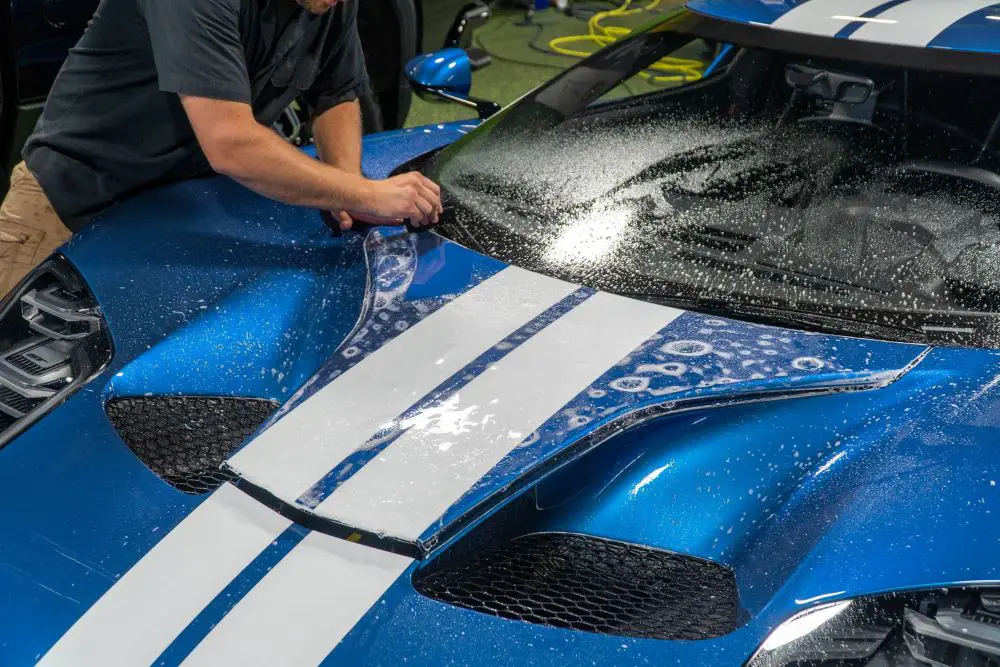 The product used to cover this Ford supercar is Xpel's Ultimate Plus Paint Protection Film, which come in patterns already, though some modifications are needed. The crew that did this wrap – Blackout Tinting of Latrobe, Pennsylvania – did change a few things to ensure a perfect fit in certain tricky edges, which is understandable. After all, the whole point of paint protection film is that no one should be able to tell it's there in the first place.
In this case, we certainly can't. And with Xpel's Fusion on top of that wrap, it's also extra shiny. The car comes out looking fantastic, and we imagine much easier to clean and keep clean. And most importantly, it'll protect the paint of a car that's bound to trade for some serious coin when the owner's two-year sales restriction is lifted in two years, if they opt to sell it at that point.
We'll have more cool videos like this to share soon, so be sure to subscribe to Ford Authority for more Ford GT News and 24/7 Ford news coverage.