Ford has put together a number of concepts since the Bronco's reveal this summer, all with the intentions of showing off what sort of personalization options are available. These Ford Bronco concepts are all sporting different parts and pieces, some of which will or may be available from the automaker when the 2021 Ford Bronco launches next spring. However, it appears that those Bronco donut doors from a previously-seen Cyber Orange two-door concept will not be part of Ford's 200+ accessory catalog.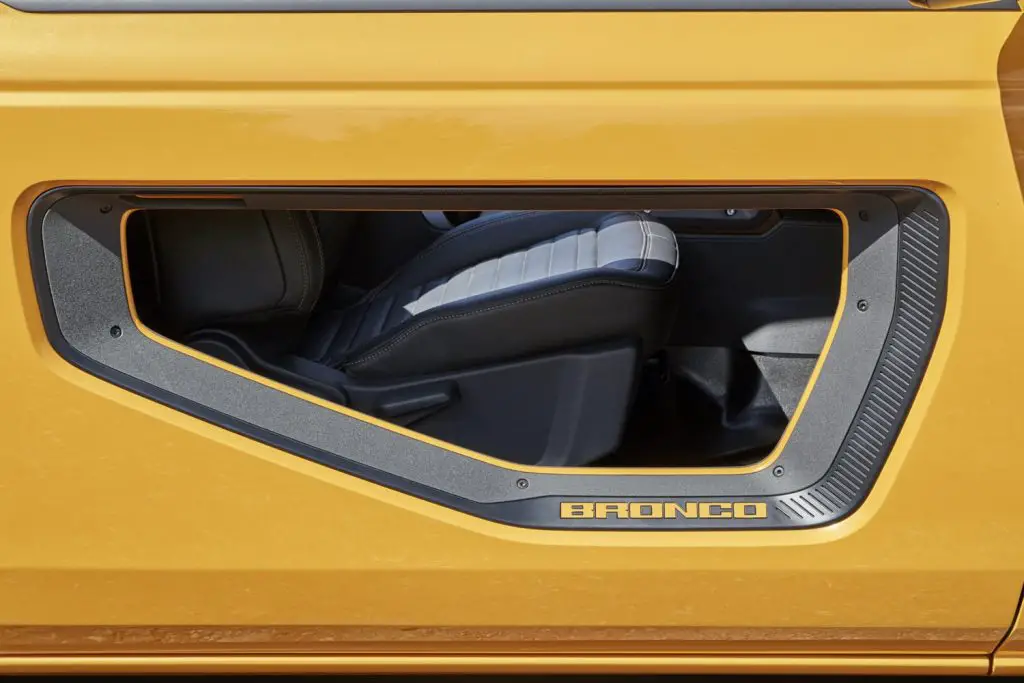 "That isn't news," North American icon communications and media relations manager, Jiyan Cadiz, told Ford Authority in a statement when asked about recent internet rumors that the Bronco donut doors would not be making it to production. "We've always touted the Bronco two-door with the stylized doors as one of the ways we are looking at personalization opportunities. The same vehicle features a two-inch lift, custom wheels, and unique interior."
While fans seemed to have quite a bit of enthusiasm about the Bronco donut doors, Ford has already removed them from the concept and replaced them with regular doors, as can be seen in a recent video from Doug DeMuro.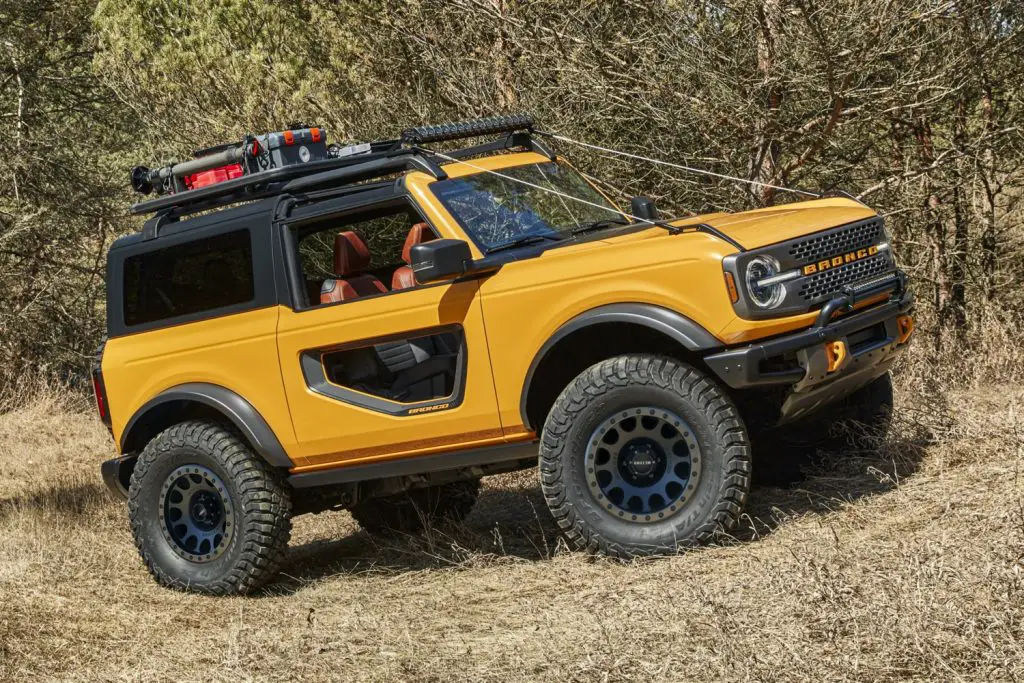 This news will certainly come as a disappointment to some, but the truth is, it's hard to expect all of the parts present on an as-of-yet unreleased vehicle to make it to production, especially parts that will be available as add-ons from an accessories catalog.
As far as what parts and accessories will be available with the 2021 Bronco, we should get a sneak peek at some of them, at the very least, when the Bronco build and price configurator goes live this coming Friday, October 23rd.
We'll have more on the 2021 Bronco very soon, so be sure and subscribe to Ford Authority for more Ford Bronco news and non-stop Ford news coverage.