Oftentimes, we come across drag races that are pretty close, with at least somewhat evenly match foes. But while a stock C7 Corvette ZR1 is a fast car as-is, it's simply no match for this modified 2020 Ford Mustang Shelby GT500. And that's immediately clear, even if the Shelby's owner hasn't had much wheel time in the car with its most recent mods.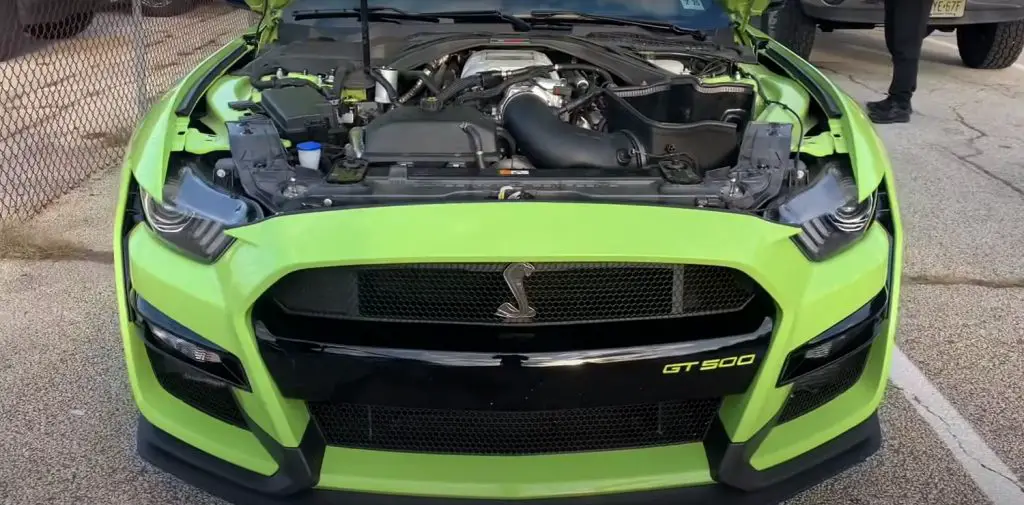 Those mods aren't terribly extensive, either, consisting of a ported blower, L&M camshafts, Lethal Performance injector fuel rails, a Whipple intercooler, Kong Performance throttle body, cold-air intake, 2.7 pulley, and Palm Beach Dyno tune. The car puts down a reported 1,000 horsepower, which is a nice gain over the stock output of 760 at the crank.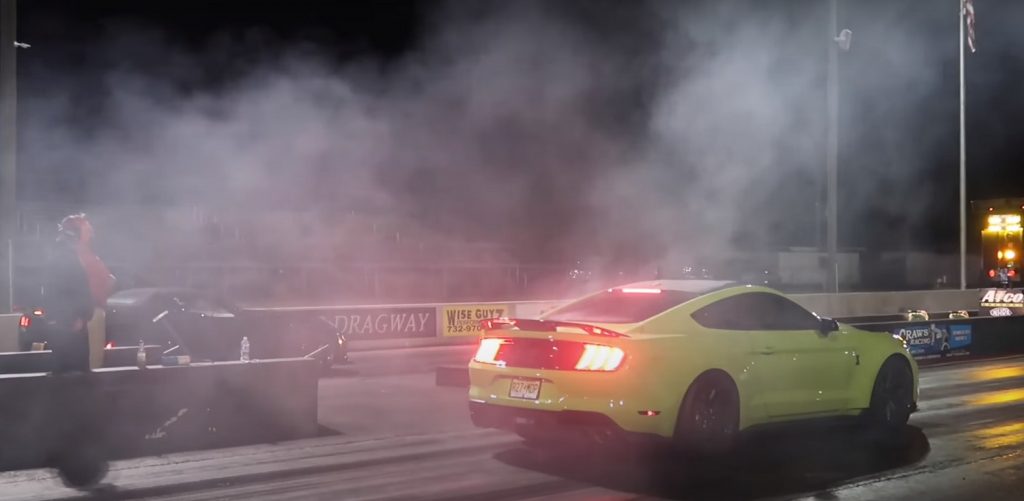 Meanwhile, the C7 Corvette ZR1 is bone stock save for a set of aftermarket wheels. It rolls with a 6.2L supercharged V8 that produces an impressive 755 horsepower and 715 pound-feet of torque. It's also quite a bit lighter than the GT500, which in this case helped its owner run a best quarter-mile pass of 10.58.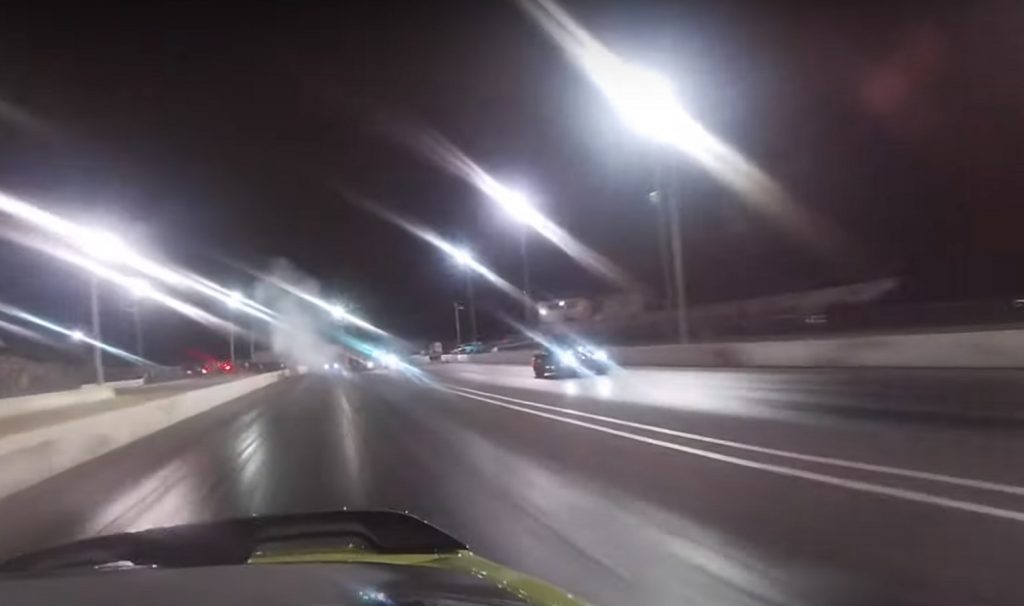 In early testing, the GT500 runs a 10.20 despite suffering some wheel hop off the line. Regardless, that makes this a surprisingly fair matchup, at least on paper. But when the light turns green, that isn't the case at all. Despite a sluggish start, the GT500 leaps ahead of the ZR1 and never looks back, running a 10.1 second pass compared to the Corvette's disappointing 11.3.
This certainly isn't the end for this Shelby, either, as the data collected from this track day is headed back to Palm Beach so the tuner can make some revisions. This car will easily break into the nines with a little bit of tweaking, that much is very clear. And then, no matter how good a day that stock C7 Corvette ZR1 might be having, it won't stand a chance in a straight line.
We'll have more drag racing action like this to share soon, so be sure to subscribe to Ford Authority for more Ford Mustang news and ongoing Ford news coverage.